Warriors' New 12th Man
Yell Crew's take on school spirit aims to get more students involved in cheering and more athletes involved in winning
After a year where nothing felt normal, the return of a football season with packed stands is more than welcome. However, this football season brings particular excitement due to the reintroduction of Yell Crew, courtesy of senior and Associated Student Body Spirit Commissioner Lauren Suh.
Suh says that the group's main purpose is to "get students involved in a way that they can express themselves through cheering," and while Yell Crew has been apart of Woodbridge before, Suh's plan for getting students to participate in cheering at sporting events adds a new layer of school spirit.
Not only does Yell Crew benefit those involved in the group, as they are able to meet new people and connect with the Woodbridge community, it also has an overwhelmingly positive effect on the athletes as well.
This impact can be seen with senior football player Marcelo Lumanlan, who talked about how his favorite aspect of the game is the atmosphere and all of the fans that show up to support the team.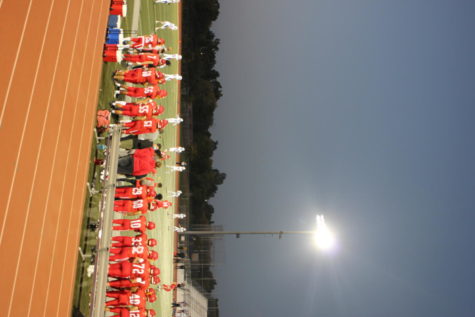 Whether it be a touchdown, a first down, an interception or a fumble recovery, Lumanlan appreciates how the fans continually cheer and get louder throughout the game.
"[When] there's students banding together for something good that happens, it just makes you want to do more," Lumanlan said. "We definitely have to try, at least."
Lumanlan also addressed the challenges of playing with limited fans the previous season, and that certainly plays a role in why this season is so important to the entire Woodbridge community.
While a bit of deja-vu never hurt anyone, the roaring cheer of fans encouraging athletes to be the best that they can be is second to none. This clearly served as added motivation for Suh to re-institute a program that can further increase school spirit following a period of time where it violated health and safety protocols. This is especially true when considering that attending social events and big games are a major part of the high school experience for those not out on the field.
"The whole point [of high school] is to have fun and to make it the best four years of your life, before you go to college and end up going to work," Suh said.
Furthermore, Yell Crew gives those who are less comfortable with the spotlight an outlet for expression as well.
Suh talked about how "some students are really good at being a leader but also are introverted." As a result, the main factor that Suh looked for when deciding which students should be on Yell Crew was more their diligence and work ethic to show up to each sporting event, rather than being the loudest screamer or the most enthusiastic cheerleader. While that is an intrinsic part of what Yell Crew is meant to be, it can come naturally when students are in the moment and caught up in the excitement of the game, even if being an outgoing person is not their forte.
However, Yell Crew certainly does not discriminate against those who have a louder side to them, as seen through junior and yell crew member Katya Karas.
When asked about why she joined the group, Karas said, "When I go to football games, I'm always super involved in the cheering," which definitely served as a key reason to join the group. She also said, "I really like to yell at people."
In addition, Yell Crew becomes that much more appealing for people when you consider that being an expert on the game of football is not a prerequisite for joining.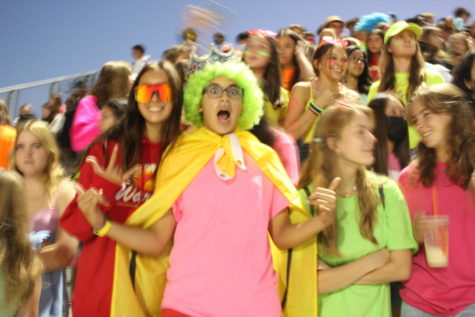 "I don't understand the nuances of [football], but I still find myself going there to interact with other people and to show school spirit," Karas said.
The idea that Yell Crew can have such a strong impact on the game even when it is composed of individuals that may not have a grasp on its intrinsic details makes it all that more impressive. This just goes to show the commitment the Woodbridge High student body has to ensuring everyone feels involved in the community and encouraged to express themselves.
Yell Crew's dedication to raising school spirit and supporting Woodbridge High's football team this season will clearly benefit fans and athletes alike.
For those that are not football players, Yell Crew members will be attending all different types of sporting events throughout the year, so all athletes and fans will have the opportunity to experience everything that Yell Crew has to offer.
About the Contributors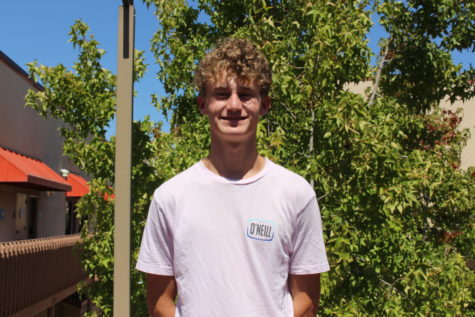 Ethan Crawford, Co-Editor-in-Chief
Hey Warriors! My name is Ethan Crawford and I feel very honored to serve as a Co-Editor-in-Chief and a staff writer this year. This is my third and last...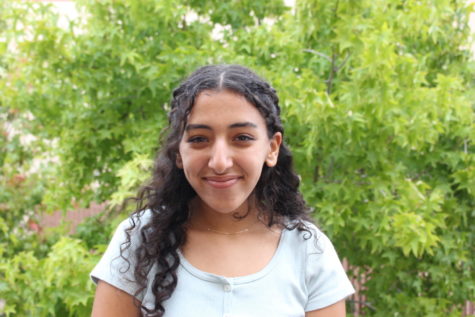 Somer Alrai, Sports Editor
Hello Warriors! My name is Somer Alrai and I am so excited to be serving as this years Sports Editor! This is my third year with the Golden Arrow and I...