Water Polo: A Season of Rebuilding
The boys' varsity water polo team has gone through challenges in their season so far, but their teamwork and dedication has helped them to persevere
Coming back after an unusual year with Covid-19, the Woodbridge High boys' water polo team has been adjusting to the intensity of the season, learning how to work with each other, swimming fast, strengthening their mindset and balancing outside commitments with water polo.
"They had five games last year. We had five games in the first seven days of the season [this year]. So I like that they're rolling with the punches and they are adapting. It's really tough, because, you know, we're back on campus full time. We have morning practices. We have afternoon practices. We have tournaments on the weekends. So it's pretty intense. I appreciate their effort," coach Alex Farraro said.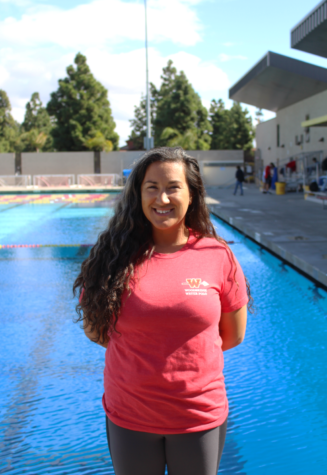 During practices and games, the team works on conditioning, swimming faster and further than their opponents, movement offense and creating scoring opportunities by attacking the goal. Conditioning and getting faster are crucial for the team to work on because water polo is such a physically strenuous sport.
"People will grab you, pull you, you know, try to grab your speedos…hang on to your hands, ankles, whatever. [Declan Tompkins is] literally wrestling for 30 seconds at a time…trying not to get kicked out, so he's got to do it very tactfully…Other athletes too have to throw themselves under somebody, and maybe some guy that's 50 pounds heavier than him is going to be swimming right over the top," Farraro said.
Senior Declan Tompkins said that the physical aspect of water polo makes it interesting and he tries to enjoy the sport as much as possible, no matter how tough it gets. Another unique aspect of boys water polo is that they always cheer enthusiastically for each other.
"We're loud. We always have frosh play before us and we're always hyping them up. Then during our [varsity] game, [they all] hype us up," junior Ryan DeLand said.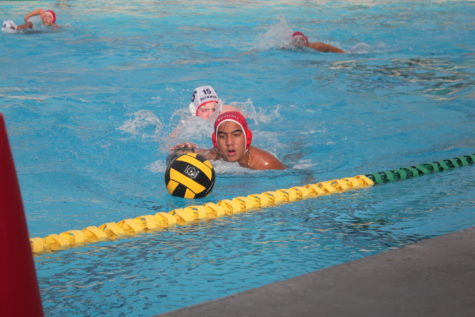 The team is invested in their own success and their enthusiasm is an insight into the team culture: which is having fun and maintaining a positive mindset. Deland and Tompkins said that the team has a tight bond and that they have team dinners and lunches, which helps to make the sport fun.
In any sport, the mental aspect is almost as important as the physical aspect and the boys' water polo team has been working on having a growth mindset within games and moving on after learning what they are good at and what they can be better at. Along the way, they inspire each other to work hard to become better at water polo.
"We've got a lot of young guys and it's the growth and the beginning of a really big and powerful program in the next few years. So I'm really excited about where they're going to be headed. This year, our seniors are [laying] the foundation of expectations…and they're instilling the values that we need to build this program so they can leave a legacy behind. We've got a ton of younger kids, freshmen, sophomores and juniors that are ready to take the lead and move forward next year," Farraro said.
About the Contributors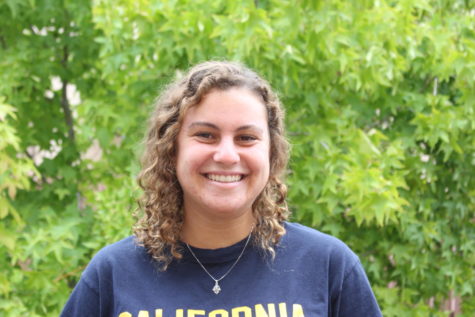 Sophia Stewart, Opinion Editor
Hi Warriors! This is my third year as a part of Golden Arrow and I am so excited to be an Opinion Editor and writer this year. I can't wait to write meaningful...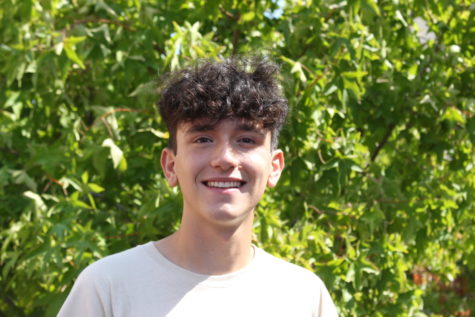 Ethan Lewis, Sports Editor
Hey Warriors! I'm Ethan Lewis, and I am super excited to be your Sports Editor again. Just like last year, I will strive to represent all sports, interview...