Ms. Steenhard: Welcoming The English Department's Newest Addition
Jessica Steenhard details her experience of joining Woodbridge in the middle of last year's odd schedule
Joining Woodbridge High just last year, Jessica Steenhard has already had a greatly positive impact on the English department through her passion for teaching. Steenhard previously taught at Eleanor Roosevelt High School starting in 2008.
After a challenging first year in the middle of the height of the pandemic, Steenhard plans to finally use this school year to get used to a somewhat normal feel of campus.
"I didn't really get a full understanding of what it meant to be a teacher or a member of this campus last year. So I feel like this year is kind of my first year in that sense," Steenhard said.
However, Steenhard still kept a positive outlook despite the unusual teaching methods last year.
"Cause you know, when you're on Zoom, you can wear these stretchy pants or pajama pants or whatever, it doesn't matter. And I do think in some ways, for me, in some ways it was easier. And that wasn't true for a lot of teachers, but because I have a pretty strong tech background, it wasn't a big transition for tech," Steenhard said.
In addition to teaching Honors American literature, Steenhard also teaches the English Learning course on campus. 
"It's very challenging, especially in the beginning of the year, but it's also really rewarding because you get to see their language growth. And I just love diversity. My dad was an immigrant and so… I just have a strong interest in the international community," Steenhard said.
"I liked that Ms. Steenhard always provided us with structured lessons and made sure everyone understood one concept before moving onto the next. She allowed us to learn in a group setting and made it easy for students to take advantage of different opinions," senior Daniel Hwang said when asked about Steenhard's teaching style.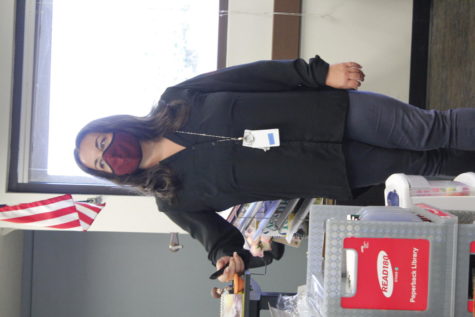 Senior Averi Nguyen recognizes the same attention to detail in her experiences with Steenhard.
"As a senior who's had a lot of teachers, I can confidently say Ms. Steenhard is by far one of the best teachers I have had at Woodbridge. Her teaching style is so unique because she is not just a teacher, she's a friend. Ms. Steenhard creates such a welcoming atmosphere in her classroom, I always felt heard and accepted by her and my classmates. She relates to her students, eases their worries, and she takes the time to get to know everyone beyond their schoolwork," Nguyen said.
Steenhard's love for the school atmosphere, which was a missing piece of teaching last year, was finally fulfilled again.
"What I really like about being back is like the first week, listening to the chatter in class; like asking students to do something, talk about something and then hearing all the volume from that. [It] just made me smile because I was like, I miss this. I miss all of them, like talking to each other," Steenhard said.
About the Contributors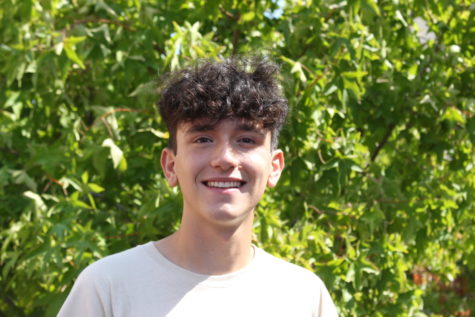 Ethan Lewis, Sports Editor
Hey Warriors! I'm Ethan Lewis, and I am super excited to be your Sports Editor again. Just like last year, I will strive to represent all sports, interview...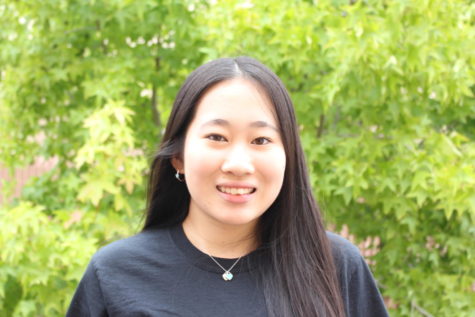 Leisa Komyo, Co-Editor-in-Chief
Hi Warriors! My name is Leisa Komyo and this is my third year in the Golden Arrow. I am honored to be working this year as a Co-Editor-in-Chief, photographer...