Warriors Transition Back into Traditional School Year
Woodbridge High begins the fall semester with newly relaxed Covid-19 guidelines
For the first time since fall of 2018, the majority of Woodbridge High students are attending classes five days a week, and while some COVID-19 mandates remain in place for the safety of students and staff, leaders on campus agree that this school year allows for more flexibility than has been allowed since the pandemic began. 
Principal Christopher Krebs communicated that as of the beginning of the school year, all Woodbridge High classrooms will typically hold 25 to 30 masked students who do not have to be socially distanced. Last year, most class sizes were limited to 10 to 15 students because of social distancing. 
A major change since last year is that any student who comes in contact (closer than six feet for more than 15 minutes) with a peer who has tested positive for COVID-19 does not have to quarantine if they are vaccinated and show no symptoms. If the exposed student is unvaccinated, they are placed on what Krebs calls "modified quarantine." Students in modified quarantine who do not show symptoms may come to school as usual, and simply take a district-supplied COVID-19 test once a week for two weeks.
"[Last year] we quarantined 500-600 students, [but] not one of the students who was ever quarantined ever came down with COVID," Krebs said. "So what that means is that we were sending a lot of students home last year, out of an abundance of caution when they could have been at school because they were never contracting the virus."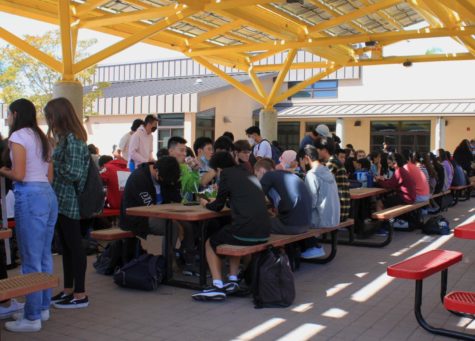 Similarly, Athletics director Brian Walsh shared that all athletic groups are allowed to practice and compete outside without masks, but must wear masks indoors regardless of vaccination status. At this time, only wrestling is exempt from wearing masks indoors because it presents a choking hazard, but wrestlers are required to take weekly COVID-19 tests in order to participate. 
Walsh says that, apart from difficulties such as breathing through a mask during cardiovascular exertion and athletes supplying their own water, he is "really excited" that athletes will be able to play their sport for a full season and possibly compete in CIF championships, neither of which were possible last year.
"The nicest thing in the nicest transition of this year is getting back to us at least a semblance of normalcy," Walsh said.
Dance teacher Hanne Schmidt shared similar hopes for the future of the Woodbridge High dance team. Guidelines for dance are the same as for athletics, so dance team members are only required to wear masks indoors. 
"[The new guidelines are] honestly quite awesome for us because we have a lot more options," Schmidt said. 
On-campus dance shows are allowed to host as many spectators as will fit in the new theater, approximately  650 spectators, which is a significant increase from last year's limit of about 60.
"The audience plays a huge part when we're dancing, especially at competitions," senior and dance team captain Abigail Murphy said. 
Schmidt agreed: "the more you give the audience, the more the audience gives back to you, it's very reciprocal."
In addition to expanding their audience, the dance team seeks to recruit new dancers.
"I think COVID has greatly impacted people's willingness to try out for things, so we hope to encourage people to join for the future," Schmidt said. 
In a similar spirit of comradery, Activities Director Lauren Prudhomme is working with ASB to organize inclusive events for students this year.
ASB has adapted so that events follow safety guidelines and "So far, we've been able to come up with solutions for most things," Prudhomme said. "I think that we are considering finding a balance between returning to…beloved traditions, like homecoming, but also addressing the new needs of our student body."
Additionally, club meetings are occurring on campus for the first time since the 2019 school year, but students are not permitted to eat inside classrooms. The fall pep rally was moved outside because the indoor version, which would have held over 1,100 students per assembly, was classified as a "mega event" by the California Public Department of Health. The Homecoming Dance, which takes place on Oct. 23, is also outside for the same reason. 
Overall, students are able to participate in activities at an extent that has not been possible for over 18 months. Campus leaders communicate that they are adequately adapting to new safety requirements and are hopeful about the rest of the school year.
"I think that student activities are such an essential part of campus," Prudhomme said. "I hope that we can show students again how exciting and fun and important it is to be connected."
About the Contributors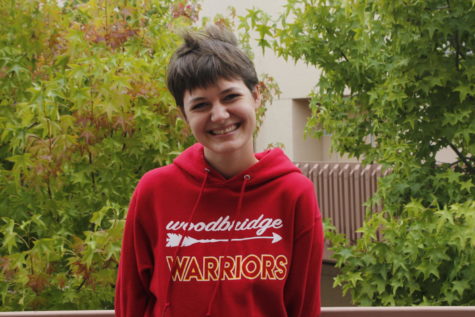 Sophia Anderson, Arts and Entertainment Editor
Hey-o Warriors! My name is Sophia Anderson and I am thrilled to act as your 2021-2022 Arts & Entertainment Editor. As a certified Choir Kid™ myself,...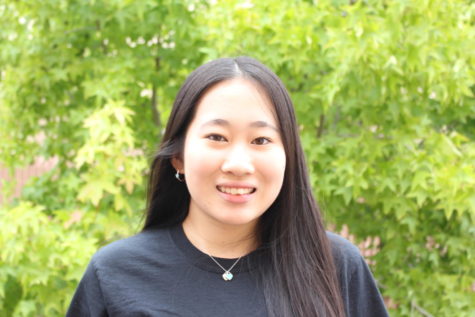 Leisa Komyo, Co-Editor-in-Chief
Hi Warriors! My name is Leisa Komyo and this is my third year in the Golden Arrow. I am honored to be working this year as a Co-Editor-in-Chief, photographer...