A Key Change for Choir
Woodbridge High Choir Department welcomes Jim Blackett as new choir director
This school year Jim Blackett took over as the new vocal music director at Woodbridge High, bringing with him a culture of excitement for music.
Mr. Blackett shared what he values and priorities in and outside of the classroom.
"Part of why I have chosen to become a teacher is because what matters most to me is helping people learn and develop," Blackett said.
This statement is evident in the classroom as well, senior and choir member Toni John agreed.
"Mr. Blackett is warm, engaging, knowledgeable and fun," John said.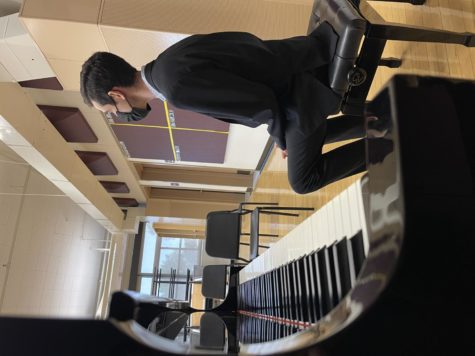 Beyond the choir room walls, Blackett explores his personal hobbies and interests outside of teaching.
"I spend a lot of my time working on music, but I also love to read, cook and spend time with friends," he said.
Many departments are experiencing changes due to the return of a traditional school schedule this year, after the isolation of Covid-19 in the 2020-2021 school year. Senior and choir member Olivia Jones shared how these changes show throughout the choir room.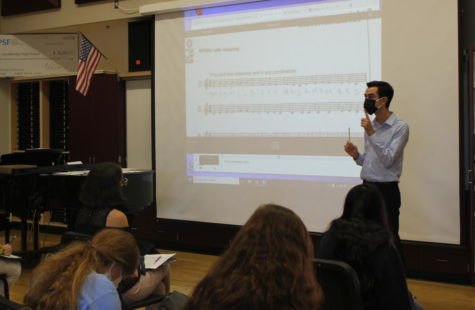 "This year [with a traditional schedule] we have more time to focus on learning and perfecting the pieces. We all get to discuss as a class and make decisions together," Jones said.
It is also evident how dedicated and determined choir students are.
"The most challenging part of choir for me is understanding the rhythm of our pieces as we're experimenting with different styles of music," added John.However, students are not shy to share that all the hard work is always worth it."The energy can enhance your mood on good days and lift your spirit on bad days. It isn't always easy, but it is always worth it in the end," Jones shared.
She shared that the best part of being in choir is hands down the performances.
"The lights and energy of all the students is exhilarating, and when everyone hears all of the hard work we put in, it sends such a good feeling," Jones said.
"Choir is an amazing community of people brought together by their love of singing. The vibe is always supportive and fun," John added.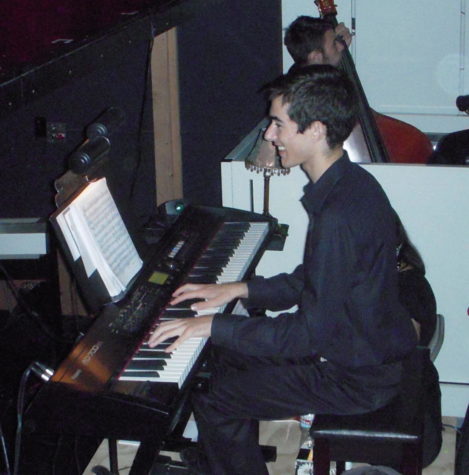 Mr. Blackett shares upcoming plans for the choir this semester, saying there is a winter celebration concert on Dec. 3 and a holiday open house event on Dec. 16.
The musical, Matilda, is already underway and will be performed in March of 2022. Blackett also urged that anyone who is not yet in choir or performing arts still has the opportunity to join.
As the speed of the year and excitement in the choir department begins to pick up, Mr. Blackett shared his hopes and expectations.
"I mainly feel excited and honored to be here, and I look forward to all the music we can make together," Blackett said.
About the Contributor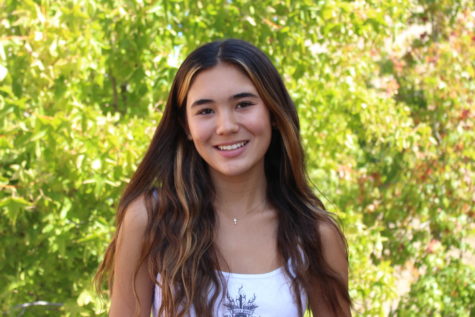 Addison Nguyen, Staff Writer
Hey Warriors! My name is Addison and this is my first year writing for the Golden Arrow. This year I am helping as a staff writer, which means I get to...