Mr. Clarkson's Different Worlds: Coach, Librarian, Head of AP Exams, and Head of TAC Team
Keith Clarkson has a burning passion for coaching, which is why he started it in the first place. Clarkson can be usually found in the Media Center standing behind the tall desk with his hands folded, sitting in his chair. 
"I started coaching basketball at high school at 19 years old,"Clarkson said. 
"I feel like he lets us do a lot of what we call 'structured chaos' where we can use the playbook to play to our strengths and work together as a team rather than as individuals," junior Kara Lao said.
Coach Clarkson's passion can be seen through how he treats his players. 
"With the given circumstances, the coach [Clarkson] made sure that all of his athletes could continue playing and urged us to keep our spirits up," girls varsity basketball athlete and senior Golsa Rahbari said.
As Mr. Clarkson and I proceeded in our interview, kids came in and greeted Mr. Clarkson, almost as if it was an everyday experience. He smiled and waved, and immediately there was a sense of comfort that many feel when students come into the library.
As I asked Mr. Clarkson about his experience in the library, he laid back in his seat and gave a big smile, one that can even be seen through his mask. 
"Every student will come to me to get textbooks or a Chromebook. So I'm in a unique position where, you know, a lot of teachers see this, you know, two hundred and forty students a year where I see everybody,"Clarkson said.
This isn't the first time a teacher has been a successful coach. One of college basketball's finest and most prominent coaches, John Wooden, started off as a teacher in a small town in Indiana. Similar to Wooden, Clarkson uses a lot of different tactics and strategies going into a league game. 
"Our whole team appreciates the consideration he puts into running plays and strategizing against teams. there is a lot of planning that goes into our games, especially during league," junior Kara Lao said.
Being a coach, as well as preparing for games and practices and the time commitments, make coaching a very hard role, along with the other roles Mr. Clarkson has. I asked him about his secret in being a varsity coach, and the sacrifices he has to make on a daily basis to uphold his role. 
He grinned and raised his eyebrows, "Or, you know, is there a time to, you know, when you look at the coaching aspect, you know, it's you know, I always encouraged people to want to coach. The personal is, enjoy yourself if you don't enjoy coaching." 
About the Contributors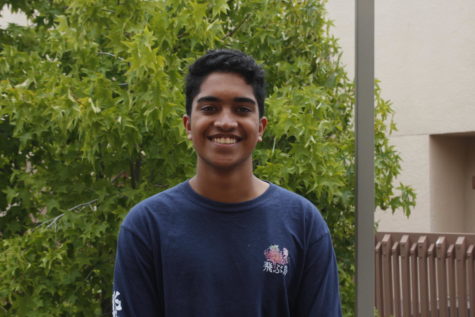 Arnav Rege, Staff Writer
Namaste Warriors! I'm Arnav Rege and I am a writer on this year's Golden Arrow Staff! As a writer my job is to combine amazing ideas, experiences, and...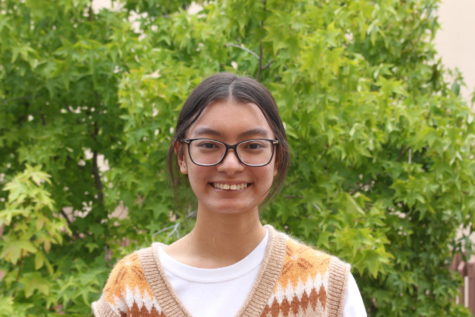 Celine Pham, Staff Photographer
Hello Warriors! I'm Celine and I am excited to be a part of the Golden Arrow for the 2021-2022 school year. As a unique student, I will always use my creativity...