Science Research Students Find Freedom in Directing Their Own Learning
The new science research class allows individual creativeness to foster through the exploration of science fair projects
For years, science fair projects were required in all honors science classes. The requirement was taken out of all classes and this year, it was made into one class: Honors Science Research (HSR). The class is an elective science course and is offered to students of all grades who are interested in furthering their interest in experimenting with science. 
"It's a chance to study something you're interested in rather than something that ties directly to content," HSR teacher Crystal Cooper said. "I really like when students do science fair projects. I think it's a great stepping stone for premising what science really is and how it works." 
Cooper wanted to make sure that even though science projects are not required anymore in the honors classes, students still had a chance to show their knowledge and get credit for their achievements. 
"A few years ago, I went to the International Science Fair with one of my students who qualified and at the International Science Fair; there's about 82 different countries. They give away millions of dollars in scholarships and funding. It was really inspiring to see what they could do with what they were doing in class," Cooper said. 
Junior Shunta Morizuka enjoys planning out the basics for his project whether it be researching background information or preparing materials. 
"Honors Science Research is a class to just have fun with science and learn about how to do science: how to do experiments, set-up and make analysis after," Morizuka said. 
First semester is focused on designing and experimenting a research project similar to a science fair project. Students get to learn how to identify variables and control an experiment. The first semester is mostly  independent work as students get to choose their own project and complete it on their own. Second semester is where students get to go to the science fair and compete. 
"The projects that we have right now are about engineering where we are building a satellite, biology experiments where we look at toxicity in plants and microbiology where we look at different interactions within the body and different chemicals," Cooper said. "I think these experiments and being able to spend quality time in class getting help has really helped them push the boundaries and understand [science] better."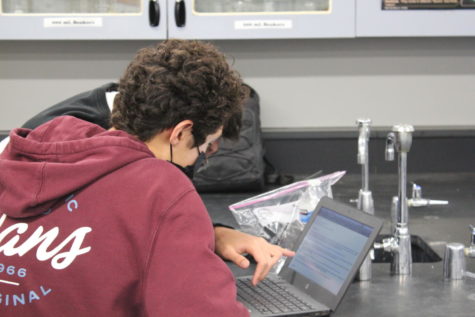 Senior Albert Hoang joined the class after seeing the class listed under courses when registering for classes and after asking his brother for advice. Hoang has always had a passion for science and wishes to further his knowledge after graduating. For his HSR project, Hoang is researching Alzheimer's disease.  
"It's very free and independent. Initially, I was very scared because I'm not really good at science research. I wanted to develop experience so I can get good at doing research in universities and colleges," Hoang said. 
HSR is a weighted honors course and it is open to any student who has already met the science requirements: living earth, chemistry and physics. 
"I think it's definitely more student-led. In that class, a teacher is just a mentor and a facilitator, getting them to the right resources: Where could we find more information? How can we expand on this topic?" Cooper said. 
Junior Risha Bhat enjoys the preliminary research assignment the most in this class because of all the possibilities it opens up for her project. 
"You must have self motivation to succeed in this class because you are in charge of completing and designing your own unique project. You largely direct your own learning. This means that you get more freedom to do what you want, but you also require a greater amount of self motivation in order to succeed. Don't be afraid to ask Ms. Cooper for help if you need it, because she is really knowledgeable and helpful, " Bhat said. 
Currently, the HSR class is only during seventh period and Cooper is looking forward to expanding the class more next year.
"I would recommend stopping by and asking me. I'm happy to explain [the class] to anybody. Also, ask the students that are already in it about what their experience is like. Students that are enrolled now are surprised at how much freedom they get and they really enjoy the class," Cooper said.
About the Contributors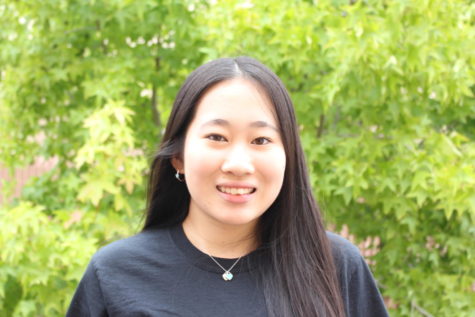 Leisa Komyo, Co-Editor-in-Chief
Hi Warriors! My name is Leisa Komyo and this is my third year in the Golden Arrow. I am honored to be working this year as a Co-Editor-in-Chief, photographer...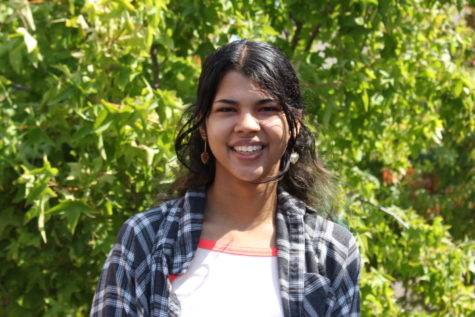 Saryu Vatte, Features B Editor
After an crazy year with COVID, us writers at Woodbridge High are ready to get back on track again. Being the Features B editor this year, my main goal...