Students Learn To Balance School And The Workforce
As life transitions back to normal, Woodbridge High students have more opportunities to delve into the workforce outside of school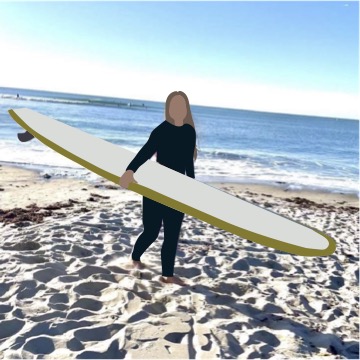 Getting a job is one step to independence as a teenager, and some students at Woodbridge High are making advances to do this.
Senior Ellie Khorashadi has been working at Banzai Surf School in Huntington Beach ever since summer of 2021.
The surf school hosts surf camps during summer for ages four to eighteen so Khorashadi can interact with those around her age. During the sessions she takes them out in a big group and they're able to learn more about surfing to get them started in the sport. Surf lessons are also provided separately, ranging from private to group lessons.
"I've been surfing since I've been five years old. It's a lot of fun…on my break I'll just take my board and go out surfing…and it doesn't feel like work so it's nice," Khorashadi said. 
It's safe to say finding a job that reflects someone's interests is an important factor when deciding where to work and Khorashadi was able to achieve this. 
"Everyone kind of knows I'm always at the beach and they look at my snap stories and it's just always at the beach so I feel like it definitely reflects my personality," Khorashadi said. 
Khorashadi wasn't the only student who has been able to find a job this year.
Junior Sophia Klinck started working at Dolce Gelato back in May of 2021. While serving customers scoops of the frozen Italian dessert, she finds interacting with people the most enjoyable part of her job. 
"A lot of people from the different restaurants come over and they get gelato and I wave 'Hi' to them through the window. It's kind of fun; you have a different sort of community outside of school or your house," Klinck said.
As an upperclassmen with more responsibility, she prioritizes school by working on the weekends only.
"I only work during the weekends so that's helpful but it's definitely hard. I have to do a lot of homework on the weekdays…I would say that one of the most challenging things about working is balancing the amount of school work you have along with your work. I think I just try and time manage as best as I can," Klinck said. 
Even underclassmen are able to explore the workforce with seasonal positions. 
Sophomore JC Schindler works a summer job at the Woodbridge Village Association as a lifeguard. During the warmer months he ensures swimmers are safe during populated swim sessions.
This job also reflects his personality since he is able to have more autonomy instead of having to work under someone else in retail or food service. 
"I am more of a leader than a follower and being a lifeguard involves leadership," Schindler said. "[It is also] a way to make sure people are safe." 
Keeping the local community out of harm's way is a way to help out others and gain self-reliance through work experience. Since the age requirement is 15 to become a lifeguard this allows younger students to get more involved. 
Having an affinity for swimming does spark an interest in the job and can make the training requirement easier. Learning safety requirements such as CPR does take a lot of time and effort, but Schindler expresses its a worthwhile process as the job provides benefits such as independence and his own income. 
Khorashadi, Klinck and Schindler all looked to nearby businesses for job opportunities. From teaching skills to serving food the variety of positions can appeal to all students. Counselors are available to be contacted to get more information about work permits if the student body is interested in joining the workforce. 
About the Contributors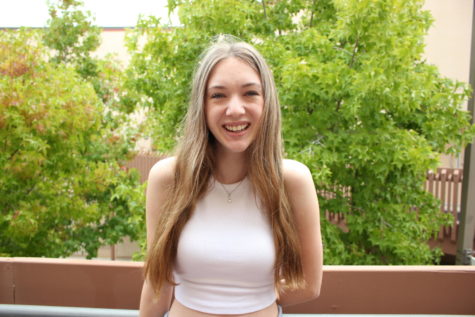 Heather Hershfield, Photo Editor
Hey Woodbridge! Writing has always been a creative outlet for me and a way to express my thoughts. "Write hard and clear about what hurts." -Ernest Hemingway....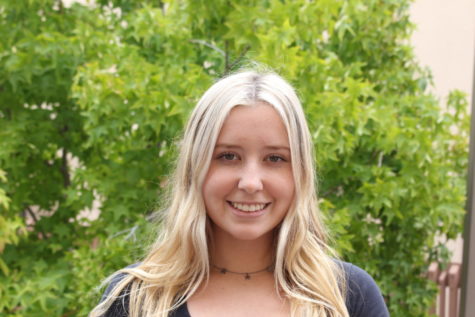 Jessie King, Staff Illustrator
Hey Warriors! My name is Jessie King and I'm excited to be an illustrator for Golden Arrow this year. This will be my first year on the Golden Arrow. I...