Woodbridge High 2021-2022 New Teachers
As the new year begins, Woodbridge welcomes new teachers to the Warrior community
As we start 2022, we come across new things, among them the new teachers.
Tuyen Bui
, English Teacher:
Why did you choose Woodbridge as a school to teach?
"I really love being at a school that has a lot of different activities for students… Students have choices to express themselves beyond just the academic classroom [so] when I learned that there were so many different things offered here in such a big school and I missed that school spirit."
Did you always want to be a teacher?
"Yes and no. I feel like a part of me always wanted to work with young people, but I wasn't sure how. Then when I entered college, I did a volunteer program where I would go to a high school after class and we would tutor and mentor students. I really liked working with high schoolers, and I was studying English at that time, so I was like, 'Okay, I think this is what I really like to do.'"
What would you say is the most interesting part of being a teacher, specifically for an English teacher?
"Especially being an English teacher, we get to talk about so many things. We get to talk about books and literature and the things that we read to connect to our lives. And, I think that connection is very special [which] transcends a lot of the standards and all the nitty-gritty stuff. But, I would say it never gets old. Every class has their own personality. Every period is really different." 
Lenore Porter
, Math Teacher:
Why did you choose math as your profession?
"I really liked math growing up. It was one of the subjects that I felt like made a lot of sense to me, and especially in college. I felt like the topics all really connected easily for me and I was able to see how one concept led and fed into another concept. One of my college jobs was being a tutor on campus. As I was thinking a little bit more about what I might want to teach, it all kind of lined up with all of my experiences, really liking math in the past and studying math in college and tutoring, [which led to me wanting to] be a math teacher."
What are the highlights of teaching?
"The highlight is getting students to have that "aha" moment. Seeing students struggle with a math concept for a while, and then all of a sudden someone says the right thing and it just clicks for them.
Another thing is just the way that the math department here is grading. You can really see how students are growing from concept to concept or quiz to quiz. I think that's one of the biggest highlights is seeing them and their scores get higher and higher as we take quizzes."
Did you always want to be a math teacher? 
I think so. Yeah. Both of my parents are teachers. Both of my brothers are teachers and my sister-in-law is a teacher. So, I come from a big family of teachers. My dad and my brother taught at the school, the high school I went to, and so I had my brother as my volleyball coach and I was his student aid during class. Growing up with a family of teachers, you kind of see the ins and outs and the good and the bad.
And, once I went to college and I took a couple education classes, I really fell in love with it and I wanted to keep doing it." 
Dimitri Kaviani
, Physics Teacher: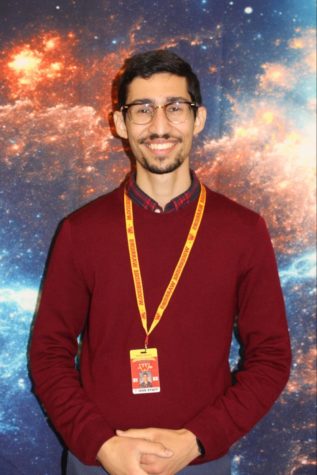 What were the main reasons you decided to teach at Woodbridge High School? 
"I am a Woodbridge High School alumni, so I graduated in the graduating class of 2014… After transitioning from a career of engineering, into teaching, I was really excited to see that Woodbridge had an opening. Obviously, as a student, that was a place that was very near and dear to my heart. And so being able to come back and teach at the same school that I went to and the community that I grew up in, it's just been so rewarding. And, initially I was very excited to work with some of the same science teachers that I had as a student, too. So, it felt like I was coming home, as a teacher having been a student." 
Why did you specifically choose engineering science? 
"So as a high school student, I had the good fortune of being at Woodbridge High School and really being very passionate about science in general, and in particular chemistry, I had a really amazing chemistry teacher. And so, it inspired me to pursue the study of science and in particular I loved being hands-on. I loved building things and making things. I was also very active in the technical theater that we have here on campus. Building scenery and stage craft was like my thing. So I put them together. I thought, "hey, like, let's try this engineering thing." Although I'll say, I didn't really know at the time what it meant to be an engineer. I had no idea really what engineering was, it just sounded nice. Also, something I'm really passionate about is taking that experience that I had and helping my students understand and navigate the pathways for careers outside of high school, because I know it can be very overwhelming and intimidating. And so I'm fortunate to have the experience that I had. I really wanna use that to help students navigate college and career pathways in, in STEM, but also outside of STEM as well."
If you had the opportunity to change anything, what would it be? 
"I would really like to experiment with self pacing. If we could start education over, I would want every student to learn at their own pace, and I would want students to control the pace of the learning process. I want every student to be able to learn at the pace that they learn best at and in the way that they learn best. I would want it to be completely student-centered, where everything is really about each individual student, and it's not about me setting the schedule and the pacing, but it's about respecting the pacing that my students need, because we don't all learn at the same pace. And so it doesn't make sense to force everyone to move along at the same pace. So if I were to change anything about the way I teach or education in general is I would want to make it more student-centered in regards to being self-paced or every student's pacing themselves, they are learning at their own pace."
Eugenia Lopez
, Spanish Teacher: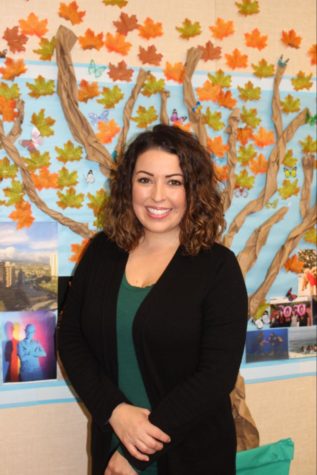 Compared to your experience in other districts, how would you compare it to Woodbridge High? 
"I love that at Woodbridge, there's a feeling of community. Like the students are really connected and everyone seems to be really good friends with each other. It just feels very positive and very excited and very happy. And it feels still like the community is growing, which I love, versus where I was working before there was a lot of division, a lot of cliques. I don't know, it just felt a little bit more negative. It wasn't as fun. It wasn't as, you know, just as exciting. I really like how Woodbridge is really coming together and supporting each other, no matter what sport, no matter what activity, if it's band or acting or drama, choir, everyone just pretty much supports each other. So I really like that."
Did you always want to become a teacher?
"So it's a yes and a no. I graduated high school and I went straight to Cal State Long Beach to become a teacher. But at the time I was working in hotels, and I really liked working in hotels too. So I actually stopped going to college, and I continued working in hotels for many years until I started my own family, and I realized, 'you know what, like this kind of life doesn't fit me'. So then it reminded me, 'you know what? I used to want to be a teacher. Let me see if I still do.' And so then I went back to school and I haven't looked back. So now I've been in the education world for over nine years now. And I'm happy to be back in. So now I do feel like teaching was always my path. I just took a little detour."
What would you say is the best part of being a teacher, specifically a Spanish teacher? 
"As a teacher, I think the best part for me has been getting to know my students. I really love getting to know my students. I get a lot from building relationships and just having fun and not just showing them things, teaching and seeing how much they grow, but just seeing them grow as a human being and seeing them do their best and show integrity and show responsibility. I just love seeing my students grow in that sense. So that's probably my favorite part of it. For a Spanish teacher, because I am from Mexico and here in Irvine, I feel like we have such a small community of, you know, Latinos that I get to share something that's personal to me. Just share that part of me with them. And I think that's really special."
About the Contributors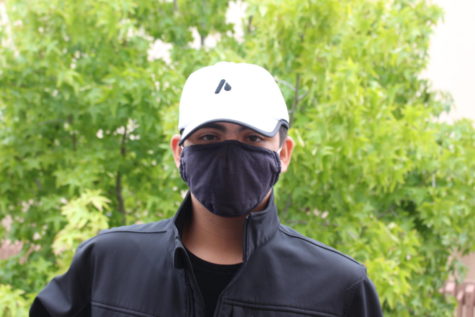 Alberto Neira, Copy Editor
Hello! I'm Alberto Neira and I'm a writer and this year's Copy Editor! I am so excited to work in this position and to work at the Golden Arrow once again....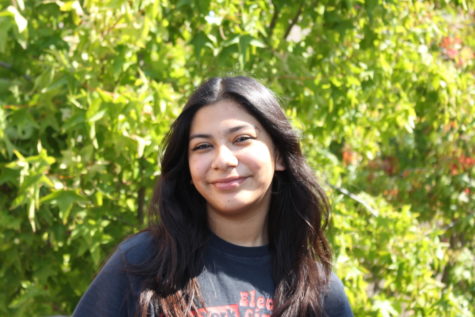 Isabella Gonzalez, Staff Photographer
What's up Warriors? My name is Isabella Gonzalez and I am a photographer for the Golden Arrow this year! I am thrilled to photograph and capture everything...