The Evolution of Woodbridge High: Then and Now
An investigation into the ways in which Woodbridge High has changed since its founding in 1980
Woodbridge High dates back to 1980, a time when plentiful orange trees and farms surrounded the region. It was the fourth high school founded in Irvine, following University, Creekside and Irvine, respectively, according to the IUSD school websites. Over the past 41 years, the school has changed in several key ways—from its architecture to its staff and students who work and study here.
History teacher Karen Briner explains how when she and her husband visited Woodbridge High, prior to her getting the teaching position in January 2006, Woodbridge looked a lot different and lacked many of the facilities that the school now has today.
"We didn't have the brand new field, and we didn't have the L building [or the] M building… We didn't have a lot of the improvements we [have] over [at] the media center, but we had the basic structure. We didn't have the theater. We didn't have a swimming pool. That was all different. In fact, there was a big mound of grass and trees where the theater was and students [were] sitting there visiting, reading their books," Briner said."[Mr. Briner and I] drove up and it was so open; I just started to tear up and cry… I just got tears in my eyes, and I thought, do you think they'll hire me? I just thought the school was beautiful."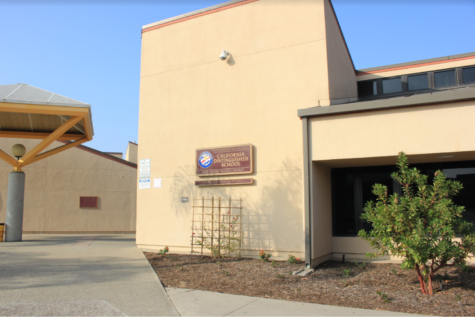 The school has undergone several renovations and expansions over the past four decades, from the aquatic center, the portable classrooms, to most recently, in 2021, the performing arts theater, in an effort to support more students' needs and the growing diversity of the student body.
Amidst these profound physical changes, there have been notable continuities, particularly in the staff. Greg Cops was the founding principal and set the standard for a school with strong traditions and values, and these virtues still ring true today.
Based on the Woodbridge High website, "There is a strong appreciation… for the tradition and values established by founding staff. However, these founding principles have been passed in recent years to a new and talented staff that replaced those that have retired. During the 2017-2018 school year, 71% of the staff had less than 10 years in the profession."
This new and talented staff have become increasingly diverse, and so has the diversity of the student population.
"Back in the early eighties, [the demographic of the school] was probably more of a white population that was the majority. Now it's like the United Nations. [We've] got everybody here now… The changing demographics of [Irvine] itself has changed," physical education department chair Cliff Nelson said.
According to the U.S. News and World Report, as of the 2021-22 school year, Woodbridge High has a student population that is 40.7% White, 39.8% Asian, 10.8% Hispanic, 5.7% Two or More Races, 2.6% Black, 0.3% Native Hawaiian/Pacific Islander, and 0.1% American Indian/Alaska Native, computing a 59.3% minority enrollment.
Nelson illustrates one transformative impact of this increasing diversity—a kinder school culture.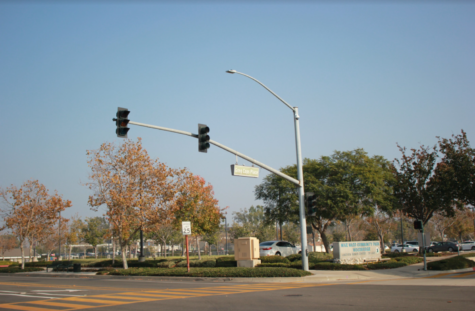 "I think the [rise in] empathy has been really good. I don't know if in the beginning there was as much of that empathy toward other students… I think [the diversity in demographics] has improved kids—students being nicer to each other, I think has increased over the years, which is kind of cool," Nelson said.
Diversity and empathy are such important aspects of Woodbridge High, that the school has included these principles in the mission statement upon which this school was founded:
"Woodbridge High School is a neighborhood school. We celebrate diversity as a strength of community and we strive to nurture an environment where all students, regardless of race, gender, ethnicity, religion or background, have equal access to an educational experience that equips them for success in college, careers, and life beyond high school. We engage each other with openness and empathy. We value the distinct nature of the individual in the work of shaping and improving our community."
Briner believes that the school is accomplishing this mission statement.
"I think our efforts are completely in that direction, and I think we will continue to do that. But we're not infallible. We can make mistakes, but you don't give up. You just keep going forward, and it's the same with teachers. We're working to be better at our craft, and it takes a little effort on our end, no matter how long we've been in the [profession]," Briner said.
As the school works to continuously improve into the future, the mission statement itself can be a guiding force. Briner envisions where she will be five years down the road—she may still be teaching or she may be retiring, in which she pictures herself going fishing with her husband or writing memoirs and spending time with her puppies—and also looks ahead to the future of Woodbridge High.
"I think that there's resilience within our student body, and I would just encourage every young person to just stay positive and find ways to contribute and make a difference. [I think] everything is going to look a lot more rosy than it has been in the last few years…" Briner said.
For students who are interested to learn more about Woodbridge High and its past, Briner suggests that they should start by asking their older teachers, or the teachers who have been at the school longer. She recommends that students ask them about any stories they remember from 'back in the day' or ask them about something you recently discovered about Woodbridge High, because you never know what you may find!
"There used to be this myth [surrounding] when they built the buildings, [that] they thought it could be a school, but also it could transition if it wasn't needed for that, to some kind of shopping center. That's what I've always heard, and so you just never know what little stories you're going to find out. And don't forget—we live on the ranch. This is a ranch. I think there were either citrus or lima beans out there [before]… so there's a lot to be said for a very young city and a very young school," Briner said.
About the Contributors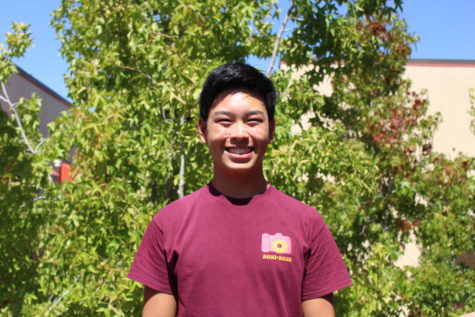 Brandon Liu, Features A Editor
Hi Warriors! My name is Brandon Liu and this will be my third year in Journalism. I am beyond ecstatic to be your Features A Editor this year! My job is...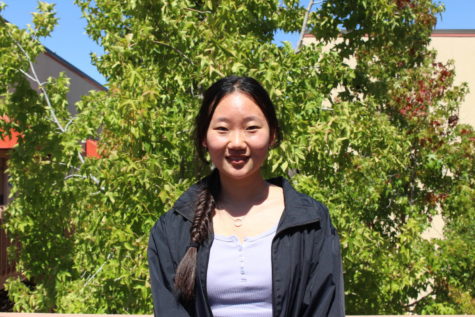 Ruby Yang, Co-Editor-in-Chief
Hello Warriors! My name is Ruby Yang and I am currently in my third year at Golden Arrow. I am so honored to be Co-Editor-in-Chief alongside Ethan this...