Outdoor Wellness Courtyard Gives Counseling a New Look
A new space opens up for students and staff to relax, reset and recharge whenever they need to throughout the school day
The return to normalcy following a school year in the hybrid model has come with new opportunities and excitement from staff and students alike. However, it has also brought some challenges as members of the Woodbridge community attempt to adjust to everything that comes with being on campus and in person five days a week. 
Having already seen some social-emotional issues come up during summer school, Woodbridge High counselor Camera Kem knew that this year more than ever, students would need a safe space on campus to deal with the struggles they may face throughout the school day. Additionally, Kem wanted this space to minimize the risk and anxiety surrounding Covid-19. 
Overall, Kem sought to prioritize the safety and wellbeing of students and staff while still creating a visually appealing and relaxing space for those that need it. 
"I wanted to do something that students can enjoy, be a part of counseling, but also at the same time if they felt more comfortable to be outside, they could," Kem said. 
Initially, Kem's idea to create a wellness courtyard outside of the counseling office was not much of a possibility as it lacked funding, and Kem shared that there was no clear need for something like this prior to the Covid-19 pandemic. However, through the combination of the pandemic and a fortunate grant opportunity courtesy of the Picerne Family Foundation, his idea finally had the makings of something real.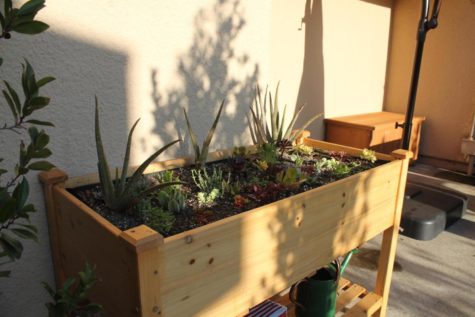 The Picerne Family Foundation is based in Orange County, and according to their site, "The Foundation's overarching goal is to create and develop unique and innovative programs that create impact and lasting value for the individual and the community." The specific grant that Kem succeeded in acquiring focused on the idea of students returning to school full-time, and finding strategic ways to ease this transition and support students overall. Initially, the foundation had reached out to IUSD looking for potential proposals to approve, which led IUSD to push out this information to each school and their representatives. This is how the news finally reached Kem, and seeing as his outdoor wellness courtyard idea fit the criteria, he was able to secure the grant. 
"We have a picnic bench to eat, an offset umbrella, 11 Carolina prunus trees, we have a raised garden of succulents, and the district provided the water line," Kem said. 
The Carolina prunus trees are meant to eventually grow out and create a barrier to enhance the privacy of the space for the students and staff that are using it, and the succulents are there as they offer a low-maintenance way of adding variety and making the area more aesthetic overall. 
The courtyard has definitely been a success so far as students are already benefiting from it. Sophomore Claire Martino has been spending time there during lunch with her friends as it provides a safe and reliable space for them to eat and relax. This space is especially important for Martino and her friends considering that they do not have access to cars that most upperclassmen can sit in to eat. 
"We simply love the ability to gather around a table and not have to stress about where to eat lunch," Martino said. "This space has most definitely helped me relax as it is comfortable and better for our posture." 
Overall, the courtyard has turned out to be a success, as students such as Martino use it to eat, talk with their friends or simply relax when stressful situations arise. In the future, Kem and the rest of the counseling department want to focus on providing spaces all over campus that will catch students' eyes and encourage them to spend time there. In the meantime, this courtyard is the foundation that they hope to build off of.
"I'm absolutely thrilled with how it has turned out," Kem said. 
About the Contributors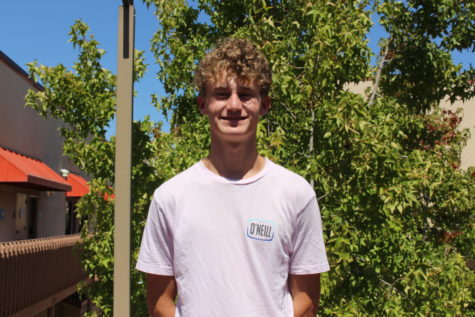 Ethan Crawford, Co-Editor-in-Chief
Hey Warriors! My name is Ethan Crawford and I feel very honored to serve as a Co-Editor-in-Chief and a staff writer this year. This is my third and last...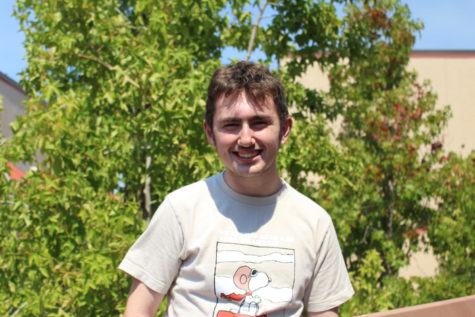 Brandon Foschetti, Photographer
Hello Warriors! My name is Brandon Foschetti and I am a photographer for the 2022-23 school year! I have loved photography ever since I was a little kid,...