SB 1383 Can Save Our Planet and Hunger Problem
Students and staff at Woodbridge High can start composting organic food waste, for many reasons other than that SB 1383 requires it
In 2016, the California State Legislature passed Senate Bill (SB) 1383 in order to attempt to curb the effects of climate change. Going into effect on Jan. 1, 2022, a large portion of the law essentially requires people and businesses in California to separate organic waste from regular trash in green garbage cans. 
SB 1383 has the potential to improve the effects of climate change because when organic waste sits in landfills, they break down and are emitted into the atmosphere as methane, a greenhouse gas. Methane, a greenhouse gas, is 84 times more influential than carbon dioxide, which is why it is important to lessen amounts of it in landfills. 
"Climate change is largely driven by increases in greenhouse gases such as carbon dioxide and methane. Composting helps reduce those gas emissions by providing favorable conditions for decomposition such as aeration to increase oxygen levels in the soil," science teacher Jaclyn Severn said. 
Therefore, soil quality would be improved and more ready to moderate the effects of extreme weather events, such as droughts and erosion, according to the United States Compost Council. The benefits of SB 1383's policies do not end at reducing climate change. Since landfills are bothersome to people, composting organic waste is a productive way to empty landfills and reduce methane in soil. Overall, SB 1383 includes a goal of reducing organic materials in landfills by 75% in 2025. Since California did not achieve their goal of reducing organic materials in landfills by 50% in 2020, reducing it by 75% in three years could be a challenge. 
"It is going to require both education and convenience though. People don't often change their ways very easily. Luckily, [SB 1383] makes composting as easy as redirecting food scraps and other organic waste into a separate green bin instead of the trashcan. Since it's curbside pickup, people aren't having to change their habits much at all," Severn said.
Each city or county will send guidelines out to residents for how to go about composting. For businesses, there is already a law in place, called Assembly Bill (AB) 1826, which requires businesses to separate organic waste from other waste if they produce over two cubic yards of organic waste. Irvine has a waste consultant helping businesses with their recycling and trash services to comply with AB 1826 as well as a Green Business Assistance Program, which aids businesses in functioning sustainably. 
"With SB 1383, the City has been working diligently to notify all Irvine businesses about the new organic waste requirements. The City wants to ensure that the transition to implementing new requirements under this new law is as easy as possible for businesses, and City staff are available to answer any questions from them," Serena Lee, Organic Waste Recycling Policy Coordinator of Irvine, said. 
For residents, Irvine plans to implement programs with waste haulers to comply with SB 1383. The City of Irvine has been working with waste hauler, Waste Management to create a plan for collecting residents' organic waste, which will hopefully be available by summer 2022. However, residents can begin to compost on their own properties and separate their organic waste from trash. 
"For those who would like to learn how to compost at home, the City of Irvine's Environmental Programs hosts at least two free compost workshops a year, usually in Spring and Fall. The next one is scheduled for May 21, 2022, and free compost bins will be distributed to all the workshop attendees. Additionally, Irvine Ranch Water District offers their own free composting classes, which Environmental Programs promote via their website and e-newsletter," Lee said.
According to Waste Free Orange County, in order to compost at home, residents can layer their food waste in a pile on bare earth, add manure to quicken the process, keep the pile moist and cover the compost pile to help it hold onto heat. There are also composting programs in Orange County (OC) where people can drop off organic waste. Orange County Waste and Recycling opened composting programs at two landfills in preparation to handle 1,000 tons of organic waste every day by the end of 2022. 
In addition, SB 1383 requires cities to establish a food rescue program that increases the amount of recovery of food waste by 20%. The food waste will then be transferred to satisfy those experiencing food insecurity. In Orange County, an organization called the OC Food Recovery Program, a part of Abound Food Care, works to reduce food waste and feed those in need. In 2020, Abound helped in Orange County by recovering 23 million pounds of food and avoided 20,000 metric tons of carbon dioxide. 
"[SB 1383] will increase the amount of rescued surplus edible food that would otherwise be wasted, and ensure that the rescued food is routed into the hands of hungry Californians," Lee said.
SB 1383 has the potential to largely reduce climate change effects and it is a valued effort to solve the hunger problem, which is prevalent. Students and staff at Woodbridge High can do their part to help reduce climate change effects and solve the hunger problem by starting to compost or utilizing one of Orange County's landfill sites. 
Want to learn more about composting? Follow the links below.
http://wastefreeoc.com/residents/composting/ 
https://abc7news.com/ca-composting-law-compost-how-to-california-new/11416032/ 
https://www.npr.org/2020/04/07/828918397/how-to-compost-at-home 
About the Contributors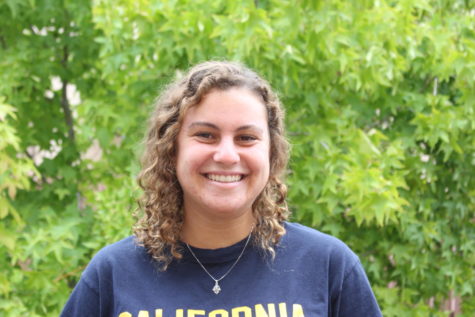 Sophia Stewart, Opinion Editor
Hi Warriors! This is my third year as a part of Golden Arrow and I am so excited to be an Opinion Editor and writer this year. I can't wait to write meaningful...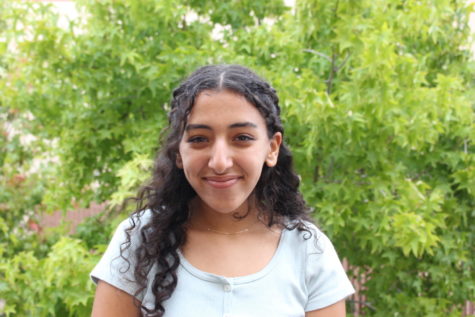 Somer Alrai, Sports Editor
Hello Warriors! My name is Somer Alrai and I am so excited to be serving as this years Sports Editor! This is my third year with the Golden Arrow and I...