The Warriors' Team Speeding On Ice With Woodbridge High
The Warriors' Hockey team invites a variety of students from Woodbridge High onto the team and welcomes all fans
In Southern California, sports involving ice are not that common. Yet, the Warriors' Ice Hockey team allows for all students within the Irvine Unified School District (IUSD) to get involved in the fast-paced sport.
There are a variety of students, ranging from all different grade levels and different backgrounds, that work hard to be able to play on the rinks. The game consists of five players on each team during games, all having to balance on the ice while chasing after the puck in hopes of scoring past the goalie.
The team has practices twice a week, both taking place at the nearby Great Park Ice Rink. Although games try to happen around each week, it does vary.
Senior Marc Braun is now assistant captain after sticking with the team throughout his high school career.
He reflects on how he was able to work his way up on the team after playing for them for years.
"I started playing roller hockey in seventh grade. There [was] a league, in the season before high school, and I started playing ice hockey. [From there] I've just played all four years of high school and worked my way up to alternate [assistant] captain finally," Braun said.
The Warriors' team has a tournament in Las Vegas once a year, and last year, unfortunately due to Covid-19, they could not participate.
"We finally picked back up, so this year is our first year of returning back to normal, this season is the first normal season," Braun said.
Luckily, as the sport has found their new normal they were able to play in Las Vegas on Dec. 3, and the entire team echoed their excitement for this event.
Junior Shunta Morizuka has been on the team since his sophomore year but has been playing hockey since he was 8 years old.
"Something I enjoy the most is bonding with my teammates. Hockey is a sport that you really need to know your teammates in order to play," Morizuka said.
The team itself is co-ed and junior Caitlin Gerard remains a part-time player as she balances her school work on top of playing for another team called the Lady Ducks.
She explains the reasoning behind her choosing to join the Warriors' team.
"Hockey…I just love the speed, it's just quick and fast-paced, there is never a second when you're on the ice and you're bored. There is always something new to learn, there is always a next level you can reach," Gerard said. "I have also thought that playing high school with boys who are stronger than me and sometimes quicker than me…it's good exposure and it makes me a stronger and smarter player."
She also encourages other girls to join the team.
"I think it's a great idea to join it even if you're just a part time player. It will make you a stronger player and [be able to] have consistent improvement," Gerard said.
With a wide variety of juniors and seniors involved already, there are also incoming freshmen players on the team.
Freshman Amir Abramovitch has tons of energy he wants to put into playing the game, even while being on the Woodbridge High lacrosse team and participating in another club called Gold Rush outside of school.
"[Since] I was attending Woodbridge [High] and I thought it would be a cool experience to play for the high school team," Abramovitch said.
Abramovitch gives credit to the Warriors' team for being able to play with nearby students around the same age while sharpening his skills.
Junior Adin Shanberg serves as the Woodbridge High goalie and has been practicing since he was 8 years old.
"For a whole year, I was not on any teams. I was just practicing individually and that made me not as good of a player as I could have been, but now it's back to normal and I am trying my best to be back to what I used to be," Shanberg said.
Shanberg enjoys hockey because of the community it fosters.
"[It is] just the idea of playing for a team and working together to make something happen which i s hopefully a win," Shanberg said.
As assistant captain, Braun also voices his appreciation for Shanberg being on the team.
While some students have been playing for multiple years, others may have less experience. Nonetheless, all share the same universal reason for joining the Warriors' team. They all wanted to represent their high school and create bonds during their time here.The Warriors' encourage the student body to join the team and come support their games and practices. The students on the team would equally approach anyone with open arms; all they need to look out for is the ice.
About the Contributors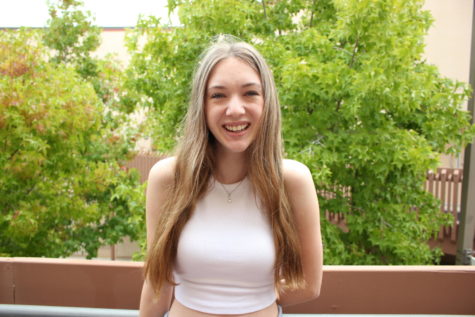 Heather Hershfield, Photo Editor
Hey Woodbridge! Writing has always been a creative outlet for me and a way to express my thoughts. "Write hard and clear about what hurts." -Ernest Hemingway....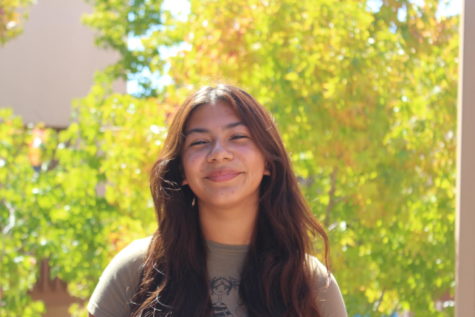 Isabella Gonzalez, Visual Director
What's up Warriors! My name is Isabella Gonzalez and I am the Visual Director for the Golden Arrow this year! I am thrilled to photograph and capture everything...