Outstanding Artists
Two Warriors showcase their talents in the arts
Junior Imogene Weiss shares that she spends her time playing the trumpet, and her favorite parts of band are the friendships she has found and improving her skills.
"Currently, I play trumpet in a band, and one of my favorite parts about being in a band is the friendships I have made throughout the years as well as continuing to expand my skills and being able to help others improve," Weiss said.
However, Weiss is not shy to share the struggles of her extracurriculars.
"It can be stressful at times, I don't think I will ever be good enough sometimes, but that's mostly due to my lack of practicing. The schedule commitment is also a lot," Weiss said.
She makes it clear that the hard work is always worth it, and she often relies on her friends and the people around her as a support system to keep her going through tough times. She shares that oftentimes she has considered quitting, but her friends have gotten her through the self-doubt.
"When it comes to pushing through the tough times, I owe it all to my friends. If it weren't for them, I probably would have quit by now, but they've helped me see the bright side through the zero periods and practice records," Weiss said.
As for the future and her life beyond Woodbridge High, Weiss shares she is not sure what she wants to do, but she knows she wants music to be a part of her future to some degree.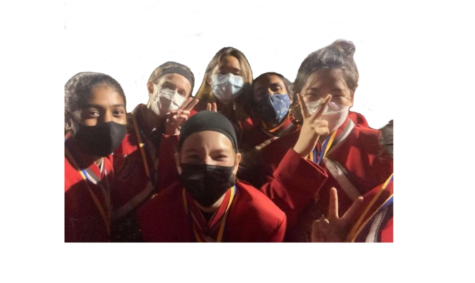 Although senior Daniel Salameh is in his final year at Woodbridge High, he still manages to juggle a variety of extracurriculars, specializing in percussion, band and film.
Despite being a successful senior now, he confesses that when he entered high school his only knowledge of music was from sixth grade playing the violin. Fast forward to this year: he just finished up his last marching band season, when the championship day ended on Nov. 20.
His close friend, senior Alex Garcia, commemorates him for his successes.
"He is a very kind and hard working person. I'm most proud of him for taking risks in order to do the things he wants to do. One specific example is [when he was] auditioning for section leader. Auditioning is nerve racking for everyone, but he decided he wanted the position and went for it. He earned it and I'm proud of him for that," Garcia said.
His talents do not simply lie in marching band as he also pursues percussion as well. He started percussion as a recommendation from a friend, and what started as a day in summer camp turned into him joining the community.
"The biggest struggle I've dealt with and still continue to deal with is self-confidence when playing. When you watch all these professionals play, it becomes hard not to compare yourself with them," Salameh said. "The funny thing is when you actually take a video of yourself playing, you realize it's not too far off."
Film is another visual art he is able to grow in at Woodbridge High, as he is part of WarriorTV's production. Garcia recognizes Salameh's aspiration to demonstrate his individuality in filmmaking.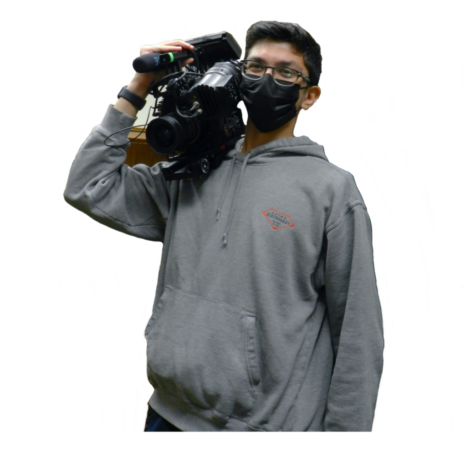 "He can picture what he wants to make and turn it into reality. He is also very good at thinking on the fly. Daniel has found a good way to express his creativity and I can tell he really loves what he is doing," Garcia said.
He plans on pursuing film as his minor in college after he graduates in 2022. He hopes to be able to complete projects on the side and potentially join an independent percussion group; specifically one based in Southern California named Pulse Percussion.
As he reaches his exit to Woodbridge High in June, he voices a few words of wisdom he wished that he knew when he first started coming here: "Don't be afraid to suck at something. I walked into percussion camp not knowing how to read music and now I wouldn't be afraid to call myself a pretty good [percussion] player," Salameh said.
About the Contributor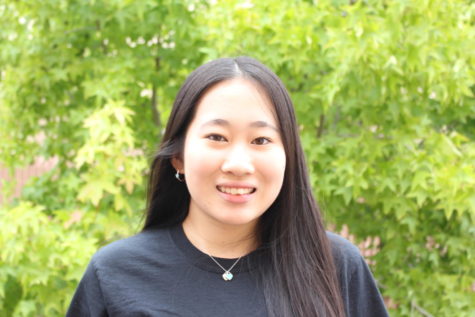 Leisa Komyo, Co-Editor-in-Chief
Hi Warriors! My name is Leisa Komyo and this is my third year in the Golden Arrow. I am honored to be working this year as a Co-Editor-in-Chief, photographer...