Wrestling Avoids the Cancellation of Sports Thus Far Thanks to Proper Regulations
The Woodbridge High wrestling team faces new rules as they come back from the pandemic
Woodbridge High's wrestling team faces new changes in terms of safety guidelines due to Covid-19 in this 2021-2022 school year.
The major changes that the wrestling team faces this year are reflected in the safety guidelines for events and in the way they practice. These changes were made to keep everyone safe during events, especially the athletes.
"As most people can imagine, wrestling is as close contact as it gets, you're hugging each other for six minutes, breathing, sweating all of the above. So really there aren't many safety rules for that. You can't really be too fearful. You [have to] just trust the vaccine. You have to trust the testing process the school provides, which we all really do and we're all really happy to be out there on the mat," wrestling coach Austin Tu said.
Since the main goal of wrestling is to pin the opponent down, presenting the issue of direct physical contact, there are not many safety guidelines for the sport. Wrestling also faces new beneficial changes from last year that differ from other sports.
"The difference from last year, 2020, and right now, 2021, is that we've gotten a much easier Covid testing system. Before, all the sports were testing [at the portables with help from the nurses]. You [completed] a spit test [once a week]…Now we're back with everyone getting vaccinated [and] we're back to normal. In 2020, we were not allowed to do extra events outside of league. The only schools we wrestled last year were schools in Irvine. That way, if someone did test positive on whichever side, it was really easy to isolate the athletes. Now, we're back to normal with vaccination. With testing going on, we're going to have our 30, 40 plus school tournaments," Tu said.
Junior Subedei Temuujin explains the protocols necessary to complete before every match in order to participate.
"Before, we should either just have to show our vaccine card or we're supposed to get a Covid-19 test every Monday. So if you don't have the vaccine, you can take [a Covid-19 test] once per week…Since they [test beforehand] you before you don't really need to wear a mask or anything. If you're detected to have Covid-19, most likely you're going to get this checked before the matches start."
Covid-19 regulations are not the only changes that wrestling athletes have to face this year. Although there are no changes match-wise, the athletes now come across a small yet positive change. This switch is reflected in wrestling practice, where athletes weren't allowed to drink water until the end of practice, now they can have the chance to drink water.
Senior and Associated Student Body (ASB) sports commissioner Andrew Gavin shares his thoughts about wrestling. Gavin states that wrestling is one of those sports that deserve more recognition than it has; this is due to the amount of hard work that every single athlete has put in, even with the changes the sport faces. Furthermore, he shares his empathy for the team by voicing that "the [wrestling team] has been waiting like a long time to be able to compete again, and I'm sure they're very excited to be able to do that."
As the wrestling team continues to go back to normal, there is a feeling of hope that restrictions will wane in the future, giving the team that sense of normalcy once again.
About the Contributors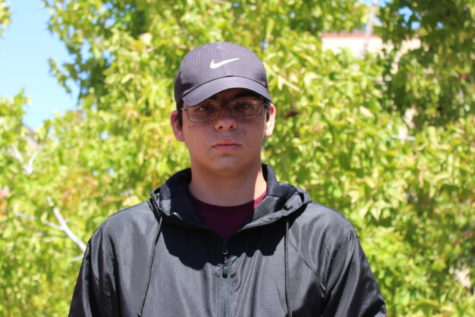 Alberto Neira, News Editor
What's good Warriors! I'm Alberto Neira, and I'm proud to say I'm your News Editor and a writer this year. I've been in the Golden Arrow for four years...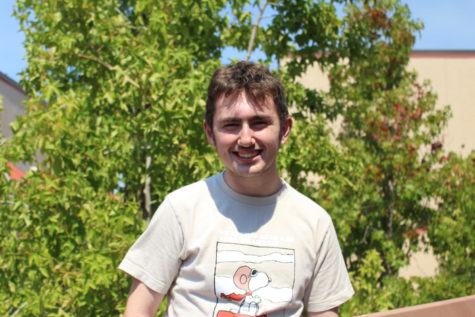 Brandon Foschetti, Photographer
Hello Warriors! My name is Brandon Foschetti and I am a photographer for the 2022-23 school year! I have loved photography ever since I was a little kid,...