Top Shows of 2021
Six shows have gained massive followings for their creativity, storylines and characters
The "Karate Kid" spin-off, "Cobra Kai" has rocked 2021. The show highlights Johnny Lawrence's comeback, as he opens his dojo again to take on his rival, Daniel LaRusso. The show has four seasons and according to Netflix, has been viewed by around 50 million households throughout the world. The show earned $185,000 and serves as a tale of perseverance to anyone in the world who believes they cannot achieve their goal due to age or circumstances. "Cobra Kai" was originally on YouTube Originals but quickly got removed when Youtube took down scripted original shows. Additionally, the odds were against writers Jon Hurtwitz, Hayden Sclossberg and Josh Heald. Luckily, after YouTube removed the show, Netflix gave "Cobra Kai" another chance and the writers have not looked back since.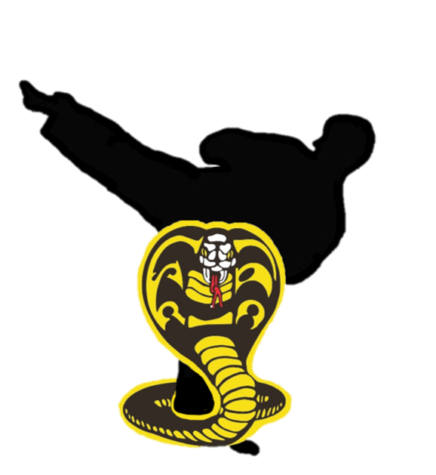 Shueisha Inc.'s "Jojo's Bizarre Adventure" topped the charts in 2021. Though the story has a different plot every season, this animated story revolves around the Joestar family and their bizarre adventures from the early 1900's to the present.
"I think for JoJo's Bizarre Adventure, it's a very specific kind of audience. It's very action based, so I would assume it would appeal to audiences who really like action," junior Marcus Chang said.
The family is known for their psychologically-intense story in part three, the supernatural events and multiple plot twists which will keep audiences hooked on the show.
"The plot of a show is very important to me. The plot is what makes up the heart of the show and is what you're actively watching," senior Megan Nguyen said. This plot is definitely one which is drama-packed.
"In 'JoJo's Bizarre Adventure', there are so many weird twists and turns that make it unpredictable, and I find that really enjoyable," Chang said.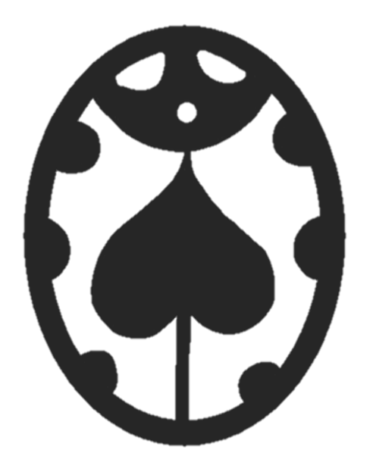 Eighteen seasons in,"Grey's Anatomy" has had yet another brilliant year, and the successes does not stop for this doctor-based drama. The show takes a look into young doctors, specifically Meredith Grey and her adventures. Grey contends with drama in her relationships while dealing with daily hardships as a doctor. According to Quartz, a global online journalism publication, "Grey's Anatomy" is the fourth-longest-running scripted US primetime TV series still airing. "Grey's Anatomy" has an 85% rating on Rotten Tomatoes, showing how the show can still provide and succeed after 16 years in the TV industry.
The New York Times says "Squid Game" has "taken over the world." The show has gained a massive following for its creative plot and concept. "Squid Game" revolves around hundreds of players competing for a grand cash prize, but if they lose, their future is uncertain.
"'Squid Game' talks more on how these people who are really poor have to play this game make money and that concept is pretty cool. That's really what I like about those shows," junior Shayaan Ali said.
According to the website, Deadline, the blockbuster show earned $891 million and has been viewed for 1.65 billion
hours in the first 28 days after it premiered on Netflix.
New York Times renowned author, Mike Hale, said, "The director, Hwang Dong-hyuk, and his camera people keep the story legible and the images routinely well composed, and he stages the action with dull competence."
Additionally, the constant plot twists and cliff hangers leading into the next episode make this show unique.
"I watched the show 'Squid Game' and my favorite aspect of it was that it immediately registered to me as an allegory to the consequences of late stage capitalism," Nguyen said.
The greed that the owners have to supply private investors with money and betting on players to win shows a reality of life and the evil behind it. Cinematography puts this show over the top and the different angles of the people in the games really reveal their emotions, making the audience connect to the story. "Squid Game" also appeals to viewers that love
sudden suspense and drama.
"Many of the sets shown are colorful to contradict with the somber game [itself], and the shock factor of seeing hundreds of deaths on screen at a time is definitely something that is memorable," Nguyen said.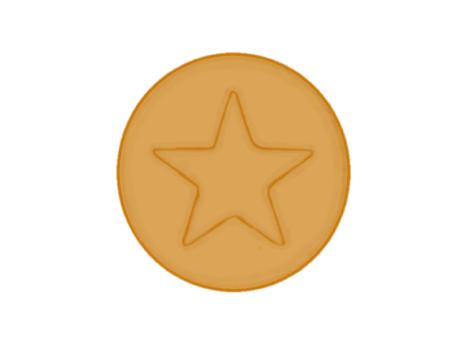 Since its release in 2018, the success of "All American" has not waned. It follows high school football player, Spencer James, who has to deal with school, girlfriends, teammates and protecting his community from drugs and violence, all while being
pursued by colleges.
"What I really, really liked about ["All American"] is that it's a show that kind of relates to high school life in a rich and poor community," Ali said.
The show evolved to new heights these past couple years as it focused on important social matters such as drug abuse, the Black Lives Matter and how African Americans are treated in the United States today. According to the website, Box Office Mojo, the show earned $2,246,000 and has been viewed for 1.433 billion minutes, which includes its third season that came out in July 2021.
"The popularity of a show does matter to me often, because there is an underlying reason as to why it's so popular," Nguyen said.
While the show does have its football moments, it focuses on a bigger picture and educates people, specifically teenagers, on the effects of drugs and alcohol.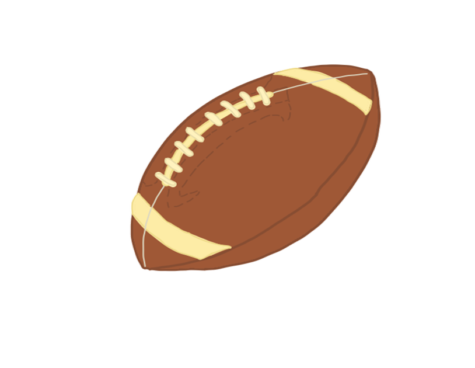 The drama-filled show, "Manifest," focuses on the adventures of a group of passengers who board the Montego Air Flight 828. While everything initially seems normal in their trip, when they land, the world has aged five years. The characters
soon find out all the tragedies that have occured to the people closest to them. "Manifest" has taken its success to a new level, and the show's creator Jeff Rake recently said that their budget will increase from $1 million to $5 million going into their new season.
"I think if it's more popular and more people are talking about it, I definitely, definitely will be more willing to watch it. That's probably how I would hear about it," Chang said.
The show's creative plot keeps watchers hooked, and even their basic concepts of family prove to go a long way in greed, betrayal and hatred.
"I feel like popularity comes with production, and if production is done really well, then the popularity will come," Ali said.

About the Contributors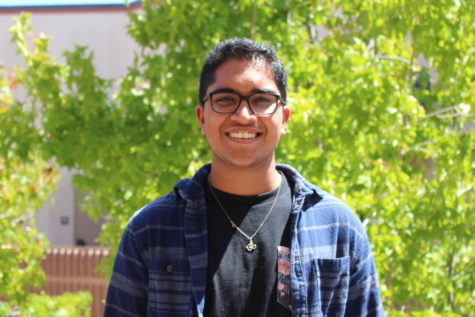 Arnav Rege, Copy Editor
Hey Warriors! I'm Arnav Rege and I am very excited to be your Copy Editor and Writer for the Golden Arrow this year. This is my second year on Golden Arrow,...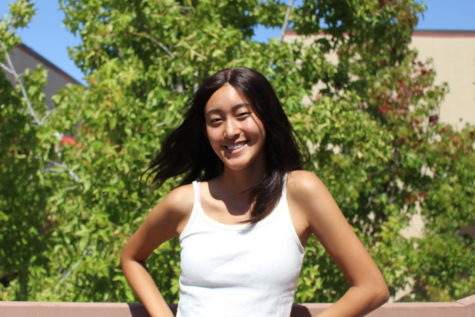 Lena An, A&E Editor
Hi Warriors! I'm Lena and I am very excited to be a member of the Golden Arrow as an illustrator! I hope to contribute to our publication through illustrations...