Cultural Clubs Diversify Woodbridge High
Cultural clubs on campus create a space for students to share their own unique cultural identities
Multi-Cultural Club: 
The Multi-Cultural Club is a new club this year which aims to help students learn about different cultures on campus.  
Sophomore and president Lucy Liu wanted to find a way to highlight the diversity on campus through a club that could educate and influence peers through a variety of activities about culture.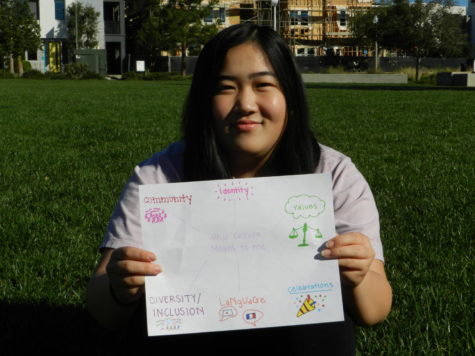 "The easiest step students can take to raise awareness for cultural appreciation is knowing that cultures are the building blocks of one's identity and these unique perspectives are what makes us unique from one another. By acknowledging this mindset, more people can give gratitude to each other's cultures," Liu said. 
Multi-Cultural Club members are given a variety of volunteer opportunities such as language tutoring, making handmade goods incorporating cultural elements, and embracing the tenet that all cultures are equally appreciative. The club is also planning to build a website for cultural contents in the form of blogs and illustrations to provide a more flexible way for more Warriors to express themselves. 
"We are looking forward to connecting with the English as a Second Language (ESL) class at our school to help them come across the foreign barriers and adapt to the new environment. Aside from website contents and language tutoring, we also have artistic opportunities for students to depict their own cultures and further influence others with their creativity," Liu said. 
Sophomore and secretary Amy Park is looking forward to sharing her own culture with club members as well as getting to know other cultures from prospective club members. 
"I decided to join this club because I wanted to know more about different cultures and I thought that it would be really fun and interesting to learn more about different cultures. Also, I wanted to know the difference and similarities about many different cultures," Park said. 
Sophomore and vice-president Peiling Lee describes the environment of Multi-Cultural Club as a very welcoming and exciting place to learn about other cultures.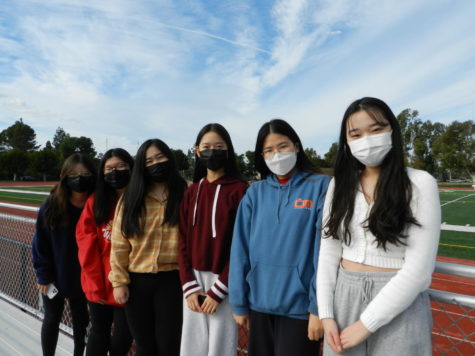 "It is very interesting and you can learn more about other cultures. You can also learn more facts about your own culture that you don't know," Lee said. 
The club welcomes those of all cultural backgrounds or those who simply wish to learn about different cultures. 
"If you are hesitating about whether you belong to this club, just know that everyone will find a great fit in the club. Whether you are a person with a unique ethnic background, someone who is interested in learning a new culture or those who want to support the diversity in our community, you are always welcomed to join the Multi-Cultural club and get involved with our activities," Liu said. 
Club meetings are held bi-weekly in Room L103 during lunch. For more information, please visit Multi-Cultural Club's Instagram @whs_multiculturalclub. 
South Asian Student Association (SASA): 
Senior and president Mrunal Datar has been a part of SASA Club for four years, including two years as secretary. 
"As a daughter of two Indian immigrants, I have always made the effort to place an emphasis on my heritage, and I feel that SASA allows myself and many others to explore their cultural heritage in a welcoming environment," Datar said. 
Cultural awareness is the ability to welcome and appreciate different cultures while cultural appropriation refers to the inappropriate depiction of a culture. 
"I think [cultural awareness] is a crucial topic to discuss, as in recent times more than ever, South Asian culture has unfortunately been subject to acts of cultural appropriation. However, it definitely is possible to alter this actuality. Cultural appreciation to its core really is simple: it is the result of general curiosity and gratitude towards a specific culture, celebrating it in the manner of its intention and crediting its cultural origin," Datar said. 
Senior, secretary and treasurer Shubhra Singhal joined the club during her sophomore year. Singhal enjoys the small activities SASA does throughout the year, such as the Diya painting, watching movies, playing games and dance practices preparing for the end-of-the-year SASA event. 
"I decided to join this club because, as a person with brown roots myself, I believed that the South Asian Student Association was a perfect representation of South Asia's culture and tradition at Woodbridge High. This club values connection and relationships with others as well as embracing our culture and identity and who we are," Singhal said. 
Junior and publicist Ashna Parekh joined the club to meet new people on campus. Parekh enjoys spending time with SASA members, bonding over similarities and differences in their own cultures. 
"Talking about culture definitely spreads awareness. It's so simple, but it keeps traditions going. It also allows people of different cultures to learn more about your culture," Parekh said.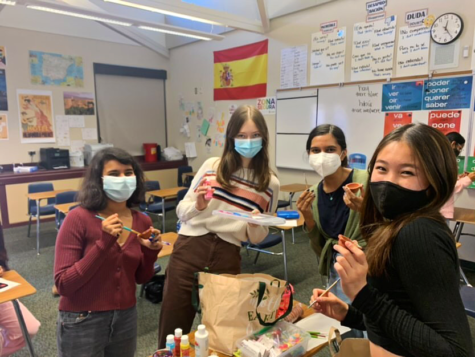 SASA celebrates South Asian cultural festivals such as Diwali (festival of lights) and Holi (festival of colors). The largest and most memorable annual SASA event is the district-wide culture show in the spring. In 2019, SASA's end-of-the-year event was cancelled due to the pandemic. With students slowly returning back to the traditional learning schedule, SASA hopes to bring back the event this year. 
"We have ensured that our club is as inclusive as possible. We really want to spread our culture and make students more globally aware. Anyone can join SASA as long as they are willing to learn about new cultures and are ready to have fun and exciting experiences," Singhal said. "Club meetings are a safe space for students to express themselves and embrace their identity and who they are. It is an exuberant and heartwarming atmosphere."
SASA welcomes students of different backgrounds to join their club. 
"If you are second-guessing yourself whether you want to join a cultural club on campus, I would recommend that you take a leap and try it out. It is a great place to find people of your own ethnic background and some lifelong friends. As our society becomes more and more diverse, it becomes increasingly important to embrace who you are as a person and where you come from," Singhal said. "These meetings will provide a way for you to communicate with peers with similar interests and who are a part of the same culture. They are also a place where students can represent their traditional practices. And if not, then join the club to simply learn about new cultures and traditions." 
Club meetings are held monthly on Tuesdays in Room L106. For more information, please visit SASA's Instagram @whs_sasa or join their Remind @99h7kd. 
Israel Club: 
Israel Club is a cultural club on campus based on the celebration of Israeli culture and learning how to combat anti-Semitism and anti-Zionism.  
Sophomore and vice-president Roni Lachmish joined Israel Club this year. 
"The goal is to help the Jewish and Israeli at our school feel like they have a community. With all the people who are anti-Semitic and the immense hate we see on social media, it is important that students have the sense of community and know they are not alone," Lachmish said. 
Israel Club has currently had six meetings at press time. Activities during club meetings include informational Kahoots with prizes, discussions about what Israel means to each club member, holstered competitions and making walls out of candy.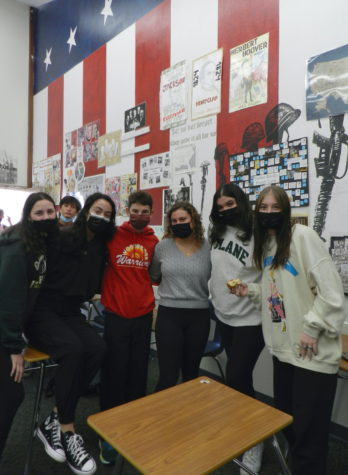 "Be informed and try their best to speed awareness without getting into any conflict with people who disagree. We learn how to respond to anti-Semitic people and comments. We also learn about Israel, given that it's the place we all came from. We also tend to eat a lot of good food, but that's just a bonus," Lachmish said. 
Junior and club member Jillian Kessel enjoys participating in the Kahoot games, eating desserts and bonding with other club members. 
"While I myself am not Israeli, I still find Israeli culture important and really cool. I enjoy getting to be around others who share love for Israeli culture and also other people who share my religion," Kessel said. "I think that something students can do to raise cultural appreciation is to create clubs just like this one on campus, welcoming all students. Students should be proud of their culture."
Sophomore and club member Isaac Stewart decided to join Israel Club to share his culture with others and to work on preventing anti-Semitism on campus.  
"To raise awareness for cultural appreciation is to not judge others and make large assumptions about what certain people do," Stewart said. 
Israel Club members encourage students of all grades and cultures to join their club.
"Just reach out. Everyone is super friendly and the club is open to anyone who wants to be involved," Lachmish said. 
Club meetings are monthly during lunch. For more information, visit Israel Club's Instagram @whsisraelclub or join their Remind @ck93e7.
About the Contributor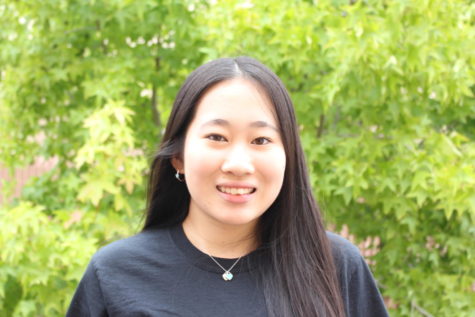 Leisa Komyo, Co-Editor-in-Chief
Hi Warriors! My name is Leisa Komyo and this is my third year in the Golden Arrow. I am honored to be working this year as a Co-Editor-in-Chief, photographer...