Linking the Woodbridge Community Together
Link Crew strives to serve as mentors for new students
The Boomerang Project, a national student mentoring program, initiated Link Crew in 2007 with the goal of selecting sophomores, juniors and seniors to guide freshmen and new transfers through the basics of high school. This program was recently added to Woodbridge High, joining the other 3,705 high schools who also have the program.
Link Crew fills the role of an otherwise missing support system for students transferring into Woodbridge High.
"I joined Link Crew because when I was an incoming freshman, Link Crew didn't exist then; there were orientation leaders. My orientation leader [who I still know to this day] convinced me to join a lot of things that I was super grateful for and acted as a mentor for me. I really appreciated that and I wanted to do that for other people," junior Katya Karas said.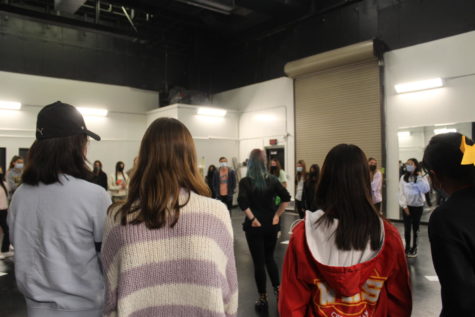 Support from Link Crew does not stop after orientation, as the members visit each freshmen homeroom every month.
"We ask them how they're doing, what their favorite classes are, what they're struggling with and if they have any questions," senior Megan Varnishung said.
Math teacher Kathryn Rush is one of three teachers who help monitor Link Crew, along with special education teacher Angela Bushamie and Spanish teacher Matthew Perez.
"We started going to the ninth grade homerooms just to facilitate more conversations, and ideally those leaders they had over the summer are the same they have during the year so they can maintain those connections," Rush said.
Link Crew also has initiatives to start a program called Lunch Bunch, which starts Jan. 28.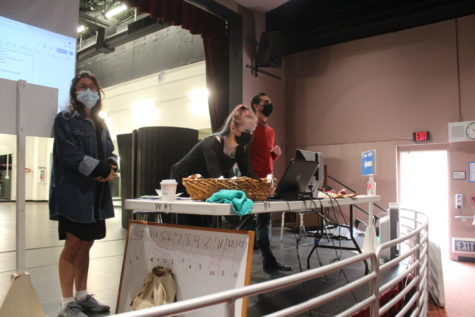 "We want to have leaders go through once a month and find those students to engage and interact with them. I know that something I talk about with our mentors all the time is that far too often, we find kids that nobody talks to or engages with, so having those meaningful connections is key, even though they're in small bursts. We just go through lunch, maybe with a cute bracelet to pass out, music or a game," Rush said.
Rush's interest in helping new students started when she was a student herself, working with the Associated Student Body (ASB) to help make an impact on these students.
"There are some kids that never make eye contact. When my kids enter the door, they get eye contact, they get a smile, they get a hello, they get something. Because far too often, there are students who don't get any engagement, like no one says anything, no one knows their name and that just breaks my heart," Rush said.
Karas also believes that Link Crew is a mutual learning experience, with the members gaining new experiences along the way.
"I don't think it's just for people who are more extroverted, even if you don't consider yourself to be someone who's super out there. First, you get to see your involvement positively affect the school and you can get other people involved as well. Secondly, you get to find new friends and always have freshmen to mentor. You get to interact with other juniors and seniors, and I've made tons of friends through link crew, coordinating activities for the freshmen and having our groups meet together," Karas said.
Applications to join Link Crew will be available early second semester. Rush, Bushamie and Perez are also available to answer questions through their respective emails.
"If anyone wants to get involved, we would love their participation. We want people from everywhere. Sometimes kids think that we need people who have good grades or are involved in clubs, we want everyone. The students coming in are all from different backgrounds," Rush said.
About the Contributors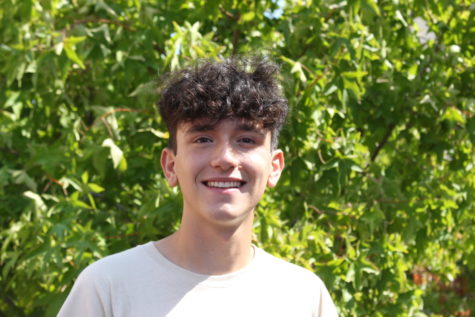 Ethan Lewis, Sports Editor
Hey Warriors! I'm Ethan Lewis, and I am super excited to be your Sports Editor again. Just like last year, I will strive to represent all sports, interview...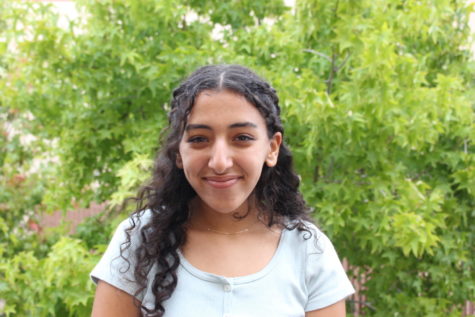 Somer Alrai, Sports Editor
Hello Warriors! My name is Somer Alrai and I am so excited to be serving as this years Sports Editor! This is my third year with the Golden Arrow and I...