Teachers Conquering Multiple Schools at a Time
Geoffrey Tipper and John Conant balance having teaching jobs at multiple schools while simultaneously staying connected with their students
Geoffrey Tipper
Math teacher Geoffrey Tipper has been teaching at Woodbridge High for 11 years, and currently teaches AP Statistics and Enhanced Math 2. However, for the 2021-22 school year, Tipper has decided to branch out and take on the role of teaching three classes at Irvine Virtual Academy (IVA) in addition to three classes at Woodbridge High. While Tipper willingly chose to take on this role due to the flexibility of his schedule, it has not come without a learning curve. 
"I've got two principals, I've got two slightly different sets of expectations for how I deliver my material and do my class… things like that," Tipper said. 
Despite the challenges, this dynamic has not impacted the learning of his students here at Woodbridge High. Junior Nathan Gov discussed that he has had a very positive experience in Tipper's class due to the numerous examples he gives them for each topic. 
"I'm able to stay really attentive in Mr. Tipper's class because he always makes the material fun to learn. He keeps the class engaged by posing questions, including some about mind-boggling paradoxes that exist within the world of statistics," Gov said.
Throughout his experiences at both schools, as well as the skills he has gained from teaching in the Hybrid model last year and helping his own children learn online, Tipper has gained some new insight. 
"I realized how utterly clear I needed to be and how organized I needed things to be," Tipper said, which has led him to use Canvas more frequently as a tool to post homework assignments, exit tickets, and general overviews of the week ahead.
Despite some challenges here and there, Tipper has enjoyed his time teaching at both schools, and one thing remains true for him now more than ever: "All of what we're doing [right now] is way better than hybrid."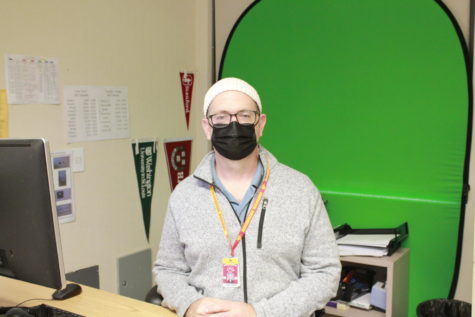 John Conant
Latin teacher John Conant has been teaching at Woodbridge High for nine years, but the perception he has of his tenure as a teacher is a bit different than most. 
"I think I've been teaching off and on pretty much all of my adult life. Whether I was formally a teacher or not, I think people who have a helpful disposition will find that they are trying to help people wherever they go," Conant said. 
However, this year is a bit different for Conant as he is working not only at Woodbridge High, but also at University High for periods six and seven, and his decision to take on this role was fairly straightforward. 
"Mr. Krebs called me up and said that [University High] needed someone to pick up a couple of [Latin] sections over there, and I was happy to do it," Conant said. "I did my student teaching there, so I know Latin there, I know the language department, and I know the admin over there."
The transition has been smooth so far, and his dual teaching roles have not dampered his relationships with students or hindered his teaching ability overall. One of those students in particular is senior Coca Ho, who is the current president of the Junior Classical League and has been taking Latin throughout her entire high school experience. 
"I was lucky enough to have him as a teacher and a club advisor for four years, and Mr. Conant has been, and I think always will be, one of my favorite teachers. He is kind, honest, and genuinely cares about all his students," 
Conant's ability to handle the pressure that comes with teaching at two different schools while maintaining strong relationships with students like Ho shows the strong impact he has as a teacher.
About the Contributors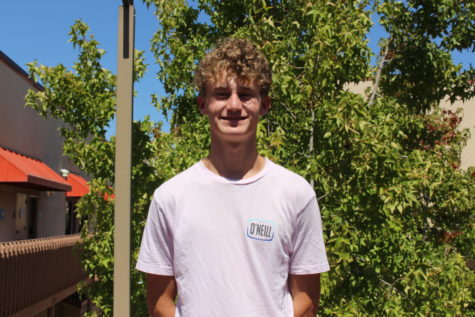 Ethan Crawford, Co-Editor-in-Chief
Hey Warriors! My name is Ethan Crawford and I feel very honored to serve as a Co-Editor-in-Chief and a staff writer this year. This is my third and last...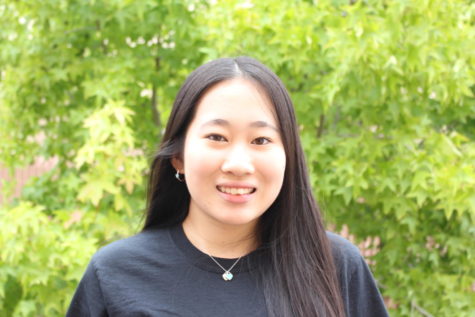 Leisa Komyo, Co-Editor-in-Chief
Hi Warriors! My name is Leisa Komyo and this is my third year in the Golden Arrow. I am honored to be working this year as a Co-Editor-in-Chief, photographer...