Golden Arrow Winter Issue January 2022
Dear Readers, 
The sweater weather is in full swing, the first semester has ended and the community is slowly coming back from the holidays. The holidays were a wonderful time for relaxation and cultural celebration. As January soon comes to an end, we all scramble to adjust to the new year and create New Year's resolutions for the fresh restart. This also marks the halfway point of a helpful return to a semi-traditional schedule. Going into the second semester, we hope that we can continue this upward trend towards a fairly normal year. For seniors, this might be a time of anxiousness awaiting college admission results or it could also be a time of relief as most college applications have been completed. Juniors are beginning to prepare for college applications, sophomores are completing their 10th grade conferences with their counselors and Link Crew leaders support freshmen and new students to ease into the new semester.
This issue, Golden Arrow journalists seek to increase cultural awareness, especially in times where appreciation is a much needed virtue. Our campus is home to a very diverse student body with Warriors from all different kinds of cultural backgrounds. Culture is a major part of identity for many students as it defines our collective goal to increase inclusion within our community. Students are able to freely express and share their cultures with others through clubs as depicted in the Cultural Clubs on Campus story. Stories such as Chinese versus Greek Zodiac Signs and Cultural Appreciation voice the different ways that Woodbridge High students stay connected to their culture. 
With the success of our first fall issue of this year, the Golden Arrow staff is proud to share the publication of the winter issue with the hope that diversity and inclusion continue to grow within our Warrior community. 
Happy reading! 
Leisa Komyo and Natalie Nguyen 
Co-Editors-in-Chief
If the Flipbook is not working, please try this link.
–
To view our 2021-22 Fall Issue, please use this link.
To view our 2020-21 Fall Issue, please use this link.
To view our 2020-21 Winter Issue, please use this link.
To view our 2020-21 Spring Issue, please use this link.
To view our 2020-21 Senior Issue, please use this link.
About the Photographer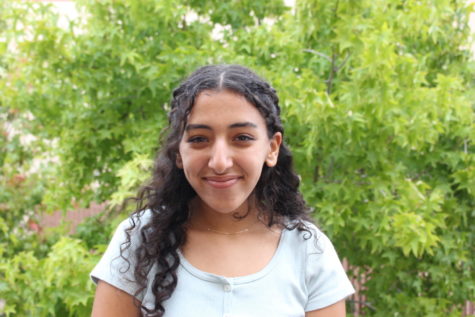 Somer Alrai, Sports Editor
Hello Warriors! My name is Somer Alrai and I am so excited to be serving as this years Sports Editor! This is my third year with the Golden Arrow and I...