Flags Fly High As the Warrior Guard Prepares For Their Upcoming Competitions
At first glance, color guard may seem whimsical, but during competition season, athletes' training screams intensity and calls for physical and mental strength
Practice makes perfect. In preparation for the Winter Guard Association of Southern California (WGASC) competitions which first began on March 5 and run until the end of April, the Woodbridge High color guard team practices for up to 20 hours a week to perfect their timely performance, "There's Nothing Wrong With You."
From wielding six foot flags to 36 inch rifles and sabers, participating in color guard is no easy feat. Color guard includes aspects of dance, artistry and demands athleticism and agility out of its athletes. To have a good shot at winning each of the nine WGASC competitions, a combination of things must occur—hard work, teamwork and practice-until-9 p.m. type of work—all while balancing school and other potential responsibilities.
Senior Maya Barank is the team captain of the winter guard and has been involved with the sport for over six years. She has experienced firsthand color guard's impact on character building and athleticism, as she describes how she has evolved into the person she is today.
"I used to be really shy. When I started performing, I got in front of this crowd of one hundred people and I had to dance in front of them," Barank said. "[Now] I really love performing in front of a lot of people and… having them smile and seeing their excitement."
Barank exemplifies the experience of growing up with a sport. She started out as a beginner and now, as a senior, she mentors others on her team.
"I love seeing my teammates grow, especially the freshmen. I had always looked up to my captain, and knowing that I'm the person that they look up to is insane… Seeing the [freshmen] perfect things that I taught them to do is just a really good feeling," Barank said.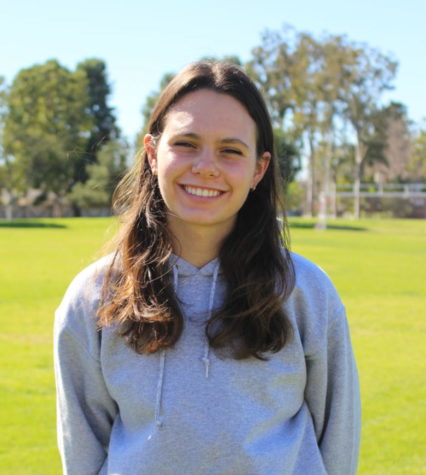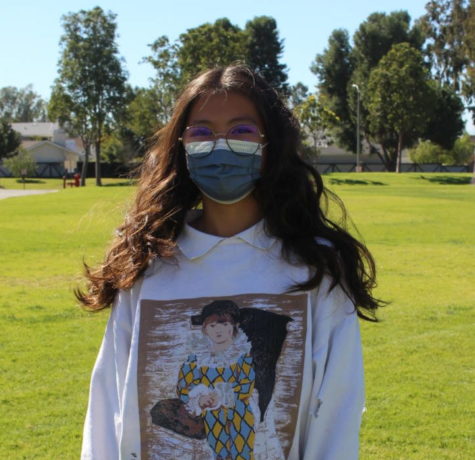 Sophomore Sophie Nguyen is one of her teammates and sees Barank as her mentor, as she navigates through her first year on the guard. Despite joining unbeknownst to the demands of the sport, she does not regret her decision, due to all her newly close friendships that have spawned ever since.
"The best part about color guard is the team," Nguyen said. "We're really close with each other… I've also really liked the performing aspect, and it [has] become more like a hobby now."
Nguyen recognizes how color guard has not only helped her to develop friendships and her own unique artistry, but it has also taught her important practical skills, including organization and timeliness.
"We talk about the lessons you can take with you from guard and learning how to be early. Our coach taught us a lot about being organized because we have to have our flag bags in a specific manner. And there's a very structured routine to our warm up, [which] teaches me to be more structured with my day, too," Nguyen said.
The mastermind behind the team is coach Dylan Martin, who has participated in color guard ever since he was in college.
"I wanted to take the experiences I had and give them the resources to learn life skills, not only learn how to spin equipment and be performers, but to also be better people in life by taking what they've learned here and put it into the real world," Martin said.
Beyond the aspects of arduous training and rehearsal, are the opportune themes of the color guard performances. This year's theme, "There's Nothing Wrong With You," is a contemporary take on celebrating differences between one another and how these differences are valid.
"I like to pick shows that are kind of bothersome… but that are really important topics…[For this year's theme we hope to] let kids know, especially the young ones, that it's okay to be different and that's what makes us all human," Martin said.
Perhaps it was the hard work and the unwavering fellowship of the team that set them apart from many of the other schools in Southern California at the first WGASC competition on March 5. There, the Woodbridge High color guard team scored second place at the varsity level and third place at the junior varsity level.
Nguyen had eagerly anticipated the moment when she and her team walked out onto the stage and finally revealed to everyone the long-awaited production that they had been working so tirelessly on ever since December.
"There [was] a moment when you're under the lights and everybody's cheering… You can finally [take in] all that worked for and all that you've prepared for," Nguyen said.
As the flags of red, green, blue and purple colors fly high during the WGASC competition season, so do the hopeful spirits of Barank, Nguyen, Martin and the rest of the color guard team, as they each continue to work hard and perfect their performance ahead of their several upcoming competitions.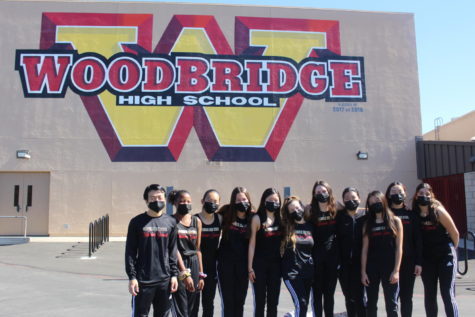 "I think we're definitely looking forward to coming out with a bang again like we did last year and potentially taking home gold at the end of the season," Martin said.
About the Contributors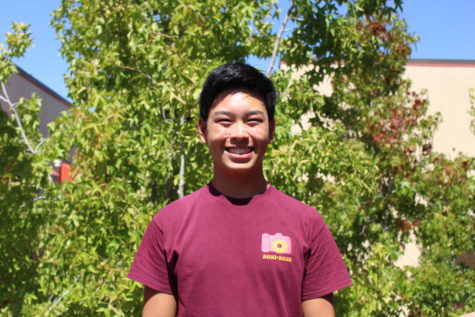 Brandon Liu, Features A Editor
Hi Warriors! My name is Brandon Liu and this will be my third year in Journalism. I am beyond ecstatic to be your Features A Editor this year! My job is...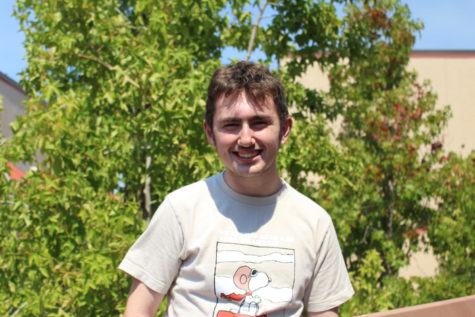 Brandon Foschetti, Photographer
Hello Warriors! My name is Brandon Foschetti and I am a photographer for the 2022-23 school year! I have loved photography ever since I was a little kid,...