Student Advocacy in Action
Civically engaged students from each high school in Irvine Unified School District join forces in Sacramento to advocate for changes in state and district school policies
On March 16, five students from Woodbridge High traveled to Sacramento as part of the annual Irvine Unified School District (IUSD) advocacy trip, sponsored by the Irvine Unified Council Parent Teacher Association (IUCPTA). Students spoke directly with lawmakers in order to make tangible changes in public education policies about mental health resources, funding for certain programs and more.
"It is, I think, an important opportunity to be able to see students actively engage with their community and practice civic engagement," adviser for the advocacy trip, Vi Le said.
In January, juniors and seniors at Woodbridge High applied for the trip by responding to questions about why they were interested in the program and which issues they were passionate about.
"I decided to apply because educational policy is something I'm interested in and I enjoy advocating and being a voice for other people. I think it's just a really great opportunity to get involved, especially if you're interested in…public policy or politics," senior Ezra Han said. "[It is] a great way to become an advocate for other people [and] be introduced to the whole world of politics and how it works, especially if you're interested in problems with education or issues at school."
Le selected five students for the trip based on the issues they wanted to address and made sure to pick students with a wide range of interests.
"For my application…I focused a lot on sexual harassment [because] I noticed that was a huge problem at our school and it doesn't really get talked about. I feel like IUSD needs to have more rules or education on sexual harassment," junior Ashna Parekh said.
When applying, Parekh aimed to find out which policies lawmakers are able to implement about sexual harassment and abuse within school districts. She planned to advocate for more education surrounding the issue as well as greater awareness of resources for victims.
With an interest in fund reallocation, junior Zoey Sun was interested in reallocating funds towards improving student materials, free community college and better healthcare management.
Han showed an interest in advocating for an end to overcrowding in IUSD schools because of increased traffic and a lack of teacher-student connection. He planned to advocate for resources to be allocated differently so these issues can be fixed.
Sun acknowledges that the trip is influential for students, council members and legislators.
"As students, we are the only ones who truly understand…what it is like inside the education system and how these issues are directly impacting us within schools. Even [though] these councilmen are specialized in education, they still do not truly understand firsthand what it is like, and we are able to give them those accounts and provide information," Sun said.
Students attending the trip prepared by participating in a total of six meetings in which they met with the directors of various departments in IUSD, from Arts to Facilities Planning and Construction. Through these meetings, students learned about how to speak with lawmakers respectfully and discussed various issues, funding policies and programs in IUSD so they know what needs improvement in the district.
Despite some initial concerns, students understand how important this trip was for making IUSD schools a better and safer place to learn.
"I [was] a little bit nervous because [we talked] to very influential and very powerful people, but at the same time, I [was] excited because it's an opportunity to advocate and bring about meaningful change in education policy," Han said.
About the Contributors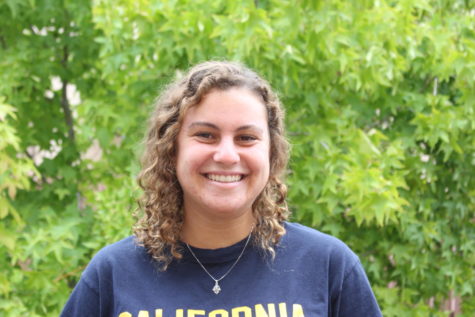 Sophia Stewart, Opinion Editor
Hi Warriors! This is my third year as a part of Golden Arrow and I am so excited to be an Opinion Editor and writer this year. I can't wait to write meaningful...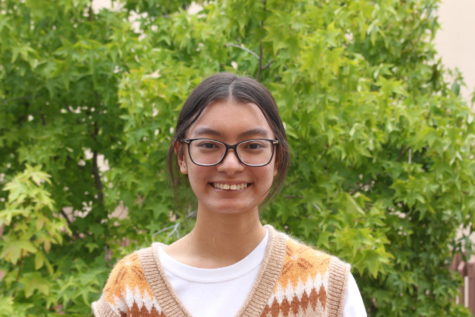 Celine Pham, Staff Photographer
Hello Warriors! I'm Celine and I am excited to be a part of the Golden Arrow for the 2021-2022 school year. As a unique student, I will always use my creativity...