STEM Careers Fill the Top Five Jobs of 2022
The future of STEM careers appears bright as students explore the jobs of tomorrow
The U.S. News and World Report placed jobs in cybersecurity, healthcare and software engineering in the top five positions for 2022's "100 Best Jobs," reflecting broader trends in the increasing demand to fill STEM-related fields as technology continues to gain significance. These jobs include: information security analyst, nurse practitioner, physician assistant, health services manager and software developer.
College and career specialist Ciara Ramirez was not surprised with the report, due to STEM's wide variety of opportunities.
"I feel like those are all majors that are just evolving and changing drastically," Ramirez said. "There's always going to be something new to learn and new jobs that are opening up for the students who want to immerse themselves in those fields."
LinkedIn's "Jobs on the Rise 2022" report found similar results to U.S. News—20 of the 25 jobs listed were involved in STEM industries or required at least some STEM expertise, particularly in the areas of information technology and software engineering.
Computer science teacher Kim Hermans sees exposure to software in high school as being a critical piece in making future career decisions in STEM fields later on.
"There's a lot of research that shows that the earlier the exposure, the more likely students are to persist [in STEM careers] later on," Hermans said. "There are a lot of students who come into the class and they [realize] it isn't exactly what they expected. So for better or for worse, some students may think it's all about playing games or even developing games, or some students might think it's just all about code."
What the computer science class does entail is: programming, cybersecurity and computing—all of which have been continuously adapted to meet the pace of technology today.
Perhaps what is unique about STEM fields is its emphasis on exploration. Whether it be the study of science, technology, engineering or math, there is a plethora of small niche to large-scale complex jobs that are constantly spawning as the digital world expands.
"There's so many different factors that kind of lead students to these different experiences and different conclusions. But I think it's good for them to have that opportunity to figure it out themselves in more of a low stakes environment," Hermans said.
Woodbridge High and the Irvine Unified School District continue to work together to offer numerous programs that allow students to gain in-depth and practical insight into STEM fields. The ultimate goal is to equip high schoolers in making future informed career decisions.
"I would say put yourself in those fields. The Regional Occupation Program offers many opportunities and internships. Reach out to people that are in those fields so you can get experience," Ramirez said. "As you transition into college, a lot of people feel that they want to pursue 'that career,' and then they realize that it's not really for them. Getting that first hand experience is going to be your best option… If it turns out that you don't enjoy it, you can always try something new."
Sophomore Kassidy Petty knows several people at Woodbridge High who are aiming to pursue STEM careers in the future. "I think that a lot of kids are seeing the value in STEM fields and are understanding that's where they can get further in the future," Petty said. "On the downside, I think that fields will lose some value because they [will lose their popularity], which is kind of sad, but it's the way the world is progressing."
Petty is alluding to jobs including: mail delivery, secretarial work and factory work. As technology has become increasingly more sophisticated, automation has gradually gained dominance in several fields, according to USA Today.
At Woodbridge High, there are various STEM opportunities for students to partake in, besides computer science. Honors scientific research, Anatomy and Physiology and Makerspace are some available courses.
To check out additional STEM opportunities at the district or county levels, please visit www.coastlinerop.coursestorm.com.
About the Contributors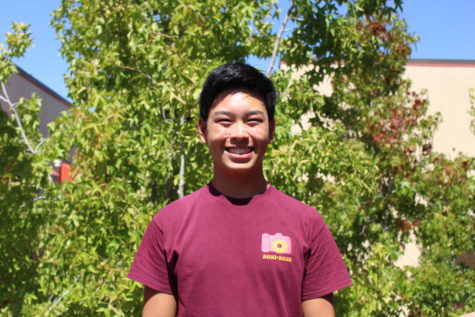 Brandon Liu, Features A Editor
Hi Warriors! My name is Brandon Liu and this will be my third year in Journalism. I am beyond ecstatic to be your Features A Editor this year! My job is...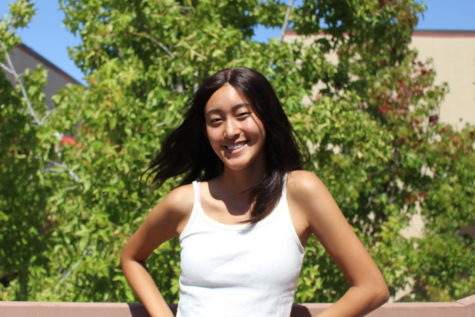 Lena An, A&E Editor
Hi Warriors! I'm Lena and I am very excited to be a member of the Golden Arrow as an illustrator! I hope to contribute to our publication through illustrations...