Gameday Motivation
Top varsity athletes talk about their pre-game routines and meals, as well as superstitions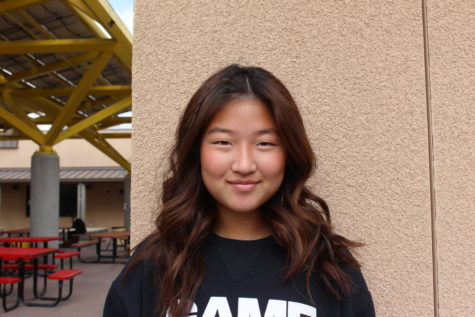 Jacque Choi
Senior, varsity girls soccer athlete and athlete of the month Jacque Choi plans her game and opponents out strategically before each game.
"Before games, I have to make sure I watch film on the other team to familiarize myself with the girls. For example, if there's a good forward on the other team, I tell my defenders to mark her or if there's a weaker side, I'll make sure to have a game plan for each team and expose their weaknesses," Choi said.
While athletes love to have a pre-game meal, Choi says a special drink gets her the energy she needs pre-game.
"Pregame Celsius 100%. Get the caffeine in and heartbeat going," Choi said.
It is no doubt that Choi's energy on the field reflects off her team and they play as a collective unit.
"My teammates motivate me. They count on me to perform to the best of my capabilities and there's nothing worse than letting them down. We're all so competitive to stay motivated and energized," Choi said.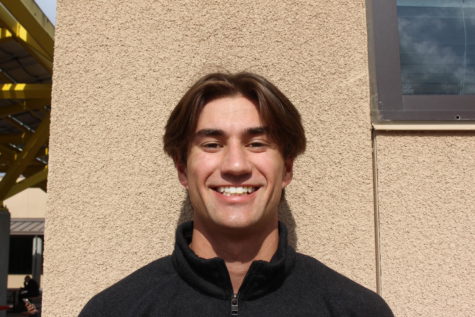 Sean McCance
During baseball season senior Sean McCance has a routine which gets him ready for the big games.
"[I] listen to music and get in the zone while stretching and warming up; visualize success," McCance said.
McCance likes to eat healthy and consume foods with high carbohydrates, which help with energizing the body during strenuous sports such as baseball.
"Chicken bowls and pasta are go-to meals before games," McCance said.
While superstitions may seem complex for many, McCance's is a simple one.
"[I do] handshakes with teammates before the start of every game," McCance said.
McCance has one goal for Woodbridge baseball in his last year: "I want to win and hopefully share a league title with my teammates," McCance said.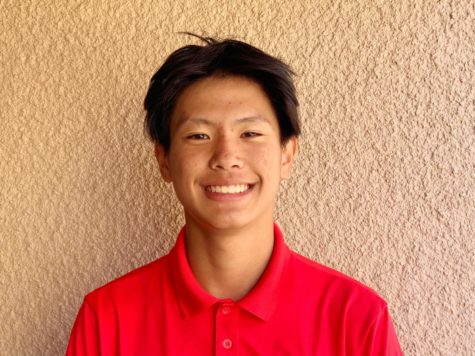 David Han
Senior, varsity track and field athlete David Han makes sure to get a good warmup in before stepping onto the track.
"20 minutes before my race I'll get into my jersey and start running some striders to get warmed up," Han said.
Han also takes pre-game nutrition very seriously: he starts his eating routine the night before a race: "I tend to eat a lot of carbs the night before a meet, with salad drenched in vinegar dressing to kill the lactic acid. [My] favorite meal would probably be pasta," Han said.
As many athletes do, Han has a superstition which he believes is lucky and gets him ready before a big race. "I always wear a headband in my race, and right before my race I will jump and slap my legs as hard as I can to get rid of the nerves."
Andrew Gavin
Senior and varsity soccer boys' soccer athlete Andrew Gavin has a different routine than most when it comes to getting himself ready for big games, for example: YouTube.
"I usually watch some Virgil Van Dijk defensive highlight videos on YouTube to get me inspired and maybe slip in a Michael Jordan motivational video to get me in the winning mindset," Gavin said.
Gavin also credits his success to a classic pregame snack, the PB&J.
"My lunch depends on the day but a peanut butter and jelly sandwich just has to be the optimal pregame snack and I account all of my team's wins to the PB&J," Gavin said.
When asked about what he listens to pre-game, Gavin mentioned one of the biggest rap names globally.
"On my way to the game I listen to the same songs on my game day playlist consisting mainly of Drake, the [Greatest of All Time] GOAT game day artist," Gavin said.
Even though Andrew has a specific pre-game routine, he believes the best superstition is playing the sport itself.
"I try not to be superstitious because at the end of the day my performance in the game solely depends on my focus and willingness to work in the game rather than any off the field superstitions," Gavin said.
Declan Tompkins
Senior and varsity water polo player Declan Tompkins has a long pre-game routine.
"I'm usually on the pool deck an hour before the game starts. I'm always listening to music and I start stretching as soon as I set my bag down. Stretching is by far the most important part of my pre-game routine. Around the 30 minutes before our game starts, I start to change into my suit and mentally prepare myself [to jump] in the pool" Tompkins said.
Tompkins also makes sure to get a healthy meal with the right quantities before matches.
"I try not to eat too much or too heavy before a game, I often prefer to be slightly hungry over slightly full because water polo can be very hard on your stomach. However, my favorite pregame meal has to be a Flame Broiler beef bowl with white rice, veggies, and green onions," Tompkins said.
Gameday Playlist
Woodbridge High's top athletes compile a playlist containing their favorite music for pre-game motivation.
Playlist compiled by soccer player Jacque Choi, baseball player Sean McCance, track and field athlete David Han, soccer and track and field athlete Andrew Gavin and water polo and swim athlete Declan Tompkins.