Helping Animals in Irvine, One Paw at a Time
There are a variety of ways that students from Woodbridge can help animals in need by means of volunteering and aiding organizations in Orange County
It is understandable that not everyone can take an animal home due to a variety of reasons, from not having enough free time to pet allergies. However, giving a helping hand to animals can go beyond simply adopting, such as giving assistance at a local level through donations and joining clubs.
The Orange County Animal Shelters Statistics reported 6,872 stray cats and dogs of all ages in 2021 alone. In the same year, pet owners relinquished 669 pets back to the same shelter system. Although not all Woodbridge High students have experienced this issue in their own day, it still is an ongoing problem for animals in our community in need of support.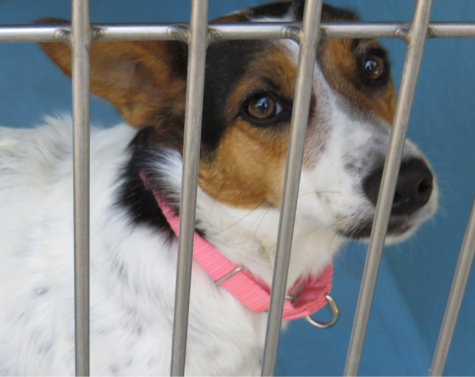 Campus clubs and local non-profit organizations are currently requesting help from the public, and these are opportunities that students can take advantage of.
Joining a club at Woodbridge High could be a way to introduce awareness about the mass intake of animals in Orange County as well as find some solutions through volunteer hours or fundraising for organizations. As of right now, the Paws For a Cause club stands to support local animal shelters including the Irvine Animal Shelter. So far they have made donations to the shelter as well as made fleece blankets to donate.
 Junior Jenny Gibson has appreciated the opportunity to contribute materials to shelters and also the DIY activities. 
"[Our] club has donation drives that give the animals in shelters better quality food and interesting toys to play with," Gibson said. "I really enjoyed buying tons of cans of cat food for the donation drive, and I really like the blanket-making project we are working on since I feel like I'm directly helping the animals."
Along with upper classmen, other grade levels are welcome to join as well. Sophomore Ashley Nie enjoys her time with the club and being able to make a difference, one task at a time.
"I love [the activities] because it's not just about using money to buy supplies, it's making contributions through my own actions," Nie said.
Students are not limited to opportunities available on campus, as the Irvine Animal Shelter is another potential resource. The shelter consists mainly of cats and dogs but they also have a variety of guinea pigs and rabbits.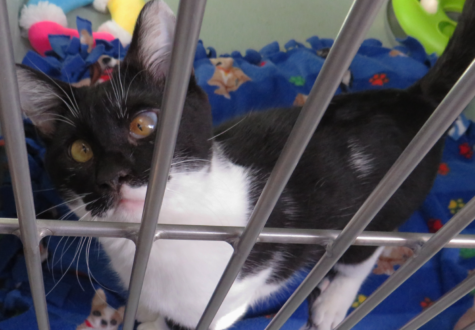 The local animal shelter accepts volunteers ages 18 and up, but if you do not meet the age requirement there are other ways to help out. Monetary donations can be made via their website and any amount can be selected. The shelter also has a donation wish list of items in need, ranging from canned food to toy mice. 
Additionally, local fostering programs allow for students to get involved and help available animals for adoption. Compassionate Animal Rescue for Medical Aid (CARMA) is a non-profit volunteer organization, dedicated to providing support to animals in need. The organization is made up of 100% volunteers, and has applications to help out places that host their animals. Nearby locations are the Irvine Petco, Lake Forest Petsmart and Mission Viejo Petco. These are where volunteers can come and tend to the available pets and prepare them for adoption while giving them comfort and a clean environment.
Taking the time to help at a local level can affect each animal, and while there will still be struggles to find a home nationally and even globally, it can be worthwhile for students, like Gibson and Nie, to know that at least one animal's life was impacted for the greater good. 
Karen Devinson, is an Associate Member of the Animal Care College and an author of various books regarding pets and human interaction. She believes dogs and cats deserve the same level of humanity that other humans are able to give and receive. 
She also emphasizes the crucial impact that these supports can provide to one animal's life. "Saving one dog will not change the world, but surely for that one dog, the world will change forever."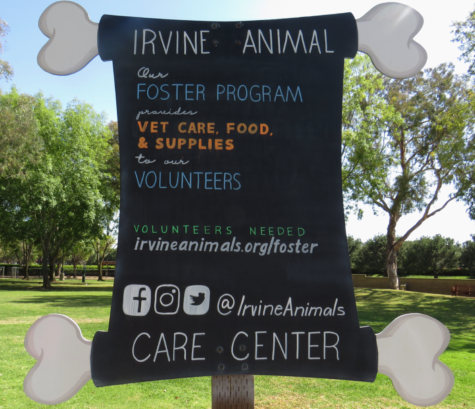 Irvine Animal Care Center's website: https://www.cityofirvine.org/irvine-animal-care-center
CARMA's website: http://www.carmaoc.org/home.html
WHS Paws For a Cause club remind code: @pawsfcause
About the Contributors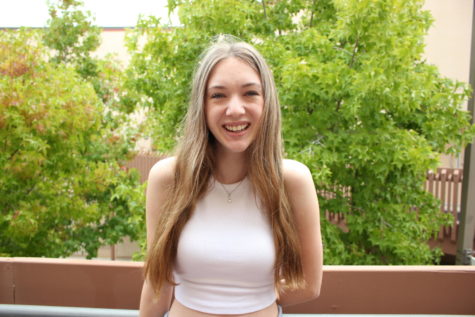 Heather Hershfield, Photo Editor
Hey Woodbridge! Writing has always been a creative outlet for me and a way to express my thoughts. "Write hard and clear about what hurts." -Ernest Hemingway....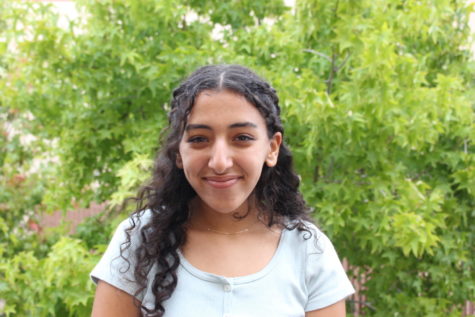 Somer Alrai, Sports Editor
Hello Warriors! My name is Somer Alrai and I am so excited to be serving as this years Sports Editor! This is my third year with the Golden Arrow and I...