Woodbridge High's Dance Team Brings New Meaning to Dancing Together
Off the stage, Woodbridge High's Dance Team works hard together to deliver their best performances
Woodbridge High's dance team had a phenomenal year, sweeping awards at various competitions while  putting on stunning shows for the community. 
The dance team won both team and solo awards in categories such as hip hop, contemporary, jazz and lyrical dance. Over spring break, the team placed second in the extra small open at the California Association of Dance/Drill Team Directors, missing the state title by only 0.33 points. Individuals on the team have also placed in solo performances, with sophomore Kalea Guthrie placing first in sophomore jazz solo at Thousand Oaks and Sonora Cal Pac Championship. Dance team lieutenant and senior Kaelyn Zhou was also able to place first at Thousand Oaks in the senior jazz solo. 
Despite these accomplishments, the dance team continues to work hard to ensure that they continue delivering their best. 
"As a captain…I make sure that everyone is also reviewing at home. We practice a lot when we're together and listen to the music together and make sure everyone knows their counts and timing," hip hop team captain and senior Jade Gutierrez said. 
Dance is all about collaborating to deliver a showstopping performance. Zhou believes that even though it can be difficult at times, it is all worth it in the end.
"The feeling of winning an award with the whole team, especially the feeling of seeing all [our] hard work pay off…[is] something I really enjoy," Zhou said. 
The dance team put on their last show of the year on April 29. The show showcased their hard work in group dances and solo performances. To celebrate the seniors leaving and dancing for the last time on stage with the team, the team specifically prepared a senior dance. "I think most of us on the team are thinking about the seniors leaving because…that was the last performance we had with all the graduating seniors which made a lot of us really sad," Guthrie said. 
Even though dancing in front of others may seem like a daunting task at first, everyone appears to be extremely supportive of one another. Dance takes up two periods alongside extra time spent outside of school hours to practice. With so much time spent together in the practice room, many of the members are close and have formed strong bonds after dancing with each other.  
"I learned that no one's judging you. It's a really safe space for you to express yourself and you should take advantage of that," Zhou said. 
At the beginning of each year, the dance team sets a yearlong goal that they work towards throughout the year. This year, they strove to take risks and experiment.
"Our [goal] has really been a lot about risk-taking and the fact that it's hard to achieve a lot without making leaps and…challenging yourself to do more," Zhou said.
Members on the dance team encourage everyone with interest to join and take that extra leap.
"The dance team is like another support system that I have in my life and it's something I would hope for everyone to have," Guthrie said.
About the Contributors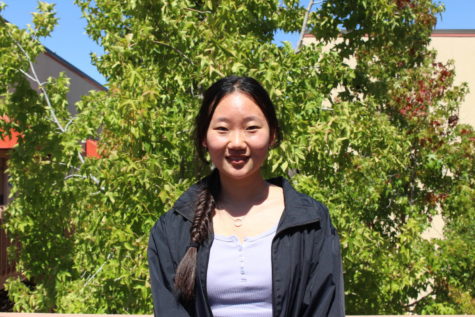 Ruby Yang, Co-Editor-in-Chief
Hello Warriors! My name is Ruby Yang and I am currently in my third year at Golden Arrow. I am so honored to be Co-Editor-in-Chief alongside Ethan this...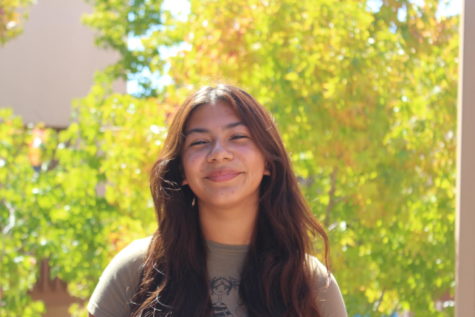 Isabella Gonzalez, Visual Director
What's up Warriors! My name is Isabella Gonzalez and I am the Visual Director for the Golden Arrow this year! I am thrilled to photograph and capture everything...