JCL: A Club Led by Latin Enthusiasts for Latin Enthusiasts
Woodbridge High's Junior Classical League Club on campus continues to inform members on the Latin language as well as the classical cultures of ancient Rome and Greece to participate in competitions across the country
The National Junior Classical League (JCL) comprises roughly 35,000 middle school and high school members across nearly 1,000 different chapters in the United States and abroad, including Woodbridge High. Above all else, JCL is an opportunity for those interested to get involved in learning about the most famous classical cultures in world history.
"It's not necessarily just about the grammar that we do in class, it's mostly about the culture and spreading that around campus," sophomore JCL member Sasha Khajanchi said.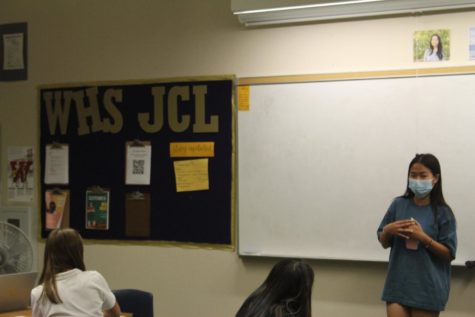 Additionally, joining a specific Latin course at Woodbridge High is not a prerequisite for participating in the club itself, so there are opportunities for anyone with an interest in Latin or the surrounding culture to get involved. 
"We have a variety of club events," sophomore JCL member Camille Roussell said. "There's community service, there's social events, and then there's mainly Latin [events]." 
Some of these community service events include beach cleanups and can drives, while the social events could involve game nights or trivia competitions centered around Latin topics. 
"We compete with other schools about Roman history or daily life, or just Latin in general," junior JCL member Arielle Russell said. 
This competition, known as Cartamen, is a jeopardy event held at local, state and national conventions and is one of the most well-known aspects of JCL.
Beyond the specific events that JCL is involved with, the club is also an opportunity for members to simply explore their passions, develop their understanding of the Latin language and meet new people. 
"I've always been really passionate about learning languages because for me, learning languages is how you get an insight into different cultures," Roussell said. "Being a part of JCL has really helped me become a part of the Latin community, especially during freshman year where I didn't really know that many people, so it helped me meet people with similar interests." 
However, just as with seemingly everything else, the Covid-19 pandemic has impacted what JCL members have been able to participate in outside of school, most notably being the state convention. Due to the pandemic, these conventions have been held virtually, which means that the club's younger members such as Khanjanchi, Roussell and Russell have not yet had the opportunity to travel to Sacramento for the competition. As things start to go back to normal, there is hope that they will be able to attend in the near future.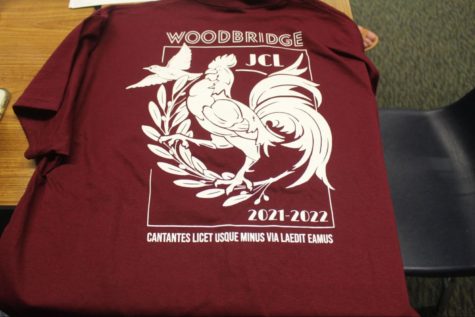 Despite the pandemic and other limitations, JCL members have clearly benefited from the club through their understanding of Latin culture and beyond, as well as through the ability to connect with one another over common interests."My favorite thing about [JCL] is just doing fun things with like-minded people that are knowledgeable in the same stuff that I like," Russell said. 
The overall comradery of the club is something that has clearly stood out to members of JCL as there are plenty of opportunities in school and out of it to learn the Latin language itself, but there are fewer opportunities to really meet and discuss topics of similar interests in a controlled setting. 
"I've learned how to communicate more because there's a lot of people who I don't know very well in a team setting… so you have to push to make the effort to make events more fluid," Khajanchi said. 
JCL is a club for anyone and everyone interested in simply learning something new with other people in the same boat. For those interested in learning more about the club and how to join, visit their Instagram, @whs_jcl. 
"We are a club of Latin enthusiasts, but at the same time it's low stakes," Russell said. "You don't have to know a lot, we just want to have fun with it."
About the Contributors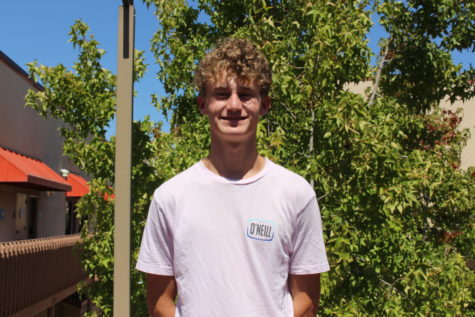 Ethan Crawford, Co-Editor-in-Chief
Hey Warriors! My name is Ethan Crawford and I feel very honored to serve as a Co-Editor-in-Chief and a staff writer this year. This is my third and last...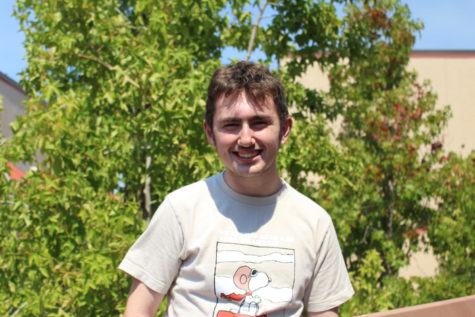 Brandon Foschetti, Photographer
Hello Warriors! My name is Brandon Foschetti and I am a photographer for the 2022-23 school year! I have loved photography ever since I was a little kid,...