Behind the Screen: Warrior TV's Past Year
Woodbridge High's student-led media organization, Warrior TV, highlights this past year's accomplishments and shares visions for next year
Despite having a class size of only 14 students this year, Warrior Television's (WTV) accomplishments are nothing but small in comparison. 
Overseen by David Baker, WTV is an advanced elective class for students interested in film and media arts to participate in the production of monthly broadcasts and episodes for the community to watch. Before entering the school year, each student is assigned the role of a director, producer, anchor, or crew member.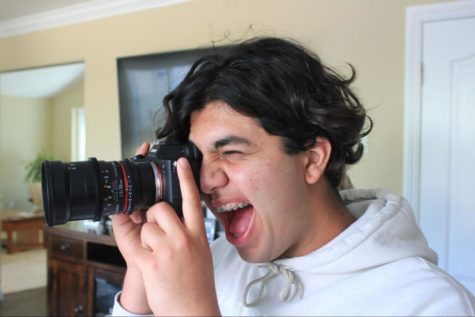 The process for planning each bi-weekly episode is highly collaborative; each member is expected to deliberate about topics that may be of interest to the community and present their ideas to the class. Students split into groups and create a presentation to pitch their ideas to the class, who in turn, give them feedback.  After the collective planning process, each student is assigned a segment and is responsible for it. The contributions of the members are often highlighted in the end credits of each episode. 
Stylistic choices for each episode are derived from inspiration around campus. 
"For the Fine Arts Week promo, Ally thought of an idea to mirror what the AP Art students were doing. As they were revealing the theme, they were tearing pieces of paper away to reveal an artist" junior and next year's director Caitlyn Selby said. 
Outside of bi-weekly episodes, Warrior TV films off-week episodes, consisting of five-minute episodes 
jam-packed with announcements and self-directed filming, scripting, editing, and audio recording by the off-week anchors.
WTV's impact transcends the school community—the organization also participates in a variety of competitions hosted by the FilmEd Academy of the Arts. 
An affiliate of Woodbridge High, the FilmED Academy of the Arts hosts summer programs to train students to use the film equipment properly. At the end of each summer program, participants are required to pass a test to be able to use the equipment throughout the school year. Additionally FilmEd requires its affiliate schools to enter in its 24-hour and 48-hour competitions.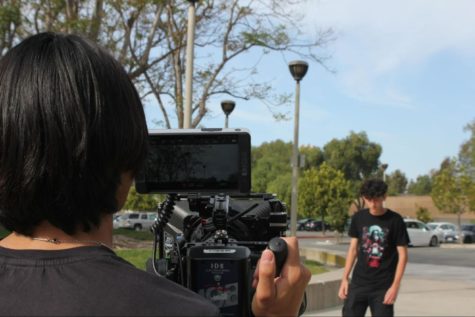 For the 24-hour Film Festival, competitors were expected to film a music video accompanying a given song in 24 hours. This year, members were assigned the song "Middle of Love" by American pop musician and songwriter Jake Wesley Rogers. 
Released in 2021, Rogers's "Middle of Love" laments a relationship that is riddled with destruction. The song shifts from periods of heartache to moments of impassioned sorrow and remorse.Yet, the sounds that company the lyrics are upbeat and youthful. 
Even with nothing more than heartfelt lyrics and sonically pleasing beats, WTV had enough creative liberty to create visuals to accompany the song. 
"Some schools come up with a story beforehand and change it to go with the song but for us, we find it easier to listen to the song and then create our story" senior and this year's director Breanna Izzo said.
Throughout the course of filming the music video, each student was required to assume roles such as the assistant director, script manager, director, producer, etc. After assigning roles, members split up into two groups: one group had to film the music video and the other had to edit the clips. 
The film won "Best Musicality" and "Best Interpretation." 
Though this year's accomplishments have been notable, Selby wants to use her role as next year's director to create some changes in the structure of the class. 
"I had an idea to… study a new director or producer or some important figure in film and for a couple of class periods research them and…watch a film that they've produced." Selby said. 
To learn more about Warrior TV or watch previous episodes, visit this link: https://www.warriortv.org/
About the Contributors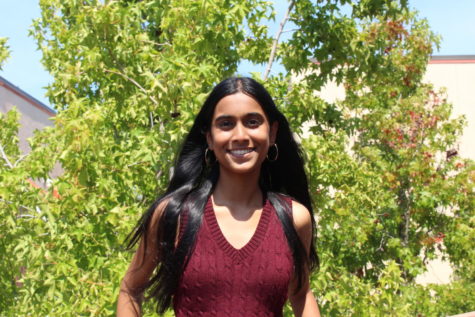 Manasaa Meenakshi, Opinion Editor
Hello! My name is Manasaa Meenakshi and I'll be this year's Opinion Editor. I've been a part of our journalism program for two years, this being my third...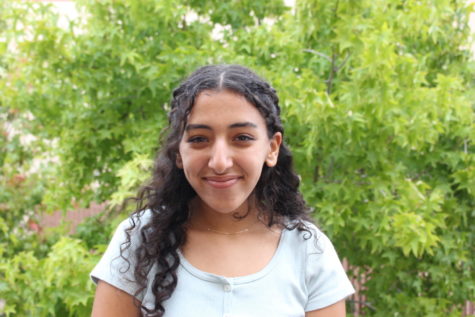 Somer Alrai, Sports Editor
Hello Warriors! My name is Somer Alrai and I am so excited to be serving as this years Sports Editor! This is my third year with the Golden Arrow and I...