Satire: In Defense of a Sugary Diet
Why you should always prioritize your immediate happiness over your long-term health
In the age of heightened school stress, students should turn to desserts and promptly say "yes." Instead of going for the healthy sugar-free, go for the added sugar, you will thank me!
Some may say that it is just not smart, but truly, there is nothing better than a crispy fruit tart. When you feel tired in class and your eyes begin to droop, think of how much better life could be if only you had that single vanilla ice cream scoop.
Popsicles are also great for a summer day, as sophomore Janet Yoon shares why she especially loves sorbets.
"It's such a nice, refreshing sweet treat that just melts in your mouth… I just love dessert," Yoon said. "It's fun. It's sweet. It just tastes good."
Now, I am not saying that dessert is the only way, but it certainly can sweeten an ordinary day. The sugar craze can spike your energy level into a ten, so you can ace your test and win your tournament, again and again.
Sophomore and student athlete Devah Schaefers knows this firsthand and suggests to find options that push the limits of what one can withstand.
"I don't have a favorite dessert because they're all good, but anything with more than a thousand grams of sugar will do for me," Schaefers said.
See, most doctors may hear about this diet and be quick to say no, but they likely don't realize how much positivity you now show.
Studies by the American Dental Association, may point out that sugar can cause cavities, but when thinking about dessert and mental health, studies like these seem to be filled only with depravities.
Today, students understand the present risks of consuming dessert, but also recognize how it can help those who are hurt.
"If people ate dessert every day, people would be happier all the time. Everybody will have an overall higher mental health," freshman Caden Bolton said. "And yes, [some] might worry about the sugar intake and how it would be unhealthy or give you cavities. And it's like, who cares? It's dessert."
Dessert allows its eaters to enjoy life and run free, so its endless benefits are merely marvelous for you and me.
A 2022 report from the American Academy of Miraculous Healing ranked desserts as number one when it comes to joy and happy feelings.
"Happiness. I love it," Yoon said. "I love enjoying what I'm doing and just not having to deal with a lot of serious stuff all the time."
Schaefers, too, realizes the potential of embarking on a sugar spree and recognizes the positives of eating dessert, every day times three.
"Everyone would be extremely excited, super ecstatic and there would be no concerns," Schaefers said.
So, while some may criticize the inevitable negatives of daily indulgence and such, Bolton shares why it really doesn't matter that much.
"No one cares about health. Why? Because happiness. Happiness," Bolton said. "Poor happiness can lead to poor health and no one wants that."
Thus, I propose a sugary diet that will satisfy the cravings of all those who try it. Devour dessert for breakfast, lunch and dinner and you will be living life feeling like a million-dollar winner!
*Note: This article is strictly satirical; the listed recommendations are merely for satirical purposes.
About the Contributors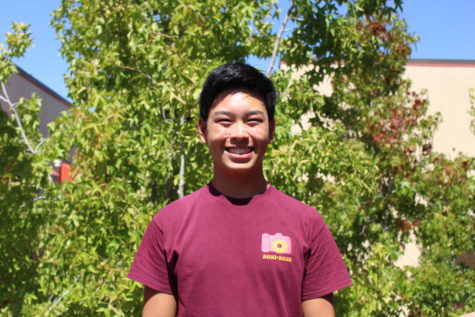 Brandon Liu, Features A Editor
Hi Warriors! My name is Brandon Liu and this will be my third year in Journalism. I am beyond ecstatic to be your Features A Editor this year! My job is...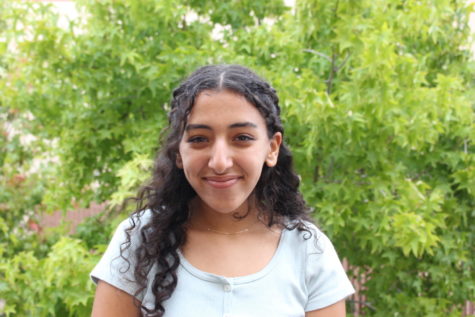 Somer Alrai, Sports Editor
Hello Warriors! My name is Somer Alrai and I am so excited to be serving as this years Sports Editor! This is my third year with the Golden Arrow and I...