Seniors Commit to Careers in the Arts
Seniors carry their artistic passions forward with majors in art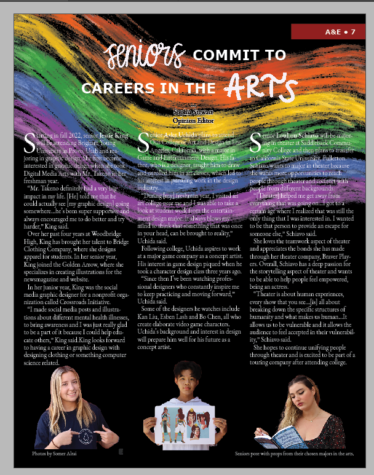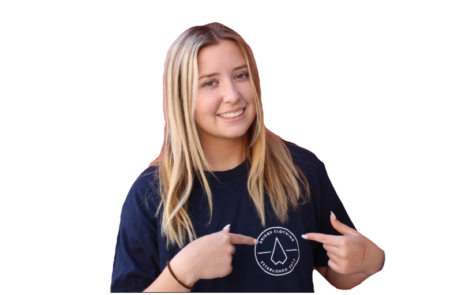 Starting in fall 2022, senior Jessie King will be attending Brigham Young University in Provo, Utah and majoring in graphic design. She first became interested in graphic design when she took Digital Media Arts with Mr. Takeno in her freshman year.
"Mr. Takeno definitely had a very big impact in my life. [He] told me that he could actually see [my graphic design] going somewhere…he's been super supportive and always encouraged me to do better and try harder," King said.
Over her past four years at Woodbridge High, King has brought her talent to Bridge Clothing Company, where she designs apparel for students. In her senior year, King joined the Golden Arrow, where she specializes in creating illustrations for the newsmagazine and website.
In her junior year, King was the social media graphic designer for a nonprofit organization called Crossroads Initiative.
"I made social media posts and illustrations about different mental health illnesses, to bring awareness and I was just really glad to be a part of it because I could help educate others," King said. King looks forward to having a career in graphic design with designing clothing or something computer science related.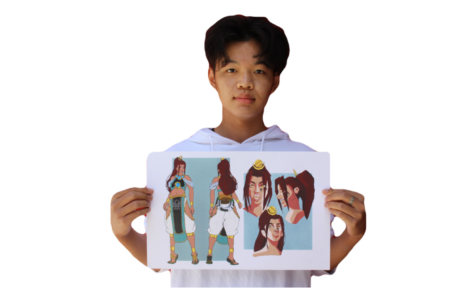 Senior Aska Uchida plans to attend Otis College of Art and Design in Los Angeles, California, with a major in Game and Entertainment Design. His father, who is a designer, taught him to draw and enrolled him in art classes, which led to his interest in pursuing work in the design industry.
"During [my] freshman year, I visited an art college near me and I was able to take a look at student work from the entertainment design major. It always blows my mind to think that something that was once in your head, can be brought to reality," Uchida said.
Following college, Uchida aspires to work at a major game company as a concept artist. His interest in game design piqued when he took a character design class three years ago.
"Since then I've been watching professional designers who constantly inspire me to keep practicing and moving forward," Uchida said.
Some of the designers he watches include Kan Liu, Esben Lash and Bo Chen, all who create elaborate video game characters. Uchida's background and interest in design will prepare him well for his future as a concept artist.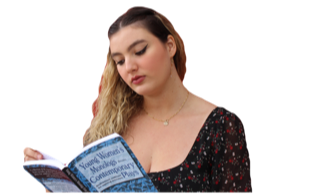 Senior LouLou Schiavo will be majoring in theater at Saddleback Community College and then plans to transfer to California State University, Fullerton. Schiavo wants to major in theater because she wants more opportunities to reach people through theater and connect with people from different backgrounds.
"[Theater] helped me get away from everything that was going on…I got to a certain age where I realized that was still the only thing that I was interested in. I wanted to be that person to provide an escape for someone else," Schiavo said.
She loves the teamwork aspect of theater and appreciates the bonds she has made through her theater company, Braver Players. Overall, Schiavo has a deep passion for the storytelling aspect of theater and wants to be able to help people feel empowered, being an actress.
"Theater is about human experiences, every show that you see…[is] all about breaking down the specific structures of humanity and what makes us human…It allows us to be vulnerable and it allows the audience to feel accepted in their vulnerability," Schiavo said.
She hopes to continue unifying people through theater and is excited to be part of a touring company after attending college.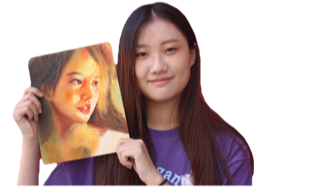 Senior Chloe Wang plans to major in fine arts, which includes painting, drawing and illustrating. She is staying close to her roots with her major, as she has been painting in her free time since she was young. 
"I like art [because] I use it to express my feelings. I think it's a good way to relieve my stress. It helps me to clear my thoughts," Wang said. 
She is currently enrolled in Advanced Placement (AP) art and mostly does painting and drawing. Prior to high school, she did not take any art classes and mostly practiced on her own. 
"I do [all] kinds of painting and drawings. But I think one of my favorite ones is watercolor and acrylic…I think watercolor is really predictable and you can't really predict what is gonna happen after you put the colors on the paper. [Especially] watercolor is super interesting [because] it changes what direction the paint goes, so it is…fun and challenging. That's why I like it," Wang said. 
Though she is not sure what she plans to do with her degree in fine arts following college, Wang is excited to have it be a major part of her life for the next four years.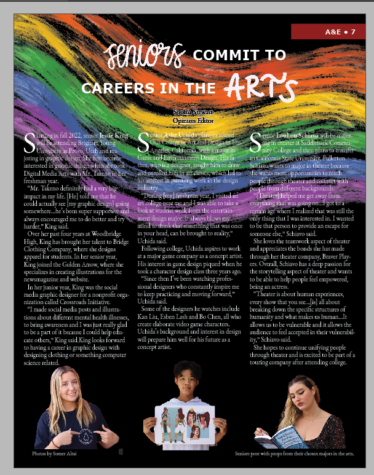 About the Contributors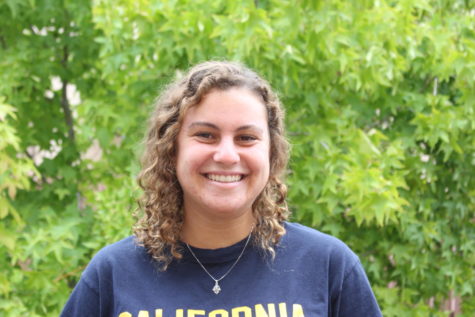 Sophia Stewart, Opinion Editor
Hi Warriors! This is my third year as a part of Golden Arrow and I am so excited to be an Opinion Editor and writer this year. I can't wait to write meaningful...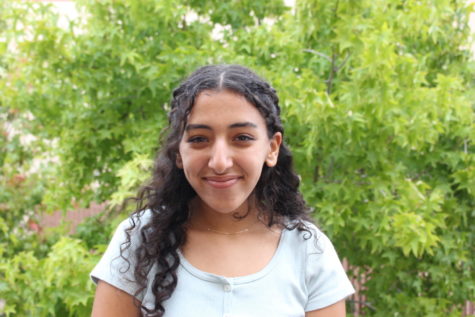 Somer Alrai, Sports Editor
Hello Warriors! My name is Somer Alrai and I am so excited to be serving as this years Sports Editor! This is my third year with the Golden Arrow and I...