Golden Arrow Alumni Look Back At Their Golden Years
Golden Arrow alumni look back to their high school experience and share words of wisdom
From the class of 2020, Woodbridge High alumnus Joel Whitson was part of the Golden Arrow community, serving in his last year of high school as the Sports Editor and staff writer.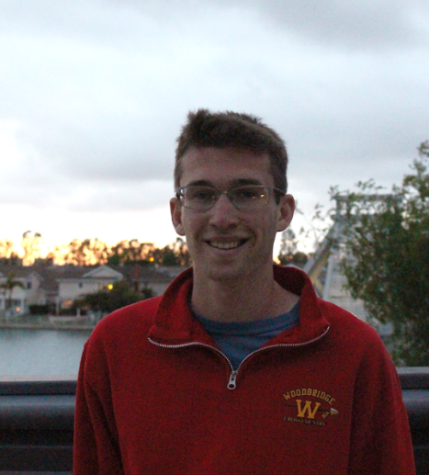 Whitson shares his appreciation for the opportunity to grow closer to the community. Towards the end of each issue, the Golden Arrow celebrates the success of a new completed product that not only the Golden Arrow community can enjoy, but also the school community as a whole. These are the moments that Whitson misses the most.
As both writer and Sports Editor, Whitson had the opportunity to show off both his layouts and his writing skills. As a writer, Whitson enjoyed sharing his opinions about different topics by writing for the Opinion Section. As the Sports Editor, his most memorable memory was watching the growth of those who worked under his section, which allowed Whitson to gain useful leadership skills that he now uses in his daily life. Whitson is now a coach for the track and field team as well as the cross country team, demonstrating the leadership skills he gained from the Golden Arrow.
Not only was the growth of writers that wrote for the Sports Section his favorite aspect about being an editor, but also the satisfaction of completing the layout for his section each issue.
"It was really satisfying to have [the layout] finished and then have it in print for distribution day. It was really nice," Whitson said.
Whitson's biggest piece of advice for high schoolers is to take advantage of their time in high school, as it is a time to explore and make important steps towards the future.
"The biggest piece of advice for high schoolers is don't waste your time at school. Don't take it for granted. It goes fast, four years at high school goes fast. Don't take it for granted and enjoy this time. It definitely makes the high school experience a lot better when you're involved," Whitson said.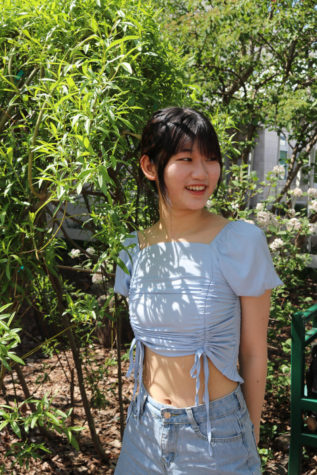 Like Whitson, alumna Mandy Yang still keeps in touch with the Golden Arrow journalists.
From the class of 2021, Yang served in many noticeable positions in the Golden Arrow, throughout her four years in the journalism program such as a staff writer, Copy and Features Editor and in her last year of high school, one of the Editors-in-Chief.
From all of these positions, Yang acquired life-long experiences that have helped her in her life after high school and even in college.
"My biggest takeaway was definitely the trouble-shooting and problem-solving skills. As for life lessons, I'd say it's probably how to work with others well," Yang said. "Golden Arrow has helped me with time management as well as my ability to socialize in a more formal work setting."
Yang is currently attending Carnegie Mellon University in Pittsburgh, and is pursuing a business major. Although uncertain about life after college, Yang looks ahead into the future with optimism.
Yang encourages all upcoming grade levels to join the Golden Arrow and to challenge themselves to explore their creative side.
"Definitely check out the Golden Arrow. It's an amazing learning ground and can teach you a lot of valuable life lessons… It's really difficult to have an accurate gauge of what you want to do in five years, much less the rest of your lives, at seventeen, eighteen. Be open to learning and experiencing new things; life is full of ups and downs, so everything will work out in the end," Yang said.
As this school year comes to an end, our Golden Arrow seniors continue to make memories with their communities so they can later look back and remember the old good days.
About the Contributors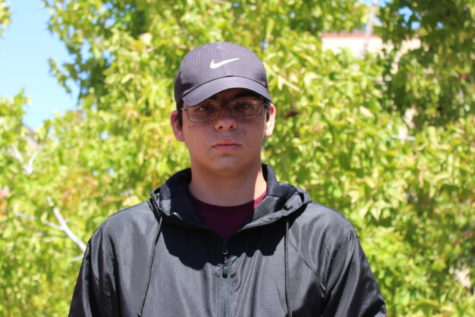 Alberto Neira, News Editor
What's good Warriors! I'm Alberto Neira, and I'm proud to say I'm your News Editor and a writer this year. I've been in the Golden Arrow for four years...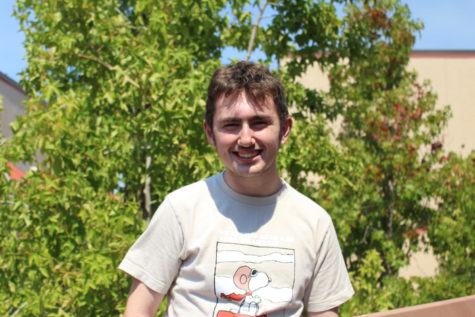 Brandon Foschetti, Photographer
Hello Warriors! My name is Brandon Foschetti and I am a photographer for the 2022-23 school year! I have loved photography ever since I was a little kid,...