The Events Celebrating the Class of 2022
For seniors, end-of-year activities are key to turning the page into the next portion of their life
For Principal Christopher Krebs, free graduation tickets are a priority. This is why despite offers to move to a bigger venue, Woodbridge High graduation remains at Irvine High, the only free venue in the city.
"I grew up in an area that was a low-income area and if we would have had to limit tickets or charge at my own graduation, then I wouldn't have had a lot of family at the event, so when I became principal and we opened the stadium, there was a lot of talk about moving to University High or changing the venues. We made a decision that this is a time for families to celebrate and students to be with all of the people they want. That's why we've kept it at Irvine Stadium and kept it free," Krebs said.
Graduation this year also serves as a celebration for the school's first time having a traditional graduation since the 2018-2019 class.
"Over the last two years, if you ask me what's the hardest thing I've had to go through, it was the decision to cancel graduation [in 2020]. As we go into this year, there are no limitations on what we're doing," Krebs said.
Krebs' own upbringing does not only have an impact on the prices but also on the importance of the venue.
"There's such a wonderful 'Southern California' feel to being there [with] the sun and the palm trees and it just feels like a fun Southern California event. It reminds me how lucky we are to live where we are, and [to] have access to the facilities that we have," Krebs said.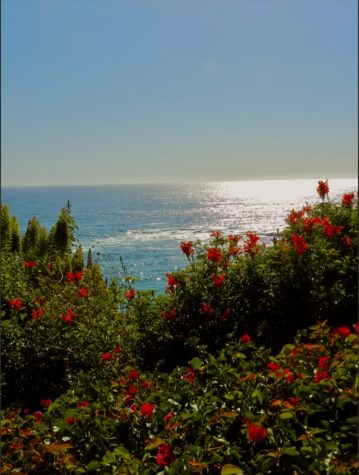 The celebrations leading up to graduation start happening way before the final weeks of school though, such as the annual Lip Dub uniting the school through one large music video.
ASB adviser Brendan McCabe helped students through the whole planning process.
"I worked with Daniel Hwang, our clubs commissioners, and he worked really closely with Warrior TV (WTV) to find a date that would work with the WTV schedule, our homeroom schedule, a day that wasn't raining and also not in the middle of AP testing, Clash of the Classes or a lot of other events. [We also had] to push through the Covid-19 craziness of January and not knowing what the lip dub would look like," McCabe said.
Following months of careful planning and communication with the administration, facilities and students, the Lip Dub occurred on March 18. McCabe emphasizes the importance of these events for staff and students alike.
"A lot of students talk about how they want Woodbridge to be more than class and more than academics, and those events are the culmination of those desires really coming to fruition, and it's because people want to take pride in where they go to school and the cool things that they get to do. Woodbridge is unique in doing those events the way that they do them," McCabe said.
Other than the lip dub, some senior-only activities occur the week leading up to graduation, including senior gifts, barbeque and breakfast. Senior class vice president Katie Park is in charge of planning these events this year.
"I've never done any type of planning like this, so it's a lot of work, honestly. I reached out to the janitors, Mr. Krebs and the vice principals, just to get their approval on things. It's a lot of things going on at once, but I just really want to make sure that we're getting to the end and I just hope that through these events, we can get the senior spirit back up," Park said.
Park's inspiration actually began four years ago.
"[I remember] seeing those seniors having all of these activities and they seemed really fun, so obviously I want to experience that, and we've all had a really hard four years, and so using these activities as a celebration of what we've been able to accomplish is really nice," Park said.