Golden Arrow's 2022 NFL Record Predictions and Rankings For What Will be an Ambitious Season: NFC
Golden Arrow makes record predictions for the National Football Conference of the National Football League. Highlights include Dallas looking to bounce back to winning ways and Tampa Bay seeking dominance
      1. Tampa Bay Buccaneers: 13-4
The Buccaneers are ranked first mainly because of Tom Brady. The 44-year-old superstar is back on the team after putting up an impressive 5,316 yards last season, and with an astounding receiving core, the Buccaneers look unstoppable. The star-studded receivers are all under 30, Mike Evans (age 29), Russell Gage (age 26), Scotty Miller (age 25), and Breshad Perriman (age 29), making a good case for the longevity and effectiveness they can play with. Also, Mike Evans currently holds the record for most consecutive seasons with 1,000 receiving yards. Tampa Bay also gets the ball out fast and down the field in a hurry, averaging just two minutes and six plays per drive. Additionally, the Buccaneers recently signed two-time pro bowler Julio Jones after 10 seasons with the Atlanta Falcons and one year with the Titans. Jones has averaged more than 500 yards in every season since he came into the league, and as one of the most physical wide receivers in the league, he can help this Buccaneers team win their third Super Bowl after a fantastic win in 2021.
      2. Los Angeles Rams: 12-5
The LA Rams are coming fresh off an amazing Super Bowl win, taking down the Cincinnati Bengals in a thrilling fourth quarter. Aaron Donald is back for one more season, and their star defensive tackle proves to be a nightmare for quarterbacks averaging 0.8 sacks a game last year and finishing with 12.5 total sacks in the 2021-22 season. The team gave up 5,863 yards in their last season while finishing with a remarkable 6,325 yards themselves. The Rams are efficient on both sides of the ball, and led by star quarterback Matthew Stafford and Super Bowl MVP wide receiver Cooper Kupp, the possibility of a two-peat is not out of the question. According to Sporting News, "Kupp was magnificent in 2021, averaging 114.5 receiving yards per game while tallying 145 receptions for 1,947 yards and 16 touchdowns — all NFL highs, making him the first player to achieve the receiving triple crown since 2005." Outside of team performance, the electricity this team's fans show every game at the newly-opened $5 Billion SoFi Stadium pumps this team up, and it might be hard for away teams to win in Los Angeles this season.
      3. San Francisco 49ers: 12-5
San Francisco have been constantly undervalued, and last season their odds to make the Super Bowl were at +1300. Even though the 49ers did not go to the Super Bowl, they went to the NFC Conference Championship, beating out the 13-win Packers and 12-win Dallas Cowboys and shocking the world. The Niners have replaced their quarterback of last year, Jimmy Garoppolo, with a much younger and athletic (though unproven) quarterback in Trey Lance. Their stinging defense is back for the 2022 season after ranking third in yards allowed and fourth in average yards given up each drive. Deebo Samuel is coming off an astounding year, gathering 1405 yards and 51 touchdowns, the most he has averaged since he joined the team. Kyle Shanahan has proved that he is a formidable coach, making the playoffs for three years since he took over the reins in 2017. The 49ers have the history and capability to hoist the Vince Lombardi trophy when it's all said and done.
      4. Green Bay Packers: 11-6
Green Bay's offense has declined slightly after losing five-time Pro Bowler and 2020 NFL receiving touchdown leader Davante Adams, but this team should continue to inspire under quarterback Aaron Rodgers. Rodgers threw for 4115 yards and had 37 touchdowns with just four interceptions last season. A magician with the football, his 70% completion rate combined with his new-age wide receivers such as Randall Cobb, Allen Lazard, and Sammy Watkins Jr. makes this team very appealing. Defensively, Green Bay has lockdown cornerbacks in Jaire Alexander and Eric Stokes while having strong defensive and offensive lineman in the form of Kenny Clark and veteran David Bakhtiari. Additionally, the Packers running game has been taken to another level this year. AJ Dillon and Aaron Jones both averaged around 800 yards last season, with Dillon becoming the rushing yards leader with an amazing 803 yards. These two combined with the incredible skill of Aaron Rodgers and the young-gun wide receivers could allow Green Bay to finally conquer the postseason.
      5. Dallas Cowboys: 11-6
The Cowboys suffered a tough loss in the NFC Wild Card game last season, and a lot of questions were raised about how well the team can perform in intense situations. The good news is their star running back, Ezekiel Elliott, has performed well in training camp and will be joining the team this year after dealing with injuries in the previous season. Elliott has racked up 7,438 yards and 56 touchdowns over his 7-year career, and his physicality and speed will be a problem for opposing defenses. Other than that, star quarterback Dak Prescott will excite fans once again with his amazing accuracy at a 68.8% completion rate and ability to get free in the pocket. However, the most exciting part of the Cowboys offense may be their wide receivers. CeeDee Lamb is coming off a 1,000+ yard season, averaging 14 yards per catch. Noah Brown has re-signed with the team on an $850,000 deal, and it is certain that he will get a bigger role after the departure of all-star Amari Cooper. The amazing offense combined with veteran defensive players like Micah Parsons, Leighton Vander Esch, Trevon Diggs, and Demarcus Lawrence proves that the Cowboys are once again in the Super Bowl conversation. 
      6. Arizona Cardinals: 10-7
The Kyler Murray-led Arizona Cardinals were one of the hottest offensive teams last year, and they look to make that campaign once again. Murray had a highly efficient 70% completion rate and threw for 3,787 yards (14th in NFL). A big part of the Arizona offense was running back James Conner, who led the Cardinals in rushing yards, racking up 752 on the ground. On the defensive end, J.J. Watt is a nightmare for quarterbacks. Out of 10 seasons, he has more than 15 sacks in half of them. Additionally, Arizona went out and signed veterans like tight end Zach Ertz and wide receiver A.J. Green. The Cardinals are very well-rounded, and with a fast quarterback like Kyler Murray, Arizona can be efficient on both sides of the ball. Expect them to make some noise this season.
      7. Philadelphia Eagles: 10-7
"Fly Eagles Fly" is in full effect as Philadelphia's young team looks to shake up the league this season. The Eagles' receiving yards leader last season, Devonta Smith, is back for his second year after already showing flashes of greatness. Quarterback Jalen Hurts had a fantastic 3,000+ yard season last year, and his agility and passing accuracy could lead to another amazing season. The newest Eagle, wide receiver A.J. Brown, has torn up the NFL since he was drafted by the Tennessee Titans in 2019. He has had consistent 850+ receive-yard seasons and caught 60% of his passes last year. Another exciting player for Philadelphia is the defensive tackle they drafted with the 13th pick, rookie Jordan Davis. The 335-pound tackle recorded 32 tackles in just 41 games played at the University of Georgia, and has a 40 time of 4.78, which is impressive at his size. With a veteran center in Jason Kelce, this team has a promising combination of young and veteran players to be efficient. According to the Los Angeles Times, "So much of this depends on the development of quarterback Jalen Hurts, but he has a lot of weapons and this team has made major strides on defense." The Eagles might be considered a sleeper this year, but they definitely have what it takes to be great.
      8. Minnesota Vikings: 8-9
While Minnesota may be ranked lower than most expect, they still have great talent that will always put them in the discussion for Super Bowl-caliber teams. Quarterback Kirk Cousins is coming off a 4,221-yard season, ranking in the top 10 across all the quarterbacks in the league. As for their game on the ground, running back Dalvin Cook racked up 1,159 yards rushing, ranking 5th in the NFL last season. The celebration king Justin Jefferson is one of the fastest and most athletic wide receivers in the history of football. Jefferson was 4th last year in the NFL for receiving yards, gathering 1,616 yards and he ranked second in 20+ yard catches in 2021, showing his true excellence in the wide receiver position. With talented players like wide receiver Adam Thielien and veteran safety Harrison Smith, Minnesota is shaping up to be a formidable team this year. However, due to a lacking defense and not enough lineman help, the Vikings still have a ways to go for the Super Bowl.
      9. New Orleans Saints: 7-10
After Drew Brees' retirement, the New Orleans Saints have some quarterback issues. Jameis Winston has large shoes to fill, but after throwing for 1,000+ yards last season he seems to have comfort with the football in his hands. The New Orleans offense will heavily rely on star running back Alvin Kamara, coming off a 900 yards rushing yard season. The Saints have also recently signed defensive lockdown safety Tyrann Mathieu from the Kansas City Chiefs, who had 76 total tackles last season, With 60 of them being solo tackles, proving his excellence on players with the ball. The secondary defense and the offensive firepower both on the ground and through the air makes this a team that can be very exciting this season, but they need to overcome their defensive and offensive lineman struggles to win any games.
      10. Washington Commanders: 6-11
Carson Wentz will don the red and white for the Commanders this season, and it is sure to give the young players on the team a boost. Wentz was signed to the Commanders after one year with the Indianapolis Colts. He threw for 3,563 yards and 27 touchdowns, all while having a 62.3% completion rate. With two young wide receivers in Terry McLaurin and Dax Milne, the Commanders have the perfect air game to assist Wentz' throwing ability. If the pass gets taken away, Washington has a speedy running back, Antonio Gibson, that ran for 1,037 yards a year ago. Washington has some defensive problems — often not being able to get off the field on third down. Not to mention the blown coverages in the secondary leading to touchdowns. As far as their season goes, they need to find ways to be successful on both sides of the ball.
       11. Carolina Panthers: 6-11
Oklahoma product Baker Mayfield has had excellent years at quarterback, and after departing from the Cleveland Browns he has a chip on his shoulder. Mayfield threw for 3,000 yards every single season since he got drafted in 2018. While he does struggle with interceptions, the quarterback's ability to rush down the field regularly and turn momentum towards himself on the field is exceptional. 26 year old running back Christian McCaffrey was in the discussion for MVP a couple years ago, rushing for 1,387 yards. Injuries have always been a problem for him, but he is expected to come back fully this season. The Panthers' young defense consists of hidden gems in linebackers Shaq Thompson and Frankie Luvu, who are coming off a combined 150 tackle season last year. Look for Carolina's defensive players to get stops and for their offense to persevere their way down the field for points. With a struggling quarterback and good wide receivers, Carolina has a lot of work to do this season.
      12. New York Giants: 5-12
A young Daniel Jones looks to prove doubters wrong this year. Not a very athletic quarterback, Jones did throw for 2,500 yards last season. However, he did get sacked 22 times and lost 160 yards because of it, mostly because of his problems getting out of the pocket. Kenny Golladay had 521 yards receiving, and his counterpart Kadarius Toney had 420. The Giants lack efficiency, and it looks like they are in for another rough season. Offensive struggles down the field and many defensive exploits for opposing offenses makes New York a struggling team that cannot get points. It might be a very rough season for Giants fans.
      13. Detroit Lions: 5-12
The Lions only won three out of 16 games last season, but they fought hard. Seven of those games were decided by one score, including a heartbreaking game-winning field goal by the Baltimore Ravens. After receiving quarterback Jared Goff from the Rams in the trade for Matthew Stafford two seasons ago, the Lions believe that they can have a good season now that they have their training wheels off. Goff threw for 3,245 yards last year with Detroit, completing near 70% of his passes. Amon-Ra St. Brown led the team with 912 receiving yards last season, and D'Andre Swift did a satisfying job at running back with 617 rushing yards. According to Bleacher Report, "This offseason, the Lions added explosive wide receivers in DJ Chark and rookie first-rounder Jameson Williams. Both players suffered injuries last year, but assuming they get back to 100 percent, quarterback Jared Goff should connect with them for big plays on the perimeter."  Despite their efforts, Detroit fans will likely have to wait a few more seasons before their team has a shot at the superbowl again.
     14. Chicago Bears: 5-12
In his second season, Justin Fields has a lot to prove. Fields threw for 1,870 yards last season and averaged seven yards per play. Running back David Montgomery rushed for 849 yards and seven touchdowns, and fumbled just one time. Wide receiver Darnell Mooney had 1,055 yards receiving, and his counterpart Cole Kmet had 612 yards. Linebacker Roquan Smith had 163 total tackles, out of which 95 were solo. Chicago just doesn't have a veteran presence on their team, and Justin Fields might not have enough to carry the team down the field for points. Chicago struggles on offense and has a tough time stopping the run, exploiting their gameplan on both sides. However, the Chicago Bears might home advantage in almost every stadium, as their fans often travel and cheer their team on. However, the Bears are going to need much more than fans if they want to be successful this season.
     15. Seattle Seahawks: 4-13
Tied for the last spot in the NFC last season, the Seahawks endured a big loss this offseason in the form of Russle Wilson. Trading Wilson to the Broncos after he requested a trade, the Seahawks have made the decision to start career backup Geno Smith over the struggling Drew Lock. Geno has much more experience and has shown flashes of greatness in the limited time he has recieved.. "Geno just knows our stuff and he does really really well and he understands it and he can manage everything that we're doing, and he's good with the football," head coach Pete Carroll said. "He'll give us the best chance to be playing great football right off the bat." The good news is that wide receivers Tyler Lockett and DK Metcalf are returning to Seattle this year after each having over 900 receiving yards last season. A lot has to go right for the Seahawks this year, but if they can play their cards right they may have a shot to upset some big teams. However, it is most likely for the Seahawks to spend this year rebuilding and focusing their efforts on future seasons. 
      16. Atlanta Falcons: 4-13
Falcons fans have a lot to worry about, as Atlanta's struggles only worsened after quarterback Matt Ryan left for the Indianapolis Colts. 28-year-old Marcus Mariota will get the start this year after spending the past three years as a backup for the Raiders and Falcons. His receivers, Drake London and Jared Bernhardt, have a lot to prove as young rookies. The upside is that London recorded 160 receptions for 2,153 yards in his three year career at the University of Southern California. Atlanta fans already have some haunting memories from games the past few seasons, as they lost their 28-3 lead in the fourth quarter of Super Bowl L1 to the Patriots. Their season likely won't get any better. Expect the Falcons to struggle this season.
Enjoyed this story? Check out Golden Arrow's AFC predictions and rankings: https://whsgoldenarrow.com/10162/sports/golden-arrows-2022-nfl-record-predictions-and-rankings-for-an-ambitious-season-afc/
About the Contributors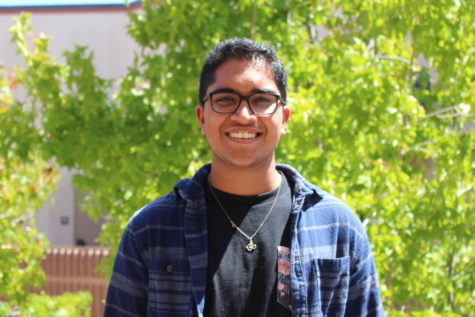 Arnav Rege, Copy Editor
Hey Warriors! I'm Arnav Rege and I am very excited to be your Copy Editor and Writer for the Golden Arrow this year. This is my second year on Golden Arrow,...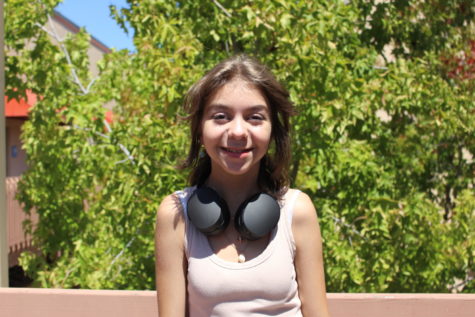 Sidra Daker, Illustrator
Hey Warriors! I'm Sidra Daker - a staff member in the Golden Arrow's illustration team for the 2022-23 school year! I'm so excited to be able to use my...