Golden Arrow's 2022 NFL Record Predictions and Rankings for an Ambitious Season: AFC
The Golden Arrow anticipates a tightly packed field of contenders as this National Football League season begins. Highlights include: Baltimore looks to make the final push towards contention, Denver hopes to take over with Russell Wilson at the helm
It's the beginning of the 2022 NFL season, and the league is full of intrigue. From powerhouse teams looking to take the final step towards a championship, to the bottom feeders looking for a breakout year, this season should prove to be a wild ride. Without further ado, here are the Golden Arrow' record predictions and power rankings for all 32 NFL teams, broken up by the two conferences: The American Football Conference (AFC) and National Football Conference (NFC).
      1. Buffalo Bills 
Record Prediction: (14-3)
After a heartbreaking end to last season, Buffalo is poised to make that last step in their quest for an elusive super bowl. Quarterback Josh Allen may arguably be the best in the league after finishing top 10 in both passing yards (4,407) and touchdowns (36). His favorite target, Stefon Diggs, who was thrown to 158 times last season, should still be in full force after putting up his fourth consecutive 1,000 receiving yard season. The team also made noise in the offseason by signing veteran edge rusher Von Miller to a huge deal. Miller, who is coming off a super bowl victory with the Rams, brings championship experience to a defense that was already a top 10 unit in the league, adding to the overall potency of this team.
      2. Kansas City Chiefs 
Record Prediction: (13-4)
The Chiefs have enjoyed consistent success in the past few years, and despite suffering some key losses, the core team that won the Super Bowl in 2019 is still there, aided by some new stars. While fan favorite wide receiver Tyreek Hill is now on the Dolphins, quarterback Patrick Mahomes is of course still there, coming off yet another season at the top of the passing leaderboard, showing no signs of slowing down. Tight end Travis Kelce remains a part of the offense after posting nine receiving touchdowns, tied for the most in the league at his position, contributing to a passing offense that had 500 more passing yards than all of their opponents combined. While the defense was a weaker point to start last season, they grew stronger as the year progressed, headlined by defensive lineman Chris Jones, who recorded an impressive 10 sacks. Overall, there is no reason to think the Chiefs shouldn't be at the top of the league yet again this season.
      3. Cincinnati Bengals 
Record Prediction: (12-5)
After coming up just short in the Super Bowl against the Rams, you've got to believe the Bengals are out for revenge. As USA Today writer Nate Davis points out, "​​The last time a team returned to the Super Bowl the year after losing it? New England in 2018, and the Pats won." It's safe to say the Bengals definitely have a shot. Quarterback Joe Burrow seems to be coming into his own after leading the NFL in completion percentage (70%) and finishing sixth in passing yards (4,611). His favorite target Ja'Marr Chase won offensive rookie of the year and placed 3rd in receiving touchdowns (13). Throw in running back Joe Mixon (3rd in rushing yards) and a solid defense, and the Bengals could very well find themselves back in the super bowl. 
      4. Los Angeles Chargers
Record Prediction: (11-6)
The Chargers made some big moves this offseason, and are looking like they might be on the verge of a breakout season after missing the playoffs last year. The offense is relatively unchanged but still loaded. Quarterback Justin Herbert is one of the best young talents in the league after being only one of two players to post over 5,000 yards passing last season. Running back Austin Ekeler and wide receiver Keenan Allen are seemingly this unit's biggest weapons after combining for 26 total touchdowns last season. The defense may be the best in the league after trading for Khalil Mack from the Chicago Bears (six sacks in seven games) and picking up cornerback JC Jackson from Free Agency (AFC best eight interceptions). 
      5. Baltimore Ravens 
Record Prediction: (11-6)
The Ravens are an intriguing team. They haven't had deep playoff runs in a while, and yet they always seem right on the cusp of a breakout year. Quarterback Lamar Jackson has never quite been as good as his 2019 MVP season, but if he reverts back to that form, Baltimore is deadly. Tight end Mark Andrews tallied 1,361 receiving yards last season, fifth in the league, and cornerback Marlon Humphrey is the face of the defense. While these guys bring excitement, it's still unclear whether the Ravens can overcome weaknesses in other areas, especially defensively, to find playoff success. As Scott Kacsmar writes for Book Makers Review, "The Ravens were poor at creating splash plays on defense last season, finishing with just 34 sacks and 15 takeaways despite having a 17th game. Baltimore has played 26 seasons, and 2021 is only the third time the defense had fewer than 20 takeaways." That being said, Baltimore still shouldn't be slept on.
      6. Tennessee Titans 
Record Prediction: (10-7)
After a string of disappointing playoff losses, the Titans are hoping this is the year they can make that last push towards a super bowl. Standout running back Derrick Henry missed most of last year with an injury, but if he returns to full form, Tennessee's chances improve greatly. Safety Kevin Byard (5 interceptions) and defensive lineman Jeffery Simmons are the anchors of the defense. However, the guy with clearly the most to prove is quarterback Ryan Tannehill. After some subpar performances in key games the past few years, he needs to show that he can be the franchise quarterback for this team before they start shopping for his replacement. 
      7. Indianapolis Colts 
Record Prediction: (10-7)
While the Colts missed the playoffs last season, there is excitement surrounding the team this year and aspirations for a deep playoff run. Veteran quarterback and 2016 MVP Matt Ryan joins the team, and can hopefully put up some solid seasons before his inevitable retirement. Running back Jonathan Taylor is the star of the offense, coming off a season where he led the league in rushing yards (1,811) and was arguably the most dominant running back in the sport. The defense has some question marks, however. They added veteran cornerback Stephon Gilmore, but he has never quite produced at the rate he did in 2019 when he won Defensive Player of the Year. Intangibles like this may be the difference in whether or not this team succeeds.
      8. Denver Broncos 
Record Prediction: (9-8)
After yet another mediocre Broncos season, Denver finally added intrigue by obtaining quarterback Russell Wilson via a trade with the Seattle Seahawks. Wilson has consistently been a top-tier quarterback in the NFL, and while he missed the majority of last season to an injury, if he gets back to form the Broncos could very well outperform this prediction. They have some talent defensively in the form of All-Pro safety Justin Simmons and up-and-coming young cornerback Patrick Surtain II. The potential problem is the supporting cast surrounding Wilson. While many are young and have room to develop, you have to wonder if the growing pains will be too much to make Denver competitive. 
      9. Las Vegas Raiders 
Record Prediction: (9-8)
The Raiders are coming off of an odd year. Multiple controversies and tragic circumstances surrounding members of the team perhaps tainted a solid season that yielded a playoff appearance, albeit a brief one. However, if the Raiders put last season behind them, they can continue to be competitive. Quarterback Derek Carr continued to put up great numbers, finishing 5th in passing yards (4,804), and defensive end Maxx Crosby had a career-high eight sacks as well as a pro bowl appearance. Tight end Darren Waller missed the last half of the season with an injury, but he returns alongside new acquisition Davante Adams. Adams, who was traded from the Packers this offseason, is arguably the best receiver in the NFL, finishing top three in receiving yards (1,553) last season. Despite all of this talent, keep in mind that the Raiders are in what most consider to be the toughest division in football, and having to play the Chiefs, Chargers, and Broncos twice this season could take a toll on their record. 
      10.
Miami Dolphins 
Record Prediction: (8-9)
The Dolphin's success this year likely hinges on the production of quarterback Tua Tagovailoa. Since being drafted 5th in 2020, Tagovailoa has been underwhelming as a starter and might have to improve if Miami is going anywhere. There is excitement surrounding this team after trading for the Chief's star wide receiver Tyreek Hill and signing offensive lineman Terron Armstead. Hill racked up 1,239 yards receiving last season, but the question remains as to whether his quarterback can get him the ball consistently. The defense was surprisingly strong last season, with impressive production from then-rookie safety Jevon Holland, and proven stars like cornerback Xavien Howard (who will miss the beginning of the season due to injury). This unit will have to step up to give its team a shot. 
      11.
New England Patriots 
Record Prediction: (7-10)
The Patriots took a 2021 campaign full of uncertainty and turned it into a surprise playoff berth, which was cut abruptly short by the Buffalo Bills. Young quarterback Mac Jones is likely most to thank for this production. Last season, Jones led all rookies in passing yards (3,801) and touchdowns (22), all while working with a good but mostly unproven wide receiver group. While Jones's performance was impressive considering his supporting cast, you have to wonder whether that will prove to be a problem this year, as the team still struggles to find proven talent in the receiving game. The running game was deadly last year, as running back duo Damien Harris and Rhamondre Stevenson combined for an impressive 1,535 yards and 20 touchdowns. They should play a big role in this offense yet again. While these aspects are promising, it's hard to say the Pats are going to have a repeat of last year, especially after losing the defensive talent of JC Jackson to the Chargers, and with the AFC being as tough as it is.  
      12. Pittsburgh Steelers 
Record Prediction: (7-10)
It's time for the Steelers to look to the future. After the retirement of longtime quarterback Ben Roethlisberger, the Steelers picked up rookie Kenny Pickett this year to hopefully start a new era. While it is yet to be determined how soon Pickett will start with the addition of Mitch Trubisky, the situation at quarterback is going to play a huge role in how  this season goes for them. There are some weapons on offense, most notably running back Najee Harris, who tallied 1200 rushing yards last season (top 5 in the league), but the question marks surrounding the quarterback position may likely be too great to make the Steelers competitive. If Pittsburgh wants a good shot, they will likely have to rely on their defense, led by edge rusher TJ Watt. Watt, who is coming off of a historic season where he tied the NFL single-season sack record (22.5), is joined by other veteran presences such as defensive lineman Cameron Heyward (10 sacks) and safety Minkah Fitzpatrick (team-best 84 tackles) who will play a big part of trying to keep the Steelers in the playoff mix.
      13.
Cleveland Browns 
Record Prediction: (7-10)
The Browns have had an odd offseason. They made headlines after making a huge trade for Quarterback Deshaun Watson, which is looking like perhaps more of a burden than a gift as the controversy surrounding Watson intensifies. In any case, the team will be without Watson until week 13 of the season as he serves a suspension related to numerous accusations of sexual misconduct. While he is gone, the Browns will have to rely on their other stars. Star running back Nick Chubb (2nd in NFL last season with 1,259 rushing yards) can help keep their offense in games, and while the team added veteran wide receiver Amari Cooper in the offseason, it is questionable how he will fare without a top tier quarterback to get him the ball. Defensive lineman Myles Garrett is the leader of the defense and should continue to disrupt after a 16-sack season last year (3rd in the league). The real question is: even if Watson returns to form, will it already be too late for the Browns' season?
      14. New York Jets 
Record Prediction: (6-11)
While there is finally excitement around the Jets for the first time in years, history has told us to be wary of putting faith in them. There is serious young talent: the Jets had three first-round picks last year and used them to add promising young prospects Ahmad "Sauce" Gardner (cornerback), Garrett Wilson (wide receiver), and Jermaine Johnson (pass rusher). Quarterback Zach Wilson is also entering his second year, but must improve from an underwhelming rookie season. Overall, there is very little proven talent on this lineup, but the key for the Jets this year is to develop the young core of this team and hopefully look ahead to the next few seasons. As Antwan Staley of New York Daily News writes, "​​Right now, it seems the Jets are a year away from contending in a loaded AFC. But [Head coach Robert Saleh] and general manager Joe Douglas appear to have the team headed in the right direction."
      15. Jacksonville Jaguars 
Record Prediction: (5-12)
The Jaguars are coming off two consecutive years of being at the bottom of the NFL. There is promise with this team, especially with their young prospects, but unlike the Jets, success seems even further away. The performance of this team will likely hinge on the production of quarterback Trevor Lawrence. The first pick in last year's draft, Lawrence showed flashes in his rookie season but needs to improve on his decision-making as he tied for the league lead in interceptions thrown (17). With a new coaching staff in town, Lawrence could see significant development in his second year. Rookie linebacker Travon Walker is also a considerable wild card. The Jaguars raised eyebrows when they selected him with the number one pick in this past draft, relying on his potential upside over the proven talent of other prospects. He's a gamble the Jaguars need to pay off. On the bright side, there are some proven veterans on the squad. Running back James Robinson is always a contributor, leading the team with 767 rushing yards last season, and edge rusher Josh Allen is a veteran leader on this defense (7.5 sacks in 16 games last season). The Jaguars could be contenders in years to come, but this season should just be another one of rebuilding. 
      16. Houston Texans 
Record prediction: (3-14)
Texans fans are probably nostalgic of the days when Houston was a team opponents feared. The core of that team has been torn apart and dispersed, leaving behind only a shadow of the team's former self. First, the positives. The team added cornerback Derek Stingley Jr. with the 3rd pick in this past draft, a player with lots of upside and a possible cornerstone of the franchise in the future. The team still has wide receiver Brandin Cooks, a talented player who just recorded his 6th consecutive season with 1,000 yards receiving, serving as a proven weapon for this offense. Everywhere else is uncertain. There is hope that young quarterback Davis Mills can develop into a long-term option for the team, but that's a big question mark. Mills was decent last season after being suddenly thrown into the starter role, but there is uncertainty as to whether he's hit his ceiling or not. As for the rest of the team, you'd be hard-pressed to find a confident starter at most positions. Houston, we have a BIG problem. But of course, never say never.
Enjoyed this story? Check out Golden Arrow's NFC predications and rankings: https://whsgoldenarrow.com/10153/sports/golden-arrows-2022-nfl-record-predictions-and-rankings-for-what-will-be-an-ambitious-season/
About the Contributors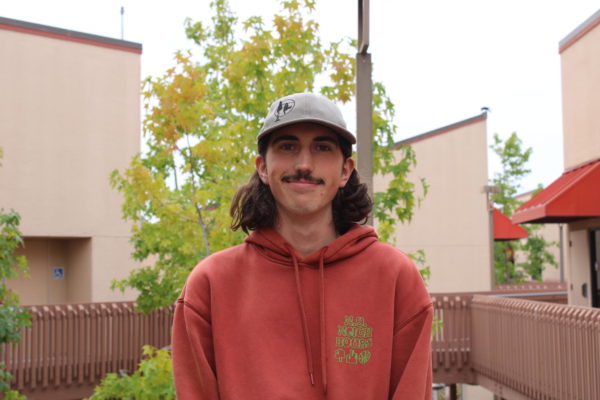 Jackson GIllies, Sports Editor
Hi everyone, I'm Jackson, and this year I'll be Sports Editor for the Golden Arrow! I'm so excited for what will be my third year in the journalism...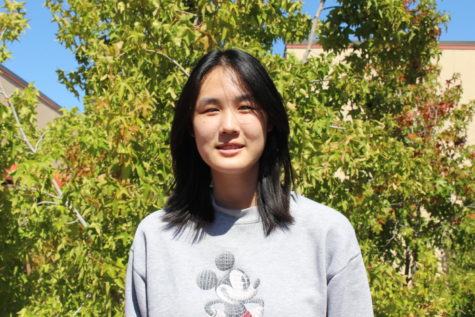 Yejin Song, Illustrator
Hi Warriors! My name is Yejin Song and I'm excited to be joining the Golden Arrow this year as a staff illustrator and photographer. I've always been passionate...