What is gratitude?
Thanksgiving is just around the corner, and as the name implies, the holiday is all about giving thanks for all the good acts that we get on a daily basis. Thanksgiving began centuries ago when the colonists gave thanks for their survival and for a good harvest. So perhaps November is a good time to discuss if our society as a whole, is thankful enough.
The word gratitude comes from the Latin word gratia, which means gratefulness, grace and graciousness. In some ways, gratitude borders all of these meanings. Gratitude is a thankful appreciation for what an individual receives, whether tangible or not.
A study done at the Utah State University Extension shows that grateful people are more likely to help others, work towards and achieve their personal goals. Whereas those who are ungrateful, tend to be less motivated, more negative and less enthusiastic than those who are more appreciative of life.
Webster's Dictionary defines the word "ingratitude" as "Forgetfulness of, or poor return for, kindness received." The word can also be defined as lack of genuine appreciation for helpful or kind acts.
Sadly, in today's stressful and fast-paced world most people find it difficult to have time to show thankfulness. The society has become so technology-based that their priorities have switched from soccer matches to video games, from handwritten letters to emails or even text messages. People tend to be more ignorant towards things that are not quite technology-based.
A national survey on gratitude commissioned by the John Templeton Foundation polled over 2,000 people in the United States, capturing the perspectives on thankfulness, from different ages, ethnic groups, religions and income levels. Surprisingly, gratitude seemed extremely important to respondents— and these numbers suggest that people see themselves as having a lot to be grateful for. Even so, people think about, feel and welcome gratitude more readily than expressing it to others. This may be the reason why participants also felt that gratitude in America is declining.
Ingratitude is an inseparable part of our society today. When asked if they are ungrateful, most people are most likely to deny it. However, this attitude is so well established in our everyday lives that we cannot openly admit, or even realize how ungrateful we can be.
This holiday season, instead of getting into the never ending cycle of always wanting and needing more and being critical of others, we must all try showing a little gratitude. Being thankful makes one a greater person and the world a better place.
About the Contributor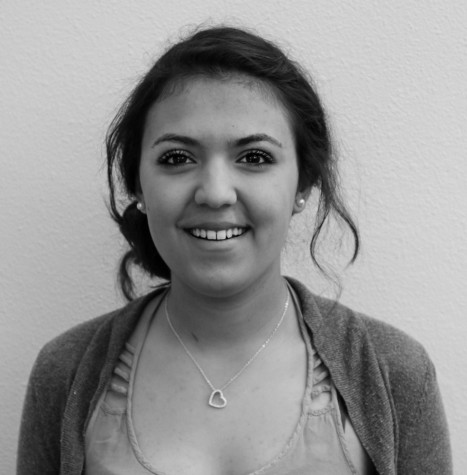 Marian Sahakyan, News Editor
I am Marian, your News Editor for the 2014-2015 school year. This is my second year as a staff member for the Golden Arrow, and honestly, it's been an...