Farewell 2014!
Can someone please explain to me how it is already the middle of December? As we approach the end of the year, I cannot help but think how quickly 2014 has gone by.
Despite the fast pace of the past eleven months, I still feel that 2014 has been one of my proudest and most memorable years thus far, because:
1- I got through junior year alive.
2- I survived college applications.
3- I earned the opportunity to serve as your Golden Arrow editor-in-chief!
To me, 2014 represents the year I had to take on brand new responsibilities. In addition to the feats I just mentioned, I also turned 18 this year, meaning I officially became an adult. I still can't really wrap my head around the fact that I am officially a "grown-up" now, especially considering that I'm still shorter than many freshmen (I'm 5'1").
Although I do not feel a whole lot wiser or more mature than I did last year, I still think I've taken away some valuable lessons from the year—the most important one being to take things one step at a time. For all of you who are nervous about the upcoming year, my advice to you is simply to stay focused on what's at hand instead of worrying about the future.
What seemed to be one of the most daunting years for me actually turned out to be one of the best. Although I'm sad to see 2014 end, I'm also excited for 2015 and all the new memories it will bring!
Sincerely,
Samiha Ali
About the Contributor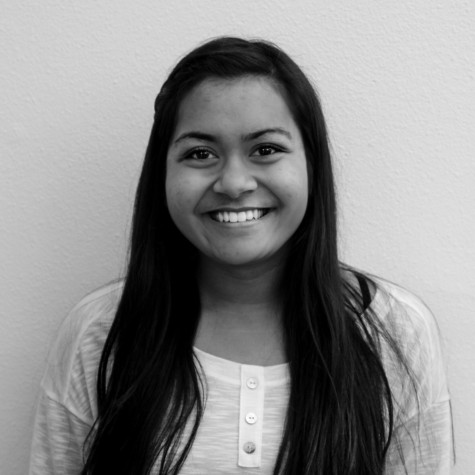 Samiha Ali, Print Editor-in-Chief
Hi there! My name is Samiha, and I am your humble and dedicated 2014-2015 print Editor-in-Chief! I've been on the staff for three years now, and I look...