Beach Litter Causes Beach Bummers
Beach-goers need to realize that beach pollution is happening, otherwise the combined efforts of Orange County community members and Woodbridge students will never be enough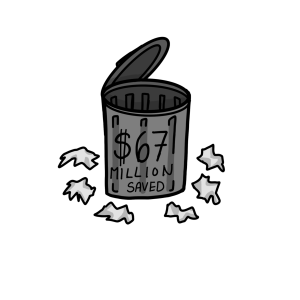 If asked to picture the city of Irvine, most people imagine a safe, beautiful and clean environment, the epitome of the perfect city. Indeed, many residents are content with believing that Irvine is so perfect that it does not have flaws that plague other parts of the world.
That being said, I have bad news for you. Irvine may not be as perfect as we like to believe. For one, the safety and cleanliness of the city certainly does not extend to our beaches.
Especially in SoCal, beaches are a popular hang-out place. Contrasting to what residents may think, however, the image of clean Irvine excludes the situation of our beaches. In fact, the Orange County Health Care Agency announced back in June to avoid Huntington Harbour, Dana Point and San Clemente waters for fear of illnesses caused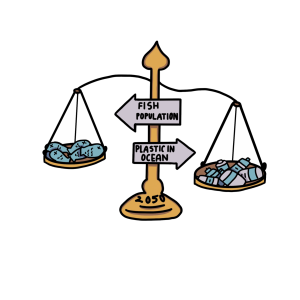 by pollution.
"It's sad how we contribute more to trashing the beaches than we do to maintaining them," junior Andrea Dela Cruz, president of the Beach Clean Up Club, said.
A frequent beach-goer myself, it bothers me that wearing shoes to the edge of the water is a necessary precaution. Broken shards of glass from parties and bottle caps that never made it into the recycling bin are all safety hazards that your foot can find in the sand. But cuts and illnesses from polluted beaches now will be nothing compared to what we will have to deal with in the future, whether it is the cost of cleanups, the birth of new diseases, or the increase of endangered marine species. These are problems that will affect us, as the rising generation, especially.
"You never really notice how much trash there is until you actually take the time to pick it up. Facing big environmental problems like beach pollution can be intimidating, but clubs like Beach Clean Up do a great job of showcasing… how we all have the power to save our beaches," Dela Cruz said.
In addition to student clubs, the CleanUp OC program collected 92,637 pounds of beach litter in the past seven years, as stated by the non-profit Orange County Coastkeeper. Unfortunately, it still does not cover everything. Evidently, 92,637 fewer pounds of trash still leaves our beaches too polluted to swim in and dangerous to walk on.
Although the combined efforts of students and community members aren't enough to reverse the situation, they do leave an important message: the beaches don't need our souvenirs. What they need is for us to realize that beach pollution is becoming a prominent problem that we need to acknowledge and act on.
About the Contributor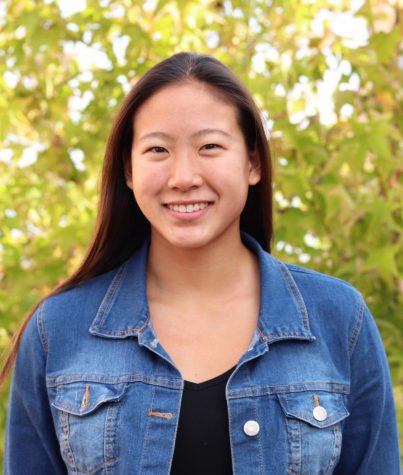 Jamie Yeh, In-Depth Editor
Hey Warriors! I've been in the Golden Arrow for three years now, and I am incredibly excited to be serving as your In-Depth Editor this year. I am also...