Young Founders of Woodbridge High
Students start their own non-profit organizations to provide educational opportunities
Non-Profit Organization: Reason for Debate
Founder: Megan Lu, senior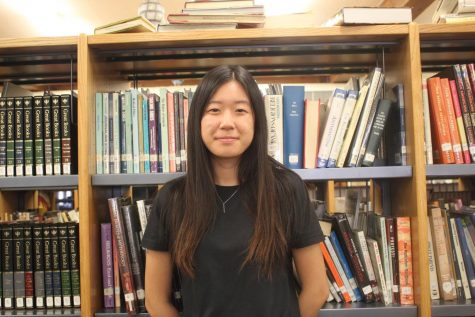 Former debate captains of Woodbridge High, senior Megan Lu and graduate Samuel Shih, have founded a California nonprofit corporation called Reason for Debate to provide debate education for elementary and middle school students in low income areas. 
This organization prepares the younger generations for the future by providing opportunities to grow relevant career skills. These career skills are often widely practiced in debate. 
"Debate requires skills such as researching, reasoning and constructing an argument. These skills are applicable in nearly all fields of career. Therefore, the earlier you are exposed to these skills, the better because you've got more time to develop them" Lu said.
To fulfill their mission statement of educating the younger generations, Lu realized that they needed a team of leaders to cooperate and fulfill this vision. Nearing the end of the school year 2018-2019, the debate captains began to reach out to other debate captains from different high schools in Irvine to recruit them for the organization. Currently, debate captains across Irvine high schools hold different roles and departments within the organization. 
"This organization was completely student-led from the start. Each member had to contribute a certain amount of money to pay off the filing fees to certify this organization as a California nonprofit corporation…The reason we wanted to make it a certified California non-profit corporation was to create the legitimacy so that we can fundraise and receive donations legally. We can also conduct legal events such as tournaments and competitions that actively involves student participation." Lu said. 
Lu and her board members hold a mission statement to pass on their passion and skills of debate to the younger generations. Therefore, they are actively searching for younger students across California to teach. 
---
Non-Profit Organization: Hats and Books
Founders: Isha Pasari, senior & Maya Pasari, junior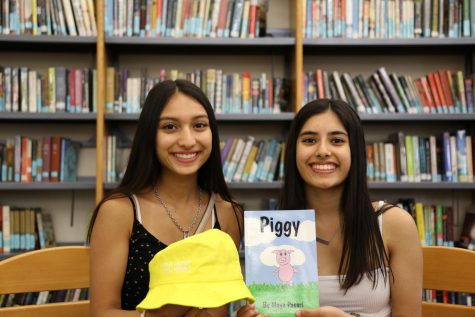 Senior Isha Pasari and junior Maya Pasari established a nonprofit organization called Hats and Books to provide books and hats to children in lower-income areas in order to stimulate their interest in reading and to provide protection from the sun. 
"Because many nonprofit organizations have already provided educational textbooks we wanted to provide simple and fun books to hook their interest in learning…We started to produce bucket hats to protect them from UV rays. We are hoping to produce beanies to protect them from cold temperatures during winter," Maya Pasari said. 
They have currently donated their first book "Piggy", written and illustrated by Maya Pasari,  to James Madison Elementary School in the Santa Ana Unified District. After reading the book to each of the first-grade classrooms, each first grader received a copy of the book.
"I was overjoyed to watch the children excitedly receiving their own copy of the book…By the time we had to leave each classroom, they would all give us a warm hug and ask us when our second book will be published" Isha Pasari said. 
The Pasari's hope to reach lower-income areas in different countries such as Mexico to distribute their books and hats. They are working to partner with church organizations to send them with their donations. 
About the Contributors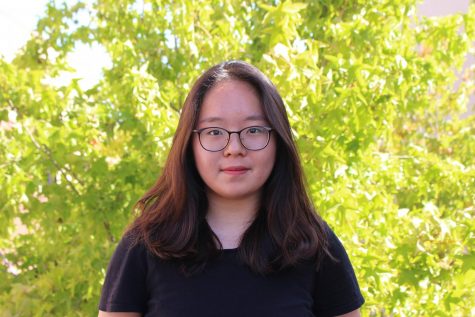 Christine Jang, Business Manager & Title Page Editor
Hello Warriors! My name is Christine Jang, and I will be working as a business manager as well as a staff writer in the Golden Arrow! Thank you for reading...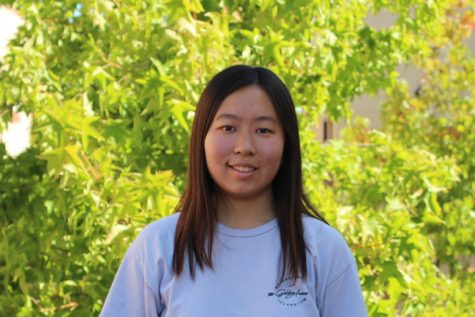 Rachel Lee, Photographer
Hello! I am very excited to be back at the Golden Arrow for another year! As a photographer, it is my goal to help portray life at Woodbridge accurately....