The Final Push in the Battle with Cancer
After several months, the Golden Arrow revisit two staff members who have fought a battle with cancer
The amount of recovery that a person has to go through after a grueling journey through cancer can be mentally and physically tough. Seven months ago, the Golden Arrow published a story on cancer survivors, which included instrumental music director Joslynne Blasdel and wellness counselor Lauren Stallings, who have been personally affected by cancer. We now see where they are on their road to recovery. 
---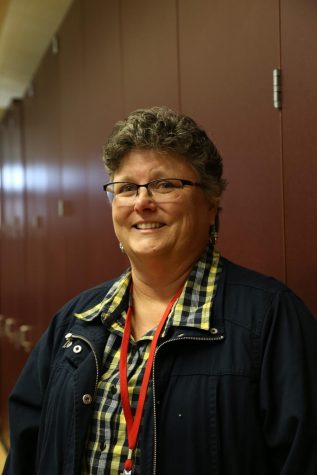 For Blasdel, the recovery process was full of therapy which lead to lots of daily struggles. 
"[Coming back to school was] tiring. I was not only trying to get back in the swing of things for teaching, but we had the new bell schedule, and things were a little different," Blasdel said.
Staying at home and not being able to go out a lot was tough and full of boredom, since lots of rest was needed during the treatment.
"[Watching marching band practices] kept me sane. I was bored to death at home, and it's not fun because you can't go out," Blasdel said.
 But through all of the struggles, her journey still ended with her doctor telling her she's officially cancer-free.
"I just have to have checkups every six months to make sure it stays away. I've had one and I have another one coming up in Dec. They take pictures and make sure there isn't anything coming back," Blasdel said.
---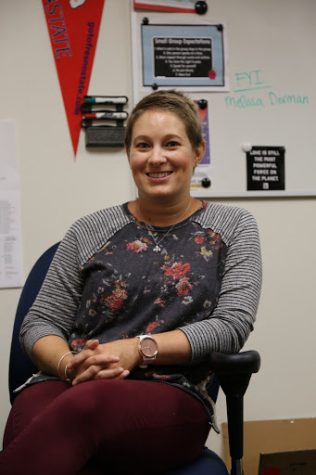 Wellness counselor Lauren Stallings has also made huge strides towards getting her ultimate goal of being officially cancer-free.
"I just completed all of the major stuff. I just finished radiation last week. [It lasted] six weeks, and was everyday, so I'm done," Stallings said.
Although Stallings is grateful for the technology that helps her get cured, it can still be a hassle because of daily checks and lots of chemotherapy.
"It is tough [to balance work and the treatment]. I did go out for eight weeks last school year when I was in the middle of chemo because it did become hard for me to focus on other people when I really needed to focus on myself," Stallings said.
Stallings has officially completed all of the treatment but has not gotten the important news yet.
"I don't quite know [if I'm cancer free] yet. I actually had an appointment yesterday and I asked, and I do a scan in three weeks and I should know if I'm kind of in remission at that point," Stallings said.
For Stallings, looking on the positive side of things often helped her through the treatment and recovery process.
"I did learn a lot about myself, and the strength that I had no idea that I had, and I met a lot of really amazing people through the journey through support groups… that I never would have met had I not been diagnosed and I feel like seeing that strength in other people that have gone through it really helped me," Stallings said.
Although the journey of these two amazing staff members wasn't always easy, they have gained wisdom. We can all learn from their experiences and show more empathy, resiliency and positivity.
About the Contributors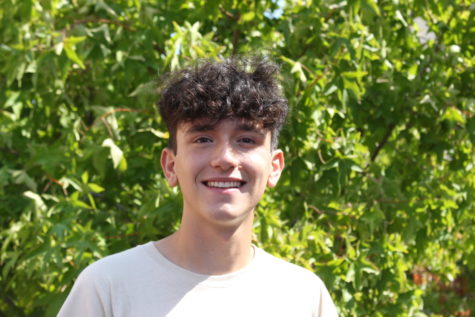 Ethan Lewis, Sports Editor
Hey Warriors! I'm Ethan Lewis, and I am super excited to be your Sports Editor again. Just like last year, I will strive to represent all sports, interview...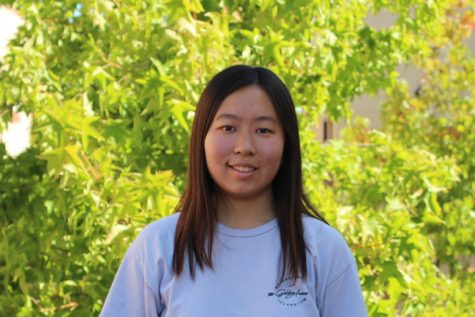 Rachel Lee, Photographer
Hello! I am very excited to be back at the Golden Arrow for another year! As a photographer, it is my goal to help portray life at Woodbridge accurately....