Connecting Others Through Joy
Social chair staff members set up lunch and after school events for teachers to build friendly relationships, play games and form a warm community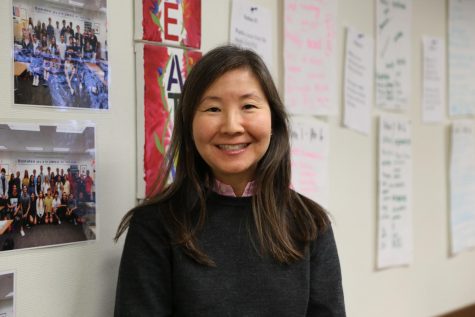 English and philosophy teacher Lisa Choe organizes Social Lunches for the entire English department to meet each month and enjoy each other's company.
"It's a place for the English department teachers to gather, eat together, talk, laugh, just… spend some of our work time with one another sharing experiences," Choe said.
These lunches allow English teachers to have leisure time and participate in activities that strengthen their relationship. All of the teachers collaborate with one another to navigate different challenges, including a recent 1000 piece puzzle.
"I thought it would take them weeks and weeks and they finished it in two weeks," Choe said. "I didn't know how popular [the event] or interested teachers would be, but they have mentioned that it helps them destress and it's just fun."
Creating these gatherings and allowing teachers to become friends gives Choe a warm sense of community in her job. However, a devastating occurrence at Woodbridge High ignited her drive for social event planning.
"Several years back, our school experienced a tragedy, one of our teachers passed; he was in the English department, and so I had one of those realizations that if I want to get to know somebody, now's the time," Choe said.
I have opportunities to [get to] know my co-workers, and not to think I'll have another opportunity next time, but to make the most of the opportunities I have now."
---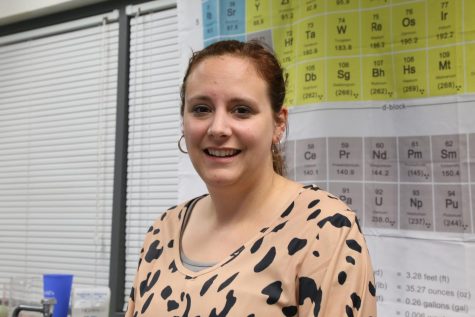 When it comes to setting up large venues, forensics teacher Jessica Bracken has all the teachers covered. Bracken took the opportunity as a social chair in the science department to bring improvement to their social lives. 
"It's kind of gotten me out of my comfort zone in a couple of different ways. I don't like to call and set up things and reserve venues and things like that," Bracken said. "[But] it's important to build that community."
Bracken often gathers teachers around campus for different celebrations, such as baby showers, holiday parties and even back-to-school get togethers. There are often many fun and enjoyable games she plans to coincide with these frequent gatherings. 
"We just had a baby shower… and we played games… like guess the baby animal-name. Yeah, it's real corny but that's ok," Bracken said.
Although these social occasions have cliché aspects, they are important opportunities for teachers to be able to relax with one another. 
"I think it's good to relax, nobody knows what it's like to be a teacher, except for teachers. So we kind of can talk about our day and the person will understand totally. And so that decompression time is really important," Bracken said.
As for now, Bracken looks forward to arranging the "Teacher of the Year" celebration for Dan Kozak and Rob Blaney in April.
---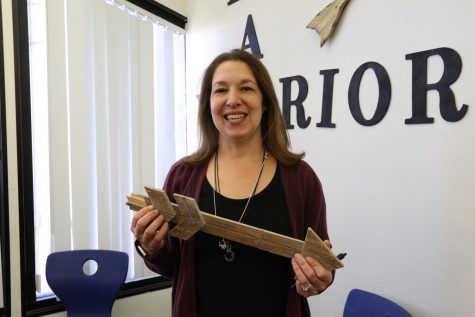 With a knack for entertainment and an array of past work experience, drama teacher Cassandra Gaona definitely has an eye for devising social events. 
"I did event planning before I was teaching. I was in the restaurant business and I did weddings and I did large corporate events," Gaona said. "The idea of creating a moment for people to share has always been fun for me."
Gaona applies her prior job experience in staff lounge lunches at Woodbridge, inviting all staff, even substitute teachers, to attend. The most poignant moments of these gatherings occur during different holidays or special themed events.
"Before Super Bowl we did a fun activity where staff threw footballs and there were gift cards attached to them. And at the end of the time whoever had the footballs got the gift cards," Gaona said. [In addition] this one for Valentine's we're doing at lunch on Friday and we're going to do 'Who can build the tallest candy heart tower?"
Nevertheless, Gaona faced challenges in connecting the older and younger generations of Woodbridge High teachers with their different viewpoints and personalities. 
"It's tricky when we all work so hard to take the time. We need more time to chisel away because it is hard by the time we get to lunch [since] we all want to relax. Which is great, so to also add to that, 'let's really get to know each other,' is a little hard sometimes, but we're getting closer. I do think our staff really respects each other and everybody really knows everyone works really hard, so that's a really good starting point," Gaona said
About the Contributors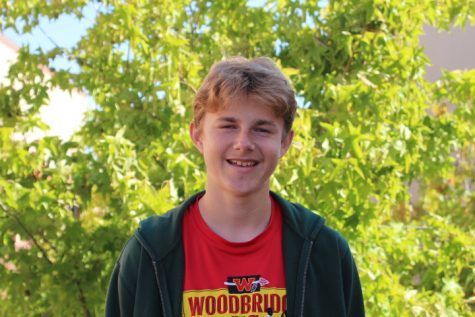 Oliver Corcoran, Opinion Editor
Howdy there Warriors! My name is Oliver Corcoran, returning for the 2020-21 Opinion Editor position. This is my 3rd year in the Golden Arrow, and I'll...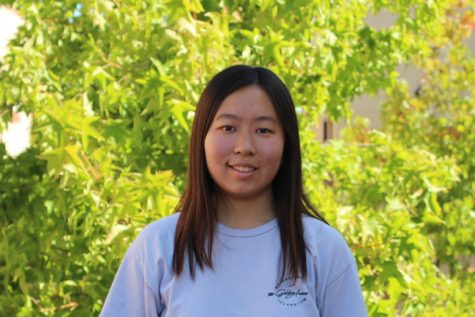 Rachel Lee, Photographer
Hello! I am very excited to be back at the Golden Arrow for another year! As a photographer, it is my goal to help portray life at Woodbridge accurately....