Laguna Woods Church Shooting Highlights Increasing Tensions
On Sunday, May 15, a gunman opened fire in a Laguna Woods church, leaving one dead and 5 others hurt
The shooting that took place at Geneva Presbyterian Church on Sunday, May 15 made NBC news, ABC news, CNN and other major national news sites.  It occurred while the Irvine Taiwanese Presbyterian Church was using Geneva Presbyterian Church for their Sunday services. The shooter entered the church and began shooting at the end of a luncheon, after he mingled for 40 minutes with church members. 
"No one should have to fear going to their place of worship. Our thoughts are with the victims, community, and all those impacted by this tragic event," California governor Gavin Newsom said in a tweet. 
History teacher Wesley Banh acknowledges that gun ownership is a complicated issue. The right to own a gun is constitutionally protected, as pro-gun advocates argue. However, guns do endanger people. Gun safety advocates suggest increasing background checks and limits on gun sales to help with the gun violence epidemic in the United States. Gun ownership is a national controversy. The shooting that occurred in Laguna Woods on May 15 is widely discussed because it happened locally in Orange County. 
The shooting came a day after the grocery store shooting in Buffalo, NY in which 10 people were killed and three others were injured. Shootings at places of worship have occurred before, including the siege at the Texas synagogue in January and the mass shooting in a Pittsburgh synagogue in 2018. National Public Radio (NPR) reported that there were 693 mass shootings in 2021. In 2022 so far, there have been 198 mass shootings. 
"It is one of those things where you kind of wonder how many other shootings are happening all across the country that aren't getting reported, either because of scale or context," Banh said. 
The suspected shooter, David Chou, is a Chinese immigrant who was specifically targeting the Taiwanese community in his attack. Chou drove from Las Vegas to target this Taiwanese church group, as a radio station in Las Vegas, KTNV-TV reported, although his motives are not completely obvious. KTNV-TV also reported that Chou had two 9mm semi-automatic pistols which he bought in Las Vegas. 
"To show the intent of this specific suspect during the course of his arranging his assault, we located several bags within the facility. They contained magazines with additional ammo, and four Molotov cocktail-like incendiary devices that he had placed around the inside of the church," said Orange County Sheriff Don Barnes in the KTNV-TV article. 
Barnes also said that police found hateful notes in Mandarin in his car, which specifically targeted the Taiwanese people. Chou nailed the church doors shut and disabled locks so people could not escape.
According to KTNV-TV, Chou's resentment of the Taiwanese people began while he was growing up there. Barnes said that he had not been treated well. 
According to Mark Follman, who has been researching mass shootings since 2012, "This is planned violence. There is, in every one of these cases, always a trail of…behavioral warning signs." 
The Congressional Research Service defines mass shootings as those involving four or more people. While the shooting at the Laguna Woods church cannot be characterized as a mass shooting, Chou's mental health had been getting worse, according to what his neighbors and old tenants said in the KTNV-TV article. 
Chou had been a landlord for a building in Las Vegas. His next door neighbor, Balmore Orellana, said that his mental health was deteriorating when he was losing his building and was not able to get government help with it. 
In terms of the political motives behind Chou's actions, the conflict between China and Taiwan began after World War II, when nationalist forces and the Chinese communist party forces fought in mainland China. When the communist forces won, the nationalist forces fled to Taiwan. 13 countries and the Vatican currently recognize Taiwan, including the United States. China does not support Taiwanese independence because they desire reunification and they view any nation advocating for Taiwan's independence as a threat. 
According to a Politico article, "Washington has long supported Taipei's self-defense capability with arms sales and a close military relationship — the two forces train together and Taiwanese cadets study at elite U.S. military academies."
Since there are tensions between the Chinese and Taiwanese governments, Orange County sheriff officials characterized the Laguna Woods shooting as a politically-motivated hate crime. 
Chou is being held on $1 million bail, according to the Associated Press, and is accused of one felony count of first degree murder, five felony counts of attempted murder and four counts of owning destructive devies meant to harm others. Orange County District Attorney Todd Spitzer said he is going to decide soon if he will seek the death penalty for Chou, according to ABC News. 
Chou allegedly killed Dr. John Cheng and injured five other Asian men and women. Cheng left behind his wife and two children as he worked to save others in the church during the shooting. According to a CNN report, A group of church members tied his legs with an extension cord and took at least two handguns in their effort to disarm him. 
"[I] strongly oppose using violence of any kind, under any circumstances, on anyone simply because of the different beliefs in politics, religions or any other ideologies. We are hearing lots of violence and attacks and crimes happening, and it seems it is getting closer to where we live. It is concerning to say the least. It may be one of the side effects of a long-lasting period of pandemic that puts people under lots of stress, but regardless, it is not an excuse for this person, or anyone else, to use violence against others and even take their lives," Chinese teacher Joy Chao said. 
For more information and references, please visit these links below:
https://www.ktnv.com/13-investigates/laguna-woods-church-shooting-being-called-politically-motivated-hate-crime
https://crim.sas.upenn.edu/fact-check/what-mass-shooting-what-can-be-done 
https://abc7.com/laguna-woods-church-shooting-victims-honored-ceremony/11879916/
https://abc7.com/church-shooting-laguna-woods-orange-county-court/11860789/ 
About the Contributors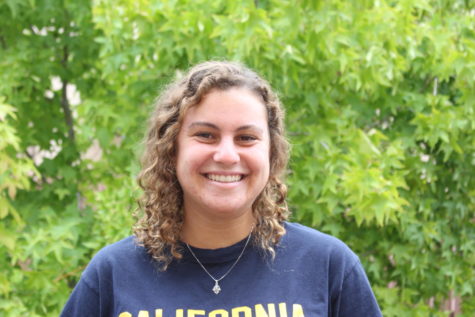 Sophia Stewart, Opinion Editor
Hi Warriors! This is my third year as a part of Golden Arrow and I am so excited to be an Opinion Editor and writer this year. I can't wait to write meaningful...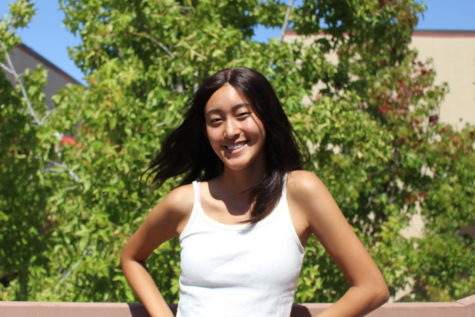 Lena An, A&E Editor
Hi Warriors! I'm Lena and I am very excited to be a member of the Golden Arrow as an illustrator! I hope to contribute to our publication through illustrations...