Warriors From Across the Globe
Woodbridge High students acknowledge immigration to the U.S. includes both joy and reality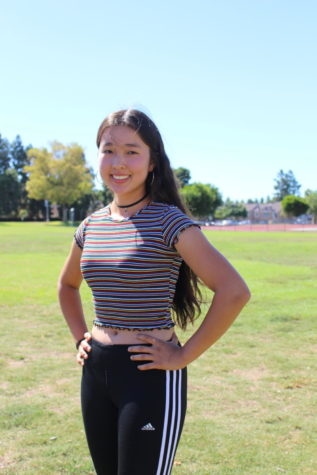 Although Senior Jenny Gibson was originally born in Chicago, Ill., she officially immigrated to America from South Korea as a Junior in 2021. When she stepped foot into American soil as a high school student, she was immediately struck by the diversity of the people. As someone who identifies as Korean, Latina and Anglo-Saxon, this feature of America has been especially important to her. "What I love about the States is that there are so many different kinds of people, especially in Irvine," Gibson said. "I was never exposed to this level of diversity in Korea. In fact, in Korea, I felt a little bit like an outcast. [Here], I like that I'm able to celebrate my culture and my different backgrounds."While she does miss many aspects of her home country, Gibson shares that she is planning to stay in America for the long run. "I like the vibe of Korea. I love Korea. I love their transportation systems. I love Korean food," Gibson said. "However, I think I love it here more. The vibe is just more relaxed, which is great. I don't like being in a stressful environment."
Originally from the United Kingdom, Junior Aisha Bigham entered America in 2020, just a few short weeks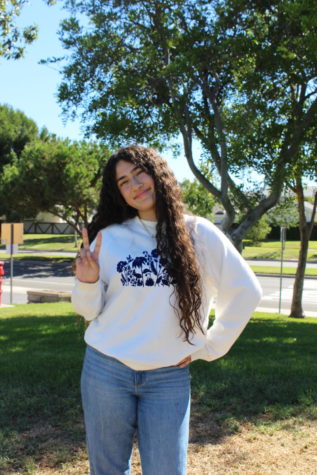 before the COVID-19 pandemic was officially declared. It was only after the COVID-19 lockdowns subsided that Bigham began to fully experience life in America. "[America] has way better food than in England," Bigham said. "[America] has way more things to do… What surprised me is that in [America] buses are not used a lot. You need a car to get around." However, for American and British students, Bigham acknowledges that the most distinct quality between the two countries are the slight variations between the English language itself—something that she jokingly describes as her least favorite part of moving here. "I think British English is the correct English. I get so frustrated when I'm typing," Bigham said. "I will spell color like 'COLOUR,' and it will [mark me wrong] saying there's no U, it has to be an O… I just think British English is the correct way." As a person who has now experienced both worlds, Bigham finds joy and laughter in these small cultural discrepancies. She encourages her fellow Warriors to learn more about each other and keep asking questions—silly questions and all.
Sophomore Aarna Verma moved to America when she was eight years old, from Pune, India, which is about a three hour train ride from Mumbai. While starting a brand new life thousands of miles away brought its inevitable challenges, Verma found comfort in the small things that remind her of home. "When I was in second grade, I found it hard to speak
English. I always knew how to talk in English, it's just that it was really difficult," Verma said. "But my teachers helped me, my peers helped me, and a lot of my friends helped me… It just made me feel right at home." As she progressed throughout the American education system, she began to see exactly how the two countries taught each of their subjects differently. "Here, we get a lot more assignments and are exposed to more practical stuff," Verma said. "For example, we do a lot of experiments in science… In India, everything is more independent." Ultimately, Verma acknowledges that despite the challenges of adapting to the American education system, the warmth that she has experienced here in the States has made it all worth it. For this reason, she calls on her fellow Warriors to continue being sociable and compassionate as new students arrive.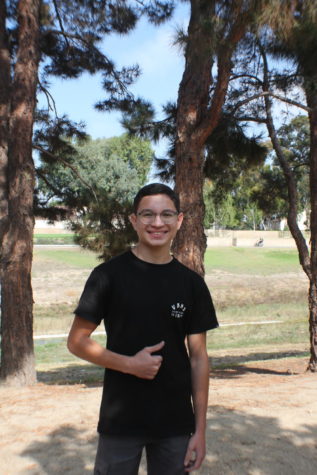 Driven by his family's desire for a new and better life in the States, Junior Mahmoud Moussa first arrived in America from Egypt in the summer of 2020. "We came here mostly because the political [environment] in Egypt right now is not great. [Same with] the economy," Moussa said. "That's why we came here. We thought it was going to be better here. Similar to Verma, Moussa shared a struggle with first learning English and speaking with his fellow classmates. However, it was the welcoming spirit of the people in America that helped him to ease his concerns. "The people here are really nice… People in Egypt were kind of stiff," Moussa said. "As time passed, I became less shy. I started talking to more people and being more sociable… And it's been great." Going forward, Moussa encourages his fellow peers to simply continue being welcoming to others. "Everyone is doing a great job right now. Everyone has been super nice to me. I couldn't ask for anything more, to be honest," Moussa said.