Students help others by donating blood
An unusual number of students sported Band-Aides on Dec. 8. These students participated in  the sixth blood drive held on campus. The blood drive is the main event organized by the Red Cross Club and members spend most of the year preparing and fundraising for the two blood drives held.
The Red Cross Club has been actively organizing blood drives on campus for four years. The first year there was one blood drive and the following years two blood drives have been planned annually. Due to the consistent blood shortage in California, the need for donations increases each year.
"I joined the Red Cross Club because I want to make a difference in the community," sophomore Sunny Park said.
Technicians collected 27 units of blood in all. Each unit of blood has the ability to save three lives, meaning collectively the donors could save 81 lives.
"I always wanted to donate blood. I felt really proud of myself because I saved three lives. If I were asked to do it again I would for sure," senior Elli Yang said.
The ability to save more than one life results from the fact that technicians at the Red Cross separate the parts of the blood. Red cells can be used 42 days after testing has been done to the blood. Plasma and cryo are frozen for up to one year before used. Platelets can be saved for five days. The lifeline of platelets may not seem very long, but they are almost always used before their expiration due to the lack of donated blood, according to the Red Cross website.
Only five percent of the 37 percent of eligible blood donors donate, according to LifeStream, a private blood center in Southern California. In California, the percentage of donors drops down to three percent.
A general assumption is that there are a low percentage of donors because the state is spread out, according to math teacher and Red Cross club advisor Geoff Tipper. Smaller states with condensed cities tend to have a higher percentage of donors.
"We hope to see more WHS students supporting the cause in May when we have our second drive," Tipper said.
Donating blood may be an uncomfortable thought, but the discomfort can help save a life and skip part of class.
About the Contributor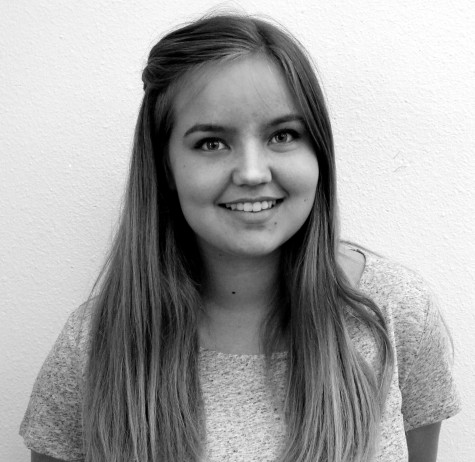 Alexa Wallace, A&E Editor
Hello reader,

Thanks for taking the time to check out our website! My name is Alexa (as you could probably already deduce) and I am the Managing Editor....