Coding their way into history
Fingers fly across the keyboard, typing sounds echo around and soon a new code is created.
What is the gender of the coder? A male or a female. Only 12 percent of all computer programmers and females according to girlswhocode.com.
Girls Who Code, a club on campus, helps girls learn more about the world of coding and advances in various computer programing careers.
"I feel that in technology, girls are underrepresented, so I wanted to get more girls in our school interested and proficient [in this]," sophomore and club president Annie Chang said.
Despite the fight for equal treatment, girls continue to have fewer privileges than boys in many societies around the world.
But as more opportunities open up for females in various fields and careers that had been predominantly male, the fight for equal rights progresses.
"I would like to see more of a gender [balance] even in the computer classes taught here at Woodbridge," computer programing teacher Kimberly Hermans said. "I have very few girls in my classes, and I think it's really unfortunate for whatever reasons that girls are uninterested or possibly intimidated by these classes, while they have proven that it is something in which they can be successful."
Chang started this club during first semester and has gained the attention of approximately 20 girls.
At every meeting, these girls meet and learn a new topic about coding through material provided by the Girls Who Code headquarters. These lessons are followed by a group activity to strengthen their understanding on the topic.
"In the club meetings, we either do the MIT scratch online [practice] or play games from the coding websites," sophomore and interclub ambassador Lois Kim said.
The current level of material provided by the club is considered easy, but is due to advance as participants learn the basics and develop their fundamentals, according to Chang.
"My most exciting moment would have to be when I first wrote a very basic program, and the program did exactly what I wanted it to do. It might not seem very exciting, but it was a step toward learning how to code," freshman and outreach officer Lindsay Chong said.
Many guest speakers, mostly professors or computer science club presidents from college, visit this club to share their knowledge and influence girls to follow their passion in computer programming as well as in other careers.
This club meets every Thursday in Room B102.
About the Contributor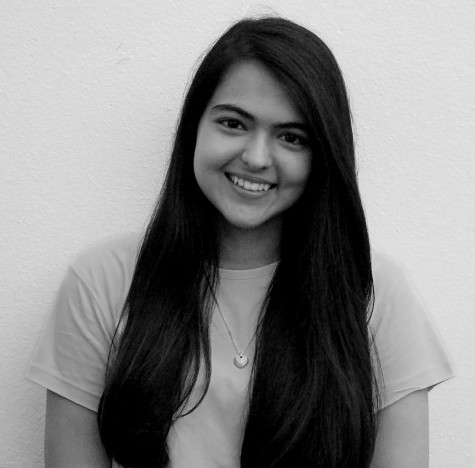 Ashna Paul, Features Editor
Hey guys!

My name is Ashna and I'm the A&E editor this year. A&E includes all the performing and visual art events at school, as well as many...