ORION: a five-star science magazine
The staff of ORION magazine has one mission: to put the cutting-edge world of science in the hands of students.
The online magazine, recently launched by junior and managing editor Adithi Iyer and other staff members, features topics like astronomy, chemistry, physics and more to students in a visually-appealing and informative way.
"ORION is our school's very first science magazine. Basically, we want to make science news more accessible to the general public at Woodbridge and get students interested in different types of sciences," Iyer said. "There are a lot of fields that students don't get a chance to study in school that are potential fields of interest, so we want to get students informed and motivated to learn more."
A staff of 14 members and supervisor Mike Antrim worked successfully to launch ORION's first issue in February, which can be accessed under the "Students" tab on the school's website.
"The most challenging part of putting together the first issue was creating the online page and putting our material together on the final format,"sophomore Michael Tram said.
The magazine includes a compilation of various science articles written by Tram and other staff members, as well as a student interview and comic section. Each writer focuses on a different field of science and features a unique topic of that field in their writing.
"I was already looking up news for the field of science I like, which is microbiology, so the idea of ORION allowed me to continue researching that field and also share that with everyone else through the articles," Tram said.
The digital production aspect of ORION magazine encourages a unique staff relationship, as the group only meets once a month to prepare the magazine.
"We have an online database, so it's all digital. Our writers are able to type up their stories through Google Docs, and then we can just publish based on the software that we have," Iyer said.
Web designer and sophomore Anna Rezhko is responsible for this publishing, as well as the layout aspect of the magazine.
"My favorite part about the magazine is the fact that high school students are able to produce high-quality material like this," junior Rini Jablonski said. "I like that we're able to make science sound so appealing and interesting."
The staff's current goals are to develop a mobile version of the magazine and conduct more student outreach.
About the Contributor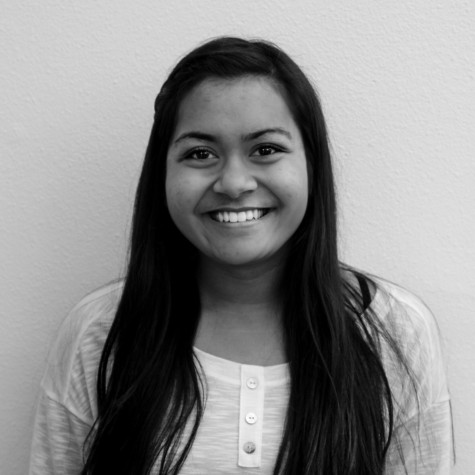 Samiha Ali, Print Editor-in-Chief
Hi there! My name is Samiha, and I am your humble and dedicated 2014-2015 print Editor-in-Chief! I've been on the staff for three years now, and I look...