Percussion casts a meaningful shadow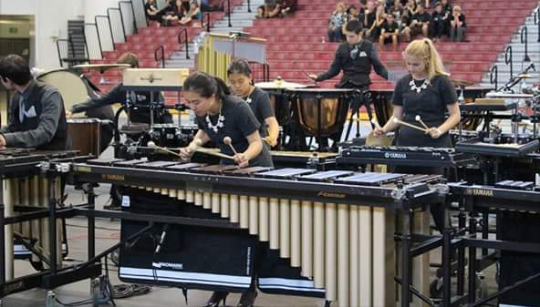 Placing second with a score of 97.5 at the Percussion World Championships (PWC) hosted by the Winter Guard International (WGI) from April 14-16 for its fourth time in Dayton, Ohio, percussion ensemble continues to strike to the beat with heads held high.
Setting an outstanding world record with a score of 99.6 in 2012, according to music director Joslynne Blasdel, the music department has become famous to other students nationwide.
The competition consisted of preliminary qualifications and a final in which high schools competed for an average score, ranging from 0 to 100 from multiple judges based on the music and artistry of the performance. Scoring a 94.15 in the prelims, the ensemble then closed the gap between itself and first-place winning Ayala High with a score of 97.5 in the finals in the Concert World Division, the highest division of Concert Percussion.    
"I was very pleased on how they did and, like I said, it was three-tenths of a difference," Blasdel said. "With it being that close, it could have been anyone's day."
Current drum player and junior Alex Gaon acknowledged the popularity of the school among music departments nationwide, which he experienced when he lived in Las Vegas.
"After learning of the legendary Woodbridge percussion ensemble, [I worked] as a section leader sophomore year to get my team [in Las  Vegas] to aspire to that goal," Gaon said. "Here I am, standing where legends stood, ready to make the performance my old band mates dreamed of. I felt like I was doing it for them, accomplishing a dream."
Percussion ensemble put months of practice into the performance arranged by percussion instructor Brian Dinkle, called "Cast Your Shadow."
"It was disappointing in placing second despite all our hard work," Gaon said.
Despite this, members such as rack player and senior Rosie Broche expressed pride in their performance and efforts since early December.
"We've improved so much, and we definitely cast our shadows tall," Broche said. "I am super proud of everyone."
With such a narrow gap, Blasdel looked back at their season and appraised their efforts.
With Ayala High placing first by a slim margin of 0.3, performers such as drum player and sophomore Robert Moore acknowledged the strength and challenge that they had presented.
"Every year we weren't at the competition, Ayala High would always place high in our division," Moore said. "They're a very strong group to compete against, but so are we."
"Every year, everybody is shooting to be the best all the time," Blasdel said. "They don't want to let down their peers who preceded them."  
With such high expectations from their predecessors, the pressure to excel motivated performers such as senior Sydnie So.
"I think it was more on our instructors because they felt that they had a duty to hold up the school's reputation as it was four years ago," So said. "It was definitely a lot of pressure."
Hope settled in with pride among the ensemble members as their memories and experience were truly one of a kind.
"We went to Dayton and moved past from our previous venture there to set our own impression," Gaon said. "We came, we saw, and we marched to our own success."
About the Contributor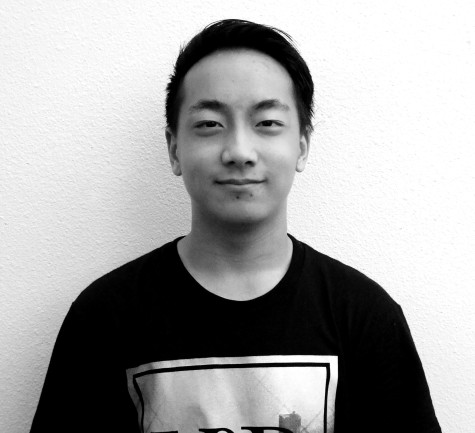 Vincent Hsueh, Sports Editor
Hey! My name is Vincent Hsueh and I've been a part of the Golden Arrow for almost three years. Oh, and I'm also a senior this year (time sure does...