Aspiring scientists find success at Science Fair
On Feb. 28, 38 students participated in the 39th annual Irvine Unified School District (IUSD) Science Fair held at Portola High, with all Woodbridge students qualifying to move on to the Orange County Science and Engineering Fair (OCSEF) on March 22.
Creating a science fair project was mandatory for approximately 300 students enrolled in honors biology and honors chemistry, and the project was optional for students taking advanced placement science courses. Thirty-three projects were selected to compete at the district level.
Senior Annette Chang, sophomore Matthew Ho, junior Cassandra Man, sophomore Iliya Shofman, junior Sabrina Asefi and sophomore Anne Berg received first place at the competition.
"Most of our strong science fair projects are based on questions the students want to find an answer to," science teacher Crystal Cooper said. "Once you have the idea, you need to do lots of background research to help you design the best experiment to answer that question. Lastly, you need to be critical of your own data, and analyze what your data truly shows and how it can be applied to the real world."
The 28 individual projects and five group projects went through two or more rounds of judging to determine whether they would receive an honorable mention, third, second or first place award. All Woodbridge students were awarded third place or higher, meaning that all will move on to OCSEF.
"This year was a great year for Woodbridge… Last year only 18 moved on to the next level," Cooper said.
Many of the students expressed that they are grateful for the experience of participating in the Science Fair.
"I have learned a lot, not just related to my project," sophomore Rohan Gorajia said. "I learned how important it is to meet people and mingle, as I met a lot of people with whom I share interests with."
Others, desiring to pursue their interests in science beyond high school, have found the competition to be a great avenue towards achieving their goals.
"I got to work at a professional laboratory at UCI with equipment that high schoolers do not usually have access to," sophomore Morgan Kopecky said. "Through the science fair project, I got to experience what a professional lab is like. This experience has showed me that I want to pursue a career that involves research."
"After conducting my project, which was related to the effects of Alzheimer's Disease with a computer simulation, I realized that I really want to pursue a career with computer analysis," junior Olivia Kim . "This opportunity showed me what I really want to do."
About the Contributor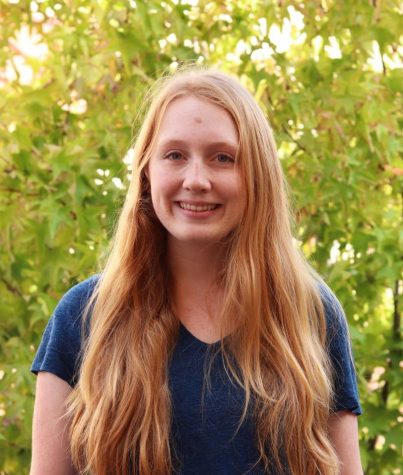 Claire Josey, Co-Editor-in-Chief
Welcome to the Golden Arrow website! I joined our publication three years ago and have enjoyed my time as a staff writer and Opinion Editor. As a student...