New classes, new year, new opportunities
Courses Advanced Placement European History, taught by history teacher James Leckey, and Advanced Placement Studio Art: 2-D Design, taught by art teacher Matthew Takeno, will be offered for the first time during the 2017-2018 school year.
AP European History provides students with a comprehensive study of European history from 1450 to the present, according to the College Board.
"I've asked about teaching [AP European History] for the past year and the administration was on board from the get go," Leckey said. "I wanted it offered as an elective for students who enjoy history and maybe took AP World History or AP United States History and liked what they saw and wanted a more in depth look at the history of the European continent."
The AP 2-D Design class involves creating a digitally-submitted portfolio scored on students' ability to demonstrate their understanding of 2-D design, according to the College Board.
"[AP 2-D Design] is a lot of fun and has a lot of opportunity for creativity, but it is going to be a lot of work. It is a college level course and a lot is expected," Takeno said.
The high demand for both of the courses led to their implementation.
"Both of them were added out of teacher and student interests. Mr. Takeno came to me about adding the 2-D class because he has had advanced computer graphics students that he feels would be able to do the AP level requirements," assistant principal Alicia Foulk said.
Both teachers were just as excited about the course as many of their students.
"Honestly, I just wanted to start teaching a history class because I miss it. I have been teaching psychology for three years now and love it, but I wanted something new and challenging in my teaching schedule for next year," Leckey said.
"[Graphic design] has always been a passion of mine. I received my degree in graphic design and I have worked professionally as a designer," Takeno said.
Both courses require approval from the current teachers of students' current art or history class. Those interested in AP 2-D Design must complete Digital Media and Advanced Computer Graphics. Additionally, AP European History is open only to incoming juniors and seniors.
"We have a lot of very talented students on our campus, and I would love to see more students that are interested in the computer-based art have [AP 2-D Design] as a potential outlet for expression," Foulk said. "We have a lot of students that really love the humanities and studying history, so [AP European History] is a great class for students that are interested in history, specifically European history. It is a really rich curriculum that I can see students enjoying."
About the Contributor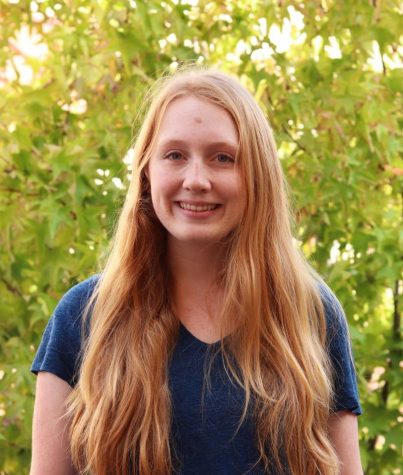 Claire Josey, Co-Editor-in-Chief
Welcome to the Golden Arrow website! I joined our publication three years ago and have enjoyed my time as a staff writer and Opinion Editor. As a student...