Fall Festivals
Fall is the time when we all stop to give thanks, reflect and fill our plates with turkey, moon cakes and fruits
Sukkot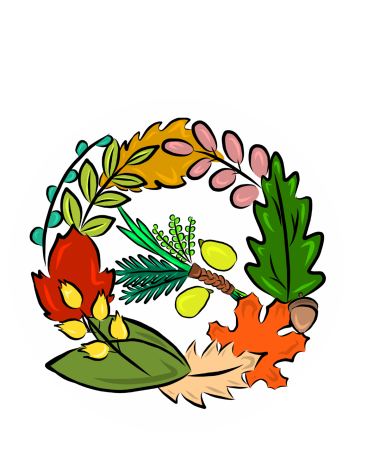 Sukkot is a Jewish holiday that celebrates how God sheltered the Jews and the bounty of the season. Sukkot celebrates the fruit harvest and good fortune. Four components of the harvest are held together and waved during the holiday: the etrog (fruit of a citron tree), lulav (palm frond), hadas (leaves of a myrtle tree) and aravah (leaves of a willow tree).
Sophomore Alyssa Winterstein celebrates Sukkot every year with her family although back in South Africa, she celebrated with her friends.
"I celebrate by putting up a Sukka and eating the Jewish food. All the Jewish holidays are important to me [since] Jewish people come together to celebrate," Winterstein said.
No matter how you celebrate the season, it's important to get together with the people you love and reflect on the blessings of the last season and hope for good things in the next.
---
Thanksgiving

Thanksgiving is a national holiday and the one most Warriors are familiar with. Every year Americans come together to reflect on the blessings of the year, give to charity and volunteer. For Thanksgiving, common foods include turkey, stuffing, gravy and green beans reminiscent of the first Thanksgiving in 1623, a harvest celebration that brought the Native Americans and colonists together. Over time, other traditions have followed Thanksgiving, including Black Friday and Friendsgiving, but the holiday has always been about coming together and giving thanks.
Sophomore Justine Calipay realizes how important Thanksgiving is since she can spend time with her family.
"My family comes together as one to finally be together. I'm thankful that I have my family […] that my loved ones are all together," Calipay said.
Being able to come together with our loved ones is a nice reprieve from the pressures of school and the stressors of daily life. To Callipay, it's important to take the time to give thanks, and celebrate life's blessings.
---
Autumn Moon Festival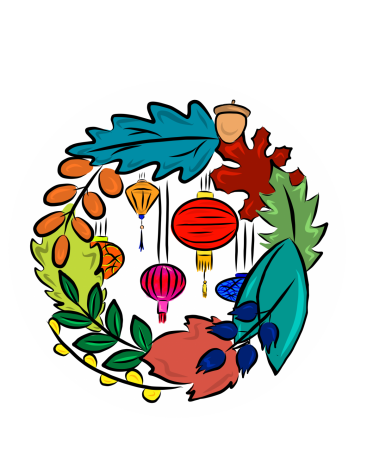 The Autumn Moon Festival is an East Asian holiday, in which families gather to celebrate the year's harvest, or, more commonly, to enjoy each other's company. To celebrate this holiday, families light lanterns and enjoy a special meal featuring mooncakes and tea. For sophomore Heidi Zhu, the Autumn Moon Festival plays an important part in her heritage.
"[The Autumn Moon Festival] connects us back to ancient history. The gathering of friends and family is important to us because we need to remember what our backgrounds are and the historical significance of it; it's just a great cultural observance where you can spend time with your loved ones," Zhu said.
Zhu did not see the importance of celebrating the Autumn Moon Festival while she lived in China because she did not understand how powerful it was as a celebration of her culture. However, once she moved to America, Zhu realized how important the festival was in celebrating her heritage.
About the Contributors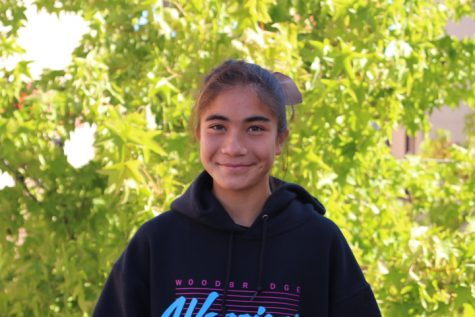 Ada Meltzer, Features Editor
Hey Warriors! My name is Ada Meltzer and I'm this year's Features A editor. This is my third year on the Golden Arrow and I can't wait to see what...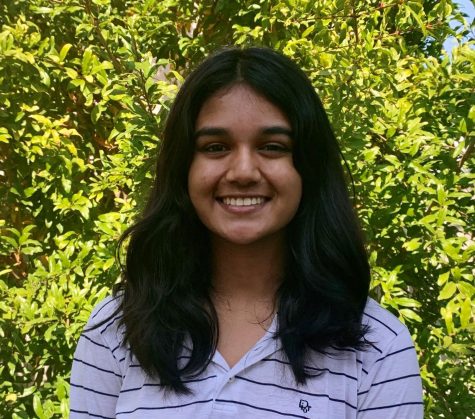 Sristi Palimar, In-Depth Editor
Hey Warriors! I am so excited to begin another volume of the Golden Arrow. Coming into my third year in journalism, I plan to serve our publication as...