ASB Winter Wishes
Winter Wishes spread joy to round out a tumultuous year
The Associated Student Body (ASB) organizes the annual Winter Wishes event at Woodbridge High to share the joy of giving during the holiday season.
"Every student on campus [can] ask for any gift they desire ranging from candies to fuzzy socks as long as it is within 3 dollars," Winter Wishes planning committee leader and senior Brandon Yu said. "They are also allowed to ask for services from students such as singing Christmas carols or doing a dance number."
Students request the small gifts and gestures through a Google Form they can find on Instagram for a limited time.
"I [received] last year for the first time and was excited to see it running again this year!" senior Ethan Winterstein said. "A small gift really lightened up the day."
Small gifts and acts of kindness can bring students together.
"ASB tries to do things that serve the entire student body," ASB adviser Lauren Prudhomme said. "With something like Winter Wishes, even students who don't normally participate in traditional events can be a part of something."
As ASB adviser, Prudhomme also oversees the finances and operational function of the program.
"The student outreach committee organizes all the responses by the type of gift they asked for and then they are organized by the store we get them from," Yu said.
ASB seniors shop for the items and are reimbursed from the ASB general account, which includes spirit wear sales and donations.
Although the task is painstaking, the process can surely bring joy.
Yu's favorite experience with the event resulted from a wish for a few ASB members to perform a rendition of the Mean Girls Jingle Bell Rock dance.
"The ASB junior boys all learned it and had a fun time doing so even though it was really embarrassing," Yu said.
Experiences are not only reserved for ASB members.
"Last year we had a student wish to help with Winter Wishes," Prudhomme said. "He got to be an ASB member for the day and helped distribute wishes to classrooms. That was a lot of fun!"
As for those on the receiving end, Winterstein looks to pass the favor forward this year, with the knowledge that a small action creates a large impact.
"I decided that I wanted to have ASB use the funds from my gift to donate to someone else," Winterstein said. "People have been hit hard this year emotionally and financially and I know anything helps to bring joy to their day!"
ASB hopes to see positivity spread despite the COVID-19 pandemic.
"The little acts of kindness that ASB makes can have a chain reaction effect and spread positive vibes to an exponential number of students," Yu said. "It's always rewarding as a member of ASB to see students have a smile on their faces when they receive their gifts."
A small gesture that brings us all one step closer to the new year.
"I hope that as people see the importance of this event as they pass through their years at Woodbridge, this number [of participants] will continue to only improve," Yu said.
About the Writer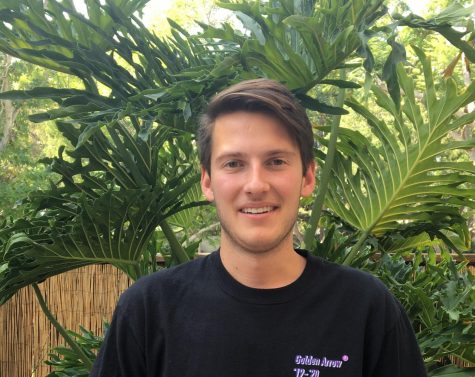 Nicholas Oshefsky, Staff Writer
Hi Warriors, I am Nicholas Oshefsky and I am a senior this year! I will continue to uncover Woodbridge's unique culture, traditions and values as I expand...